Used 2015 Ford Expedition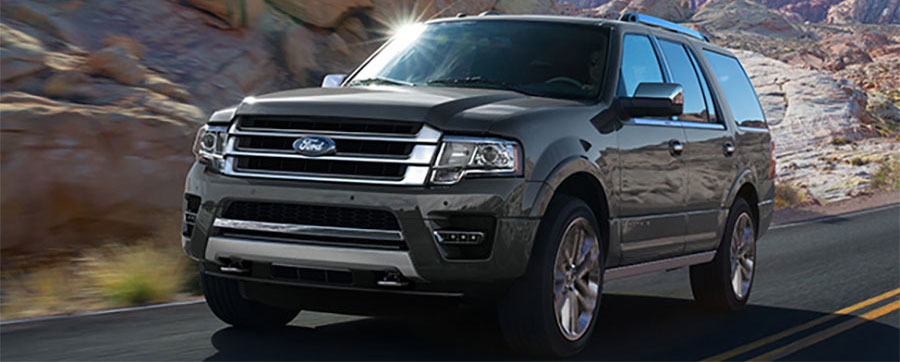 The Used 2015 Ford Expedition is a full-sized SUV known best for blending power, carrying capacity, and rugged performance. This incarnation has received a cosmetic makeover and received a host of new technologies. Beyond the interior upgrades, the Expedition comes with a new, more fuel efficient engine that boasts a power and mileage blend unexpected of a vehicle the size of this off-road people carrier.
Used 2015 Ford Expedition
The Used 2015 Ford Expedition features a host of updates. Ford has gone to great lengths to keep this SUV at the top of the class. The exterior received a styling change, slimming down the bulky body to look more modern and sleek.
Beneath the hood Ford has given the Expedition some significant changes. The base model comes with a 365 horsepower twin-turbocharged 3.5 Liter V6 which boasts 420 lb-feet of torque, meaning there's enough raw power for both speed, heavy hauling, and towing. By accomplishing this power with a V6 and turbocharged system, Ford's able to keep the mileage down, saving you money.
In 2015 Ford implemented a company-wide roll-out of new technologies and the Expedition features many of the new innovations. The interior, which has been given a refresher in style and the newest comfort, also received the bulk of the technologies. The Expedition has a re-imagined center stack with redone climate and audio controls that make it easier than ever to control the car for both the drivers and passengers. Ford has included their new MyFord Touch interface, which manages navigation, voice activated control, entertainment, and Bluetooth connectivity. Now you can easily control things at a touch of a button, or keep your eyes on the road and access the systems through voice commands. Ford also added power-folding third-row seats and power adjusting front seats that make it more comfortable and customizable than ever.
Not to be left out, Ford gave the 2015 Expedition a plethora of drive-related system upgrades to keep your experience as easy, fun, and safe as possible. Hill assist and descent controls keep you from backsliding, weight distribution system automatically adjust power to different wheels to maximize power and avoid wheel slippage. An electric-assisted steering system automatically compensates for road conditions you can't see.

Expedition King Ranch
The Expedition will come in a rugged luxury King Ranch model, featuring leather, wood trim, and styling reminiscent of the hard working ranch lifestyle the SUV and Ford trucks were built around. There's also purported extra engine options, though details haven't been released just yet.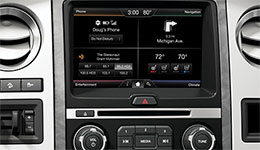 MyFord Synch
Voice activated and touch screen control for Bluetooth connectivity, navigation, and entertainment systems.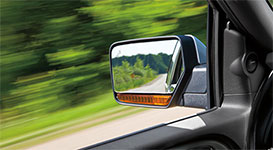 BLIS Cross-Traffic Alert
A preventative safety measure that uses radar sensors to detect cars in blind spots and warns of approaching vehicles while switching lanes and backing up.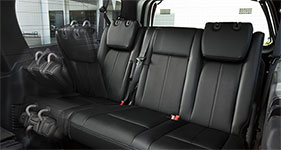 PowerFold Third-Row Seat
At the touch of a button the third-row seating folds down for unobstructed cargo space.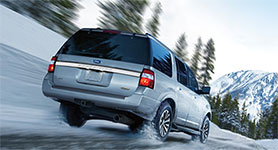 Hill Start Assist/ Descent Control
This system automatically prevents backslide on an incline, helps control descent, and prevent wheel slippage.
Conclusion
The Used 2015 Ford Expedition is better looking than ever, features the latest and greatest in electronics and driving assistance tech and systems, all while continuing to perform. This full-sized SUV is easy on the pocketbook, but still has impressive power, towing, and off-roading capability. The Expedition can fit the whole family and all your luggage, it functions in every way you could ask, in stylish comfort. Ford continues the Expeditions upward trend with an option you won't want to let pass.