Used 2015 FORD F-150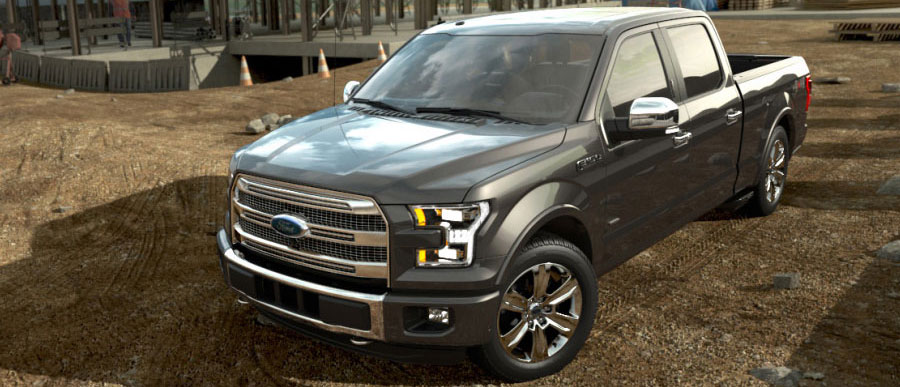 The Used 2015 Ford F-150 is the first full-size pickup to feature a military grade high-strength aluminum-alloy body. The F-Series are a group of trucks that has the distinction of being the best-selling vehicle line in the United States for 17 years and was the best-selling pick-up for 37 years. In 2013, an F-150 was sold approximately every 41 seconds, and if they had been lined up end to end, the line would have stretched the length of the United States from sea to shining sea.
Used 2015 Ford F-150
Featuring a wide variety of configurations and options the ever popular F-150 is a great choice for any prospective buyer. There are definitely many reasons that Ford sells nearly a million F-Series units every year; however the largest reason is the strength and dependability of the F-150. Ford tested the Used 2015 over 10 million road miles during its development and went so far as to disguise its powertrain, frame and components as those of the earlier model thereby to enter it in the 883 mile Baja 1000. Ford has secured over 100 new patents in association with the redesigned 2015 F-150
The Used 2015 was offered in 3 cab styles Regular, SuperCab, and SuperCrew. 5 trim levels are also available, XL, XLT, Lariat, King Ranch, and Platinum. By using a high-strength steel frame and military-grade aluminum alloy in body construction, the Used 2015 model had reduced its curb weight by up to 700 pounds from the 2014. Interior redesigns include a switchgear model which is easy to use even while wearing work gloves, added rear-seat legroom for passengers, under seat storage, and a center console designed to hold a laptop computer for the professional on the road.
The Strength of the Aluminum Alloy which retains the use of body-on-frame construction to construct the frame with 77% high-strength steel, previously it was only 23%. The only major component of sheet metal which does not include aluminum is the Quiet Steel sound-absorbing firewall.
Four engine choices have been announced but Ford has not yet released horsepower or torque ratings. However buyers can expect to see a standard a 3.5-liter V-6 and a 5.0-liter V-8 engine and two EcoBoost engine options; the returning 3.5-liter twin-turbocharged V-6 and the 2.7-liter twin-turbo V-6.

F-150 King Ranch
The Special Model for the Used 2015 was the King Ranch trim level which as always features real Texas cowhide leather made and this year features a new Caribou two-tone paint treatment.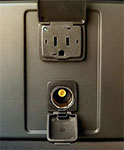 Power Plugs
400W Power Plugs to allow the use of power tools straight from the vehicle without the need for an adapter or multiple battery packs.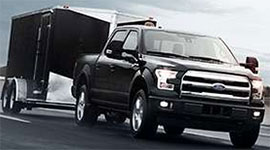 Hitch Assist
Available Dynamic Hitch Assist to deliver more towing and hauling capability than the previous generation.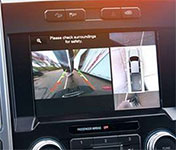 Camera System
A 360° Camera System which uses 4 separate cameras to give full range of vision displayed on a center stack screen. This makes maneuvering the new F-150 a breeze.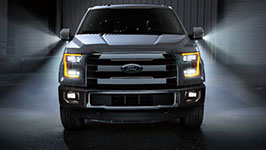 LED Lights
The LED lights are a smart choice.