2017 Ford F-150 vs Chevrolet Silverado 1500

The 2017 Ford F-150 and the Chevrolet Silverado 1500 are two of the most impressive full-size pickup trucks to ever hit the pavement. These models are known for their capable towing and hauling performance, multiple configurations, and impressive interior luxury. Before you decide which truck is right for you, check out our comparison guide.
2017 Ford F-150 vs Chevrolet Silverado 1500
Power & Performance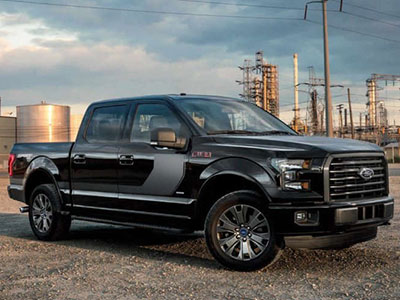 When it comes to power and performance, you won't find a better full-size truck than the 2017 Ford F-150. Test-drive the turbocharged 3.5-liter V6 engine for 375 horsepower and 470 pound-feet of torque. Properly equipped, an F-150 with this engine can tow up to 12,200 pounds.
Still, the Chevrolet Silverado 1500 was also designed to tow and haul major weight. Use the 6.2-liter V8 engine to tow max loads of 12,500 pounds. Because it uses a V8 engine to maximize performance, the Silverado 1500 doesn't save you as much money at the pump as the F-150 will.
Interior Comfort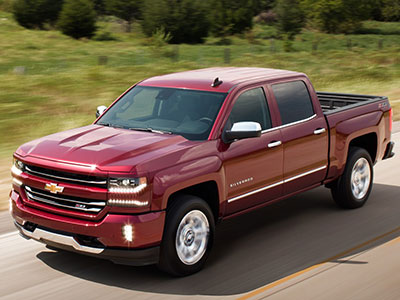 Here we like the Chevrolet Silverado 1500, which offers regular, extended, and crew cabins for the passenger space you require. No matter which cabin you choose, you'll find roomy, supportive seating. With high-end features like leather upholstery and ventilated front seats, you can take passenger comfort to the next level.
Of course, the 2017 Ford F-150 was tough to beat. It offers the same three cabin configurations, making it easy to create the model that suits your lifestyle. Inside, handsome leather upholstery and seat heaters keep you comfortable throughout your commute. The F-150's central Sync 3 infotainment system provides the smartphone integration features you crave.
Safety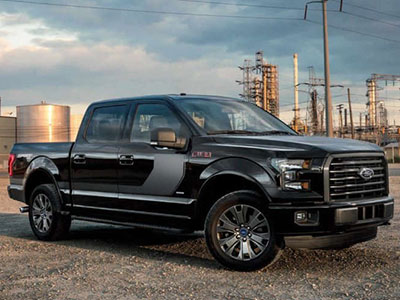 When it comes to safety, the 2017 Ford F-150 has your back. In government crash tests, it earned a perfect five-star rating for overall protection. Advanced technology, including lane-departure warning and forward collision warning systems, alert you to nearby danger. Use the surround-view camera system to ease into parallel parking spaces without a hitch.
The 2017 Chevrolet Silverado 1500 offers OnStar telematics, which comes in handy when you need features like on-demand roadside assistance and automatic collision notification. Use the new Teen Driver function to set speed limitations for your kids.
Off-Road Prowess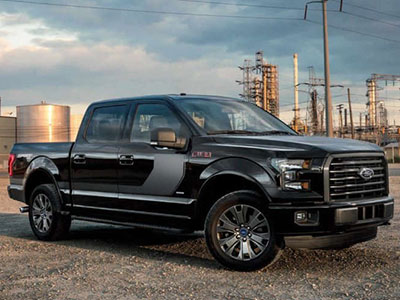 This year marks the return of the 2017 Ford F-150 Raptor, which is famous for its all-out off-road performance. Specialized equipment, like its exclusive, off-road-oriented four-wheel drive system, gives you the power to tackle your favorite trails with ease. The limited-slip front differential maximizes traction on rugged terrain.
The Chevrolet Silverado 1500 doesn't offer a specialized off-road vehicle, but you can add the Z71 package to your model for increased performance away from the pavement. Special shock absorbers come in handy in rocky situations. As with the F-150, you can also add four-wheel drive to any Silverado 1500 to increase traction over rugged terrain.
Learn More about the Ford F-150

Both pickup trucks are designed to tackle major workloads, but the 2017 Ford F-150 is at the top of its class. You'll love its rich interior comfort and classy style. Tech features, like the central Sync 3 infotainment system, supply timesaving convenience with features like smartphone integration and turn-by-turn navigation. The F-150 also provides best-in-class towing capabilities and beefy, turbocharged V6 power. It impresses with its excellent crash-test scores and high-tech safety features, keeping you protected on the go. Take the F-150 on a test drive today!