2017 Ford Transit Connect Van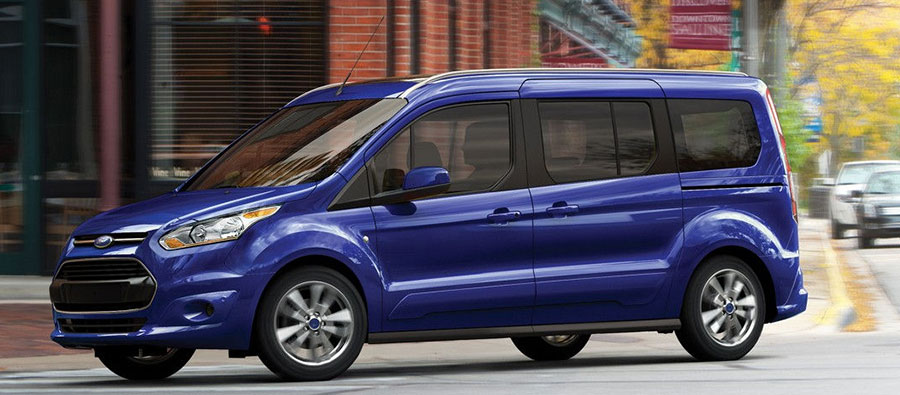 Take your business on the road in the 2017 Ford Transit Connect Van, which transports your company goods with confidence. Its car-like maneuverability is exactly what you need to get through the downtown jungle without a scratch. Choose from a range of wheelbases, body lengths, and roof heights to create Goldilocks-level cargo space–just right for you.
2017 Ford Transit Connect Van
The 2017 Ford Transit Connect Van works smart, supplying the utility features you need to make it through the modern workweek. Load up the roof rack with the ladders you need to tackle commercial electrical work. Use the Transit's 2,000-pound towing capacity to take heavy machinery along for the ride. Since no two businesses are exactly the same, the Transit Connect offers a range of configurations. Choose from three body lengths and three roof heights to create the cargo van that best serves your company. In the long-wheelbase Transit Connect, you can fill 104.2 cubic feet of cargo space with daily deliveries.
Whether you're buying a fleet of Transit Connect Vans or simply using one to make deliveries around town, Ford makes it easy to keep your employees close. Fleet operators can use the Ford Telematics system to communicate with drivers and keep track of which van needs what regular services. Then there's the Sync 3 system, which supplies all the latest in infotainment technology. Your drivers can use it to make hands-free calls back to the office, keeping in close contact if something goes wrong. The navigation system is another boon for business, helping drivers find out-of-the-way drop-off points and the like.

Transit Connect Safety
Stocked with safety gear, the 2017 Ford Transit Connect Van is ready for just about anything that comes its way. The Transit's antilock brakes are always ready and waiting, really coming in handy you need come to a quick stop. When you stop on a sloping incline, the hill-start assist feature keeps you from rolling backward – no matter how high you've stocked the cargo bed. The Transit Connect's front and rear parking sensors offer guidance as you ease into parallel spaces – that way you don't scrape any paint jobs. The rearview camera adds another layer of visibility, helping you spot any obstacles in your path – as you back out of an unfamiliar lane, you can keep an extra eye out for construction supplies and the like.

Towing Options
With the available tow package, you can haul up to 2,000 pounds of trailered work tools or weekend toys.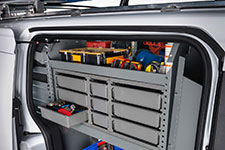 Adaptable Aftermarket Options
Customize your commercial cargo van with what you need with our adaptable aftermarket-friendly cargo bay and our partnership with multiple upfitters.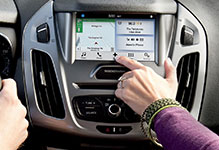 Sync3
Stay connected using smartphone sync options and utilize the easy touchscreen for navigation and infotainment apps.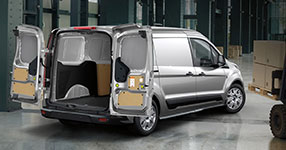 Wide-Opening Rear Doors
Easy-to-use wide-opening doors make cargo loading and unloading much easier.
Conclusion
Get your business going in the 2017 Ford Transit Connect Van, which serves up the versatility and utility you need in the modern mobile workplace. Its compact size is perfect for around-town delivery runs because it offers car-like maneuverability, so you can get in and out of tight parking garages and alleys with carefree style. When you don't need a cargo van that towers over your drivers, opt for the smart and savvy 2017 Ford Transit Connect Van.