2018 Ford EcoSport vs Subaru Crosstrek
2018 Ford EcoSport vs Subaru Crosstrek
Do you want a small vehicle but a tall driving position? Then you want a subcompact sport utility vehicle. Like their bigger siblings, these mini SUVs have the bold styling and adventurous engines of of an SUV. But they have better fuel economy and are friendlier to drive. In this comparison guide, we'll look at two subcompact SUVs and see which is a better fit for you.
Fuel Economy: 2018 Subaru Crosstrek
A distinct advantage of buying a subcompact SUV over a larger one is the fuel savings. For example, the full-size Ford Expedition gets just 17 city and 24 highway miles per gallon. By comparison, the smaller and lighter Ford EcoSport does much better, getting 27 city and 29 highway miles per gallon.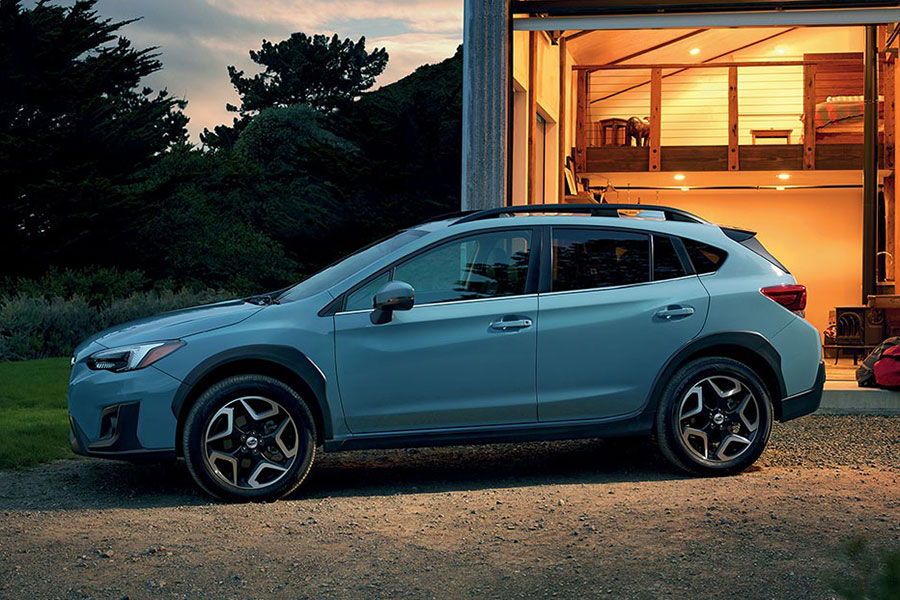 But the Subaru Crosstrek does even better, its best trim getting 27 city and 33 highway miles per gallon. If it's stop and go traffic, the EcoSport and Crosstrek are evenly matched, but if you drive on the open road too, you'll do a little better with the Crosstrek.
Towing: 2018 Ford EcoSport
You might be surprised to find this category here. So were we. Perhaps it shouldn't be too surprising; it's a sign of remembering its roots. Both the Ford EcoSport and the Subaru Crosstrek can tow, but adjust your expectations according to size. They're not full-size SUVs.

The EcoSport can tow up to 2,000 pounds when properly equipped. That ought to handle loads like a light utility trailer, aluminum boat, or pop-up tent trailer. The Crosstrek can manage only 500 pounds less, at up to 1,500 pounds.
Pricing: 2018 Ford EcoSport
Another distinct advantage of buying small is the potential savings. A full-size SUV can easily start at $50,000 and only get more expensive through the trim levels. But if you don't need all that space, you're going to save. The 2018 Ford EcoSport more than half that, at just $20,000 starting price. Even the most expensive EcoSport Titanium is just $25,900 with perks like full leather upholstery and nine-speaker premium audio system.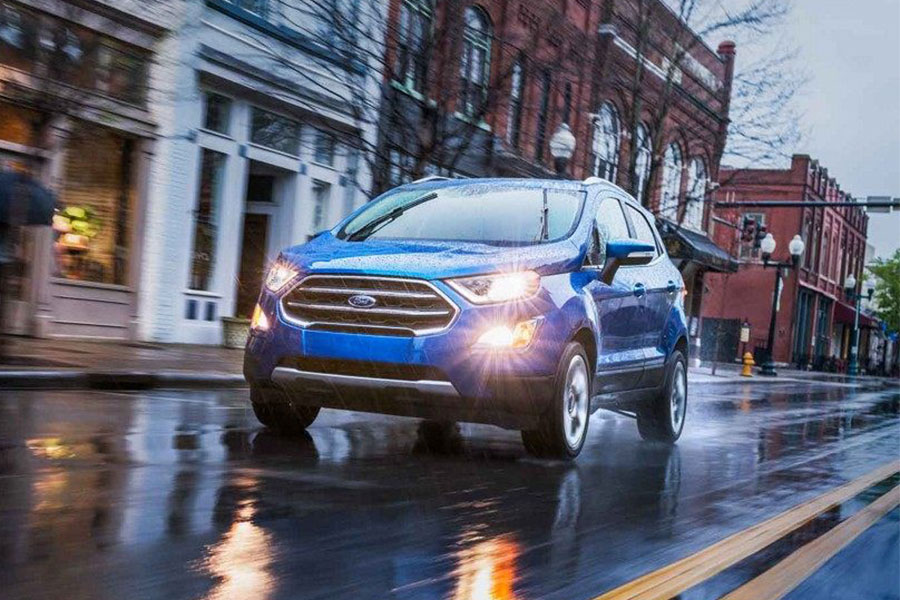 The Subaru Crosstrek starts at $22,710, almost $3,000 more than the EcoSport. It's still a significant savings over midsize or full-size SUVs but it's can't outdo the EcoSport. It'd take more than the lifetime of the vehicle for the fuel economy savings to make up the difference.
There are plenty of advantages to drive an SUV with a small footprint. And the Ford EcoSport has some advantages over its rivals. Come and test drive one today.