2018 Ford Edge vs Nissan Murano
2018 Ford Edge vs Nissan Murano
With their roomy cabins and easygoing performance, the 2018 Ford Edge and Nissan Murano are outstanding family haulers. But, since you can only choose one, you might be wondering which is best for your daily drive. Our comparison guide is here to help. Check it out to see how these mid-size crossover SUVs fare in a head-to-head competition.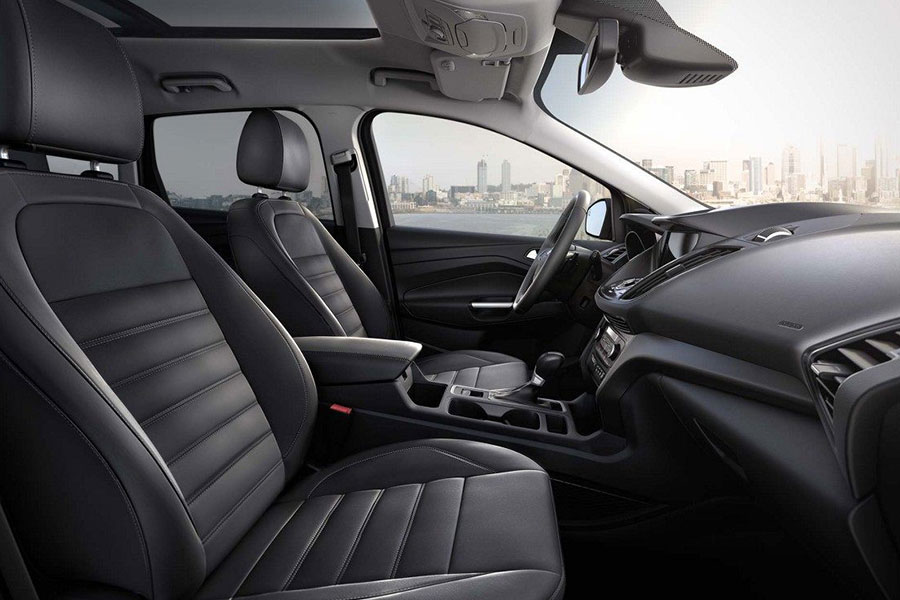 Roomiest, Quietest Comfort: 2018 Ford Edge
For spacious, quiet comfort, there's no reason to settle for anything less than the Ford Edge. On a busy highway, the Edge delivers luxury-level quietness, thanks to substantial sound insulation. Up front, seating is comfortable and supportive – perfect for a lengthy commute or hours of errands. The rear bench seat reclines, providing generous leg room for your growing brood as you cruise through years' worth of school drop-offs and sporting events.
The Nissan Murano cabin is stylish, especially when you pay extra for higher trims. These models make you feel like you've landed in an Infiniti, with their soft leather surfaces and ambient lighting schemes. However, the Murano isn't as smooth as the Edge, tending more toward sportiness.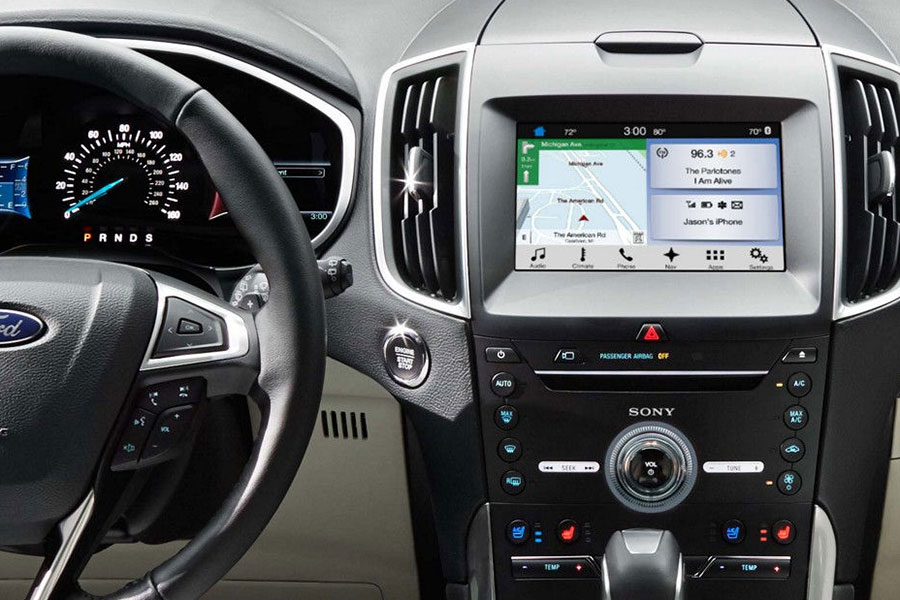 Smartest Tech Lineup: 2018 Ford Edge
We're big fans of Ford's Sync 3 infotainment system. The Edge has a 8-inch touchscreen and Sync voice controls are nice to have when you're stuck in traffic. Use them to access infotainment apps while you keep most of your attention on the road. Sync 3 also features Android Auto and Apple CarPlay, technology that displays smartphone apps on the Edge's central touchscreen. Press a button on the steering wheel and you can even use your phone's voice controls, minimizing distraction from traffic.
The Nissan Murano also comes with some high-tech perks. This crossover comes standard with Apple CarPlay and Android Auto, so you can enjoy complete smartphone integration without paying extra. However, if you want a larger touchscreen, you will need to upgrade. The NissanConnect infotainment system includes Facebook, Pandora, and iHeartRadio functions. However, when it comes to intuitive menus and overall responsiveness, we prefer Ford's Sync 3 system.
Best Fuel Economy: It's a Tie!
Both the 2018 Ford Edge and the Nissan Murano earn up to 24 mpg combined. Also, both crossovers offer all-wheel drive, boosting traction as you travel over wintry roads. However, if you want to further hone your ride for a sportier performance, only the Ford Edge offers three engine options.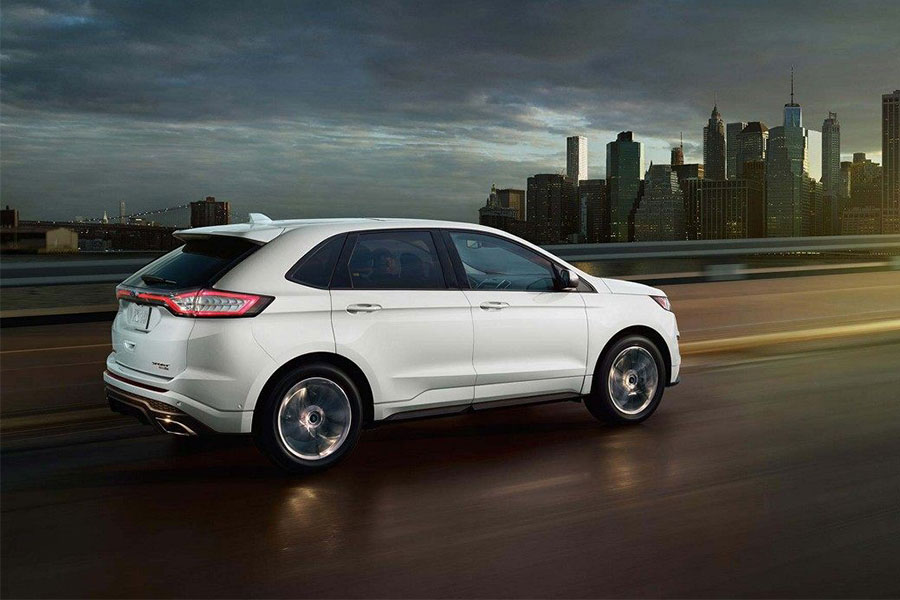 Strongest Towing Performance: 2018 Ford Edge
If you're looking to tow two Jet Skis instead of one, the mid-sized Edge can help you out. Depending on powertrain configuration, the Edge tows up to 2,000 pounds. With the Murano, towing capabilities max out at 1,500 pounds.
In the end, the 2018 Ford Edge is our favorite. Perhaps most importantly, this mid-size crossover delivers the space and comfort you require for a long day on the road. Tech features are designed to keep you connected without distracting you from traffic. The Edge's thrifty performance and hefty towing capabilities only add to its overall appeal.