2018 Ford Escape vs Chevrolet Equinox
2018 Ford Escape vs Chevrolet Equinox
The 2018 Ford Escape and Chevrolet Equinox are two small crossovers that aim to inspire endless road trips and weekend boating expeditions. But which is right for you and your family? Check out our side-by-side comparison to find out more about these modern five-passenger crossovers.
Plushest Modern Comfort: 2018 Ford Escape
For long-term comfort and modern luxury, check out the Ford Escape. All trims deliver impressive passenger space and supportive seating, so you can travel in style for hours on end. The Escape also offers a wide range of upscale features, from leather upholstery to cozy heated seats.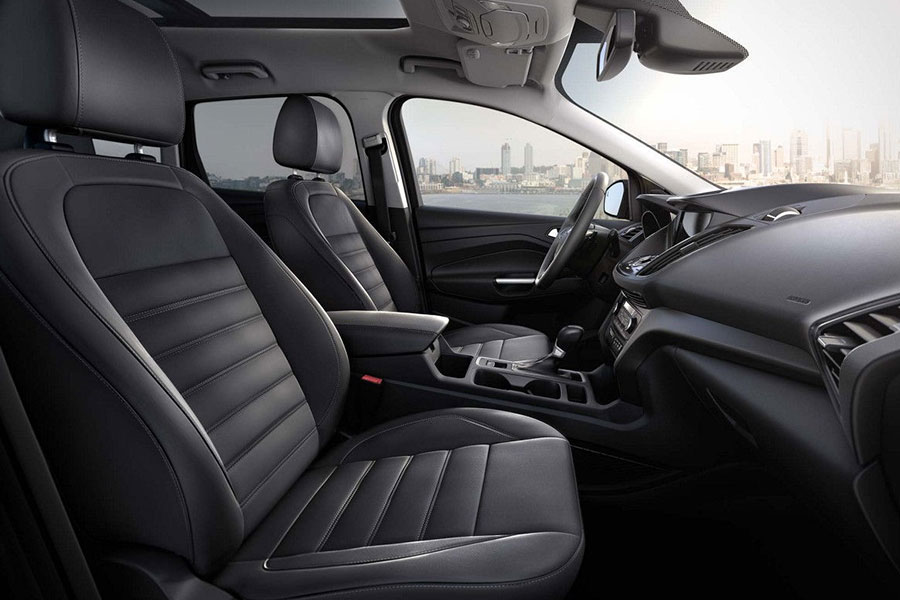 Newly redesigned for the 2018 model year, the Chevrolet Equinox is more refined than it's ever been. Roomy and comfortable, this crossover is an excellent commuter. However, it could be a bit more luxurious. We found its optional leather upholstery to be on the stifling side, especially on a hot day. Front-seat ventilation does help, but this technology isn't available for the rear seats.
Family-Friendly Utility: 2018 Ford Escape
For a vacation-ready ride, choose the Escape. With 34 cubic feet behind the rear seats, this crossover is the right choice for drivers who require extra space for their weekend bags. Fold down the rear seats to create 68 cubes max – a generous space.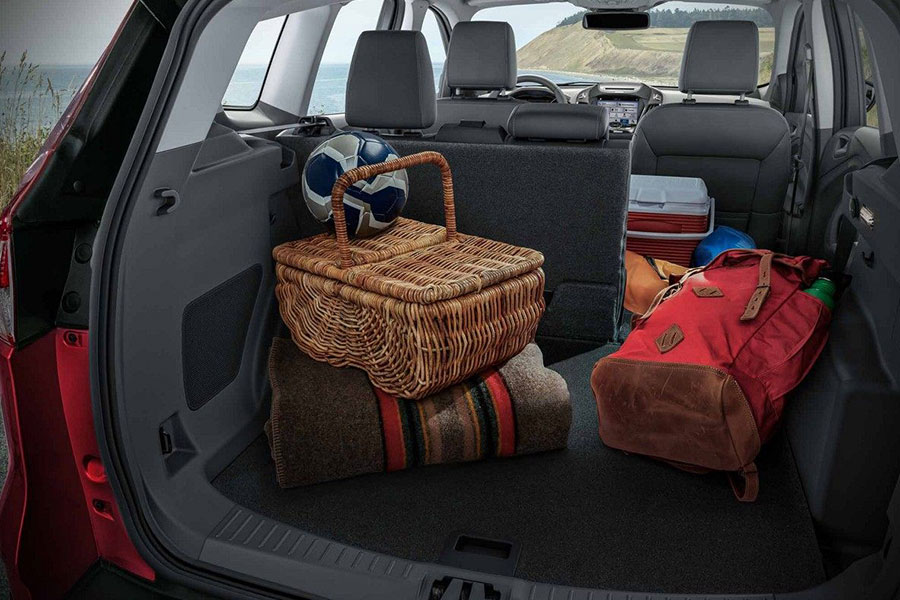 Unfortunately, the Equinox's cargo hold is on the small side for this segment. Behind the rear seats, there's 29.9 cubic feet for your grocery and luggage needs. That may not be enough for bigger families. When you flip the backseat down, the Equinox offers 63.5 cubic feet of maximum cargo space. That's not as much as in the Escape, but it should be enough for the occasional haul.
Safest Ride: 2018 Ford Escape
In terms of passenger protection, the Escape stands out with its pristine crash-test scores and modern safety aids. The government gave it a perfect five stars for overall protection. This compact crossover includes a standard rearview camera, helping you out of a tight spot with maximum visibility. You'll also find the spectrum of advanced safety aids – from blind-spot monitoring to forward collision alert – to help you avoid danger.
The Chevrolet Equinox also gets high marks for modern safety aids. It comes standard with OnStar emergency telematics. OnStar features like on-demand roadside assistance and automatic collision notification deliver a dependable safety net. However, in government crash tests, the Equinox only scored four out of five stars for overall safety.
Heaviest Towing Capabilities: It's a Tie!
If all you need is a compact crossover with excellent towing capabilities, you have a tough decision ahead of you. Depending on powertrain, the Escape tows max loads between 2,000 and 3,500 pounds. That means you can transport light watercraft or four-wheelers without an issue. With the tow package, the Chevrolet Equinox can tow up to 3,500 pounds. However, you should note that you need the Equinox's turbocharged 2.0-liter four-cylinder engine to tow max loads. With the base or diesel engine, the Equinox only tows up to 1,500 pounds.
Before you decide between these sporty crossovers, stop by and test-drive the 2018 Ford Escape. We think you'll agree that its roomy, comfortable cabin and ample cargo space are perfect for your next family vacation. You can even bring your fishing boat along for the ride. On the highway, you'll enjoy peace of mind, thanks to the Escape's impressive crash-test scores and high-tech driver safety aids.