2018 Ford Escape vs Jeep Compass
2018 Ford Escape vs Jeep Compass
Jeep has a reputation for off-roading which leads many people to believe they are stronger and faster than most other vehicles in their respective classes. But is that necessarily true? In this comparison guide, we've paired the 2018 Jeep Compass to the Ford Escape to see which is king.
Power and Performance: Ford Escape
What could be more powerful in its class than a Jeep? The 2018 Ford Escape might surprise you. The base engine, a 168-horsepower four-cylinder engine is a bit lackluster but step up to the SE trim and you'll find a peppy 179-horsepower turbo-four engine waiting for you. There's also a 245-horsepower turbo-four engine but it's only available on the pricey Titanium trim, which might surpass some budgets.

By comparison, the 2018 Jeep Compass has a 184-horsepower 4-cylinder engine. It's the first and only option. And though it boasts more horsepower than the first two engines on the Escape, the Compass's engine feels unevenly matched with the optional nine-speed transmission. The result is slow acceleration and scattershot shifting transmission.
Towing Capacity: Ford Escape
The Jeep Compass might be the best for weekend off-roading, but which is better for getting there with your boat or RV? The 2018 Ford Escape can tow a maximum of 3,500 pounds, best in its class. That's more than adequate for light travel trailers, a pair of Jet Skis, or a few snowmobiles.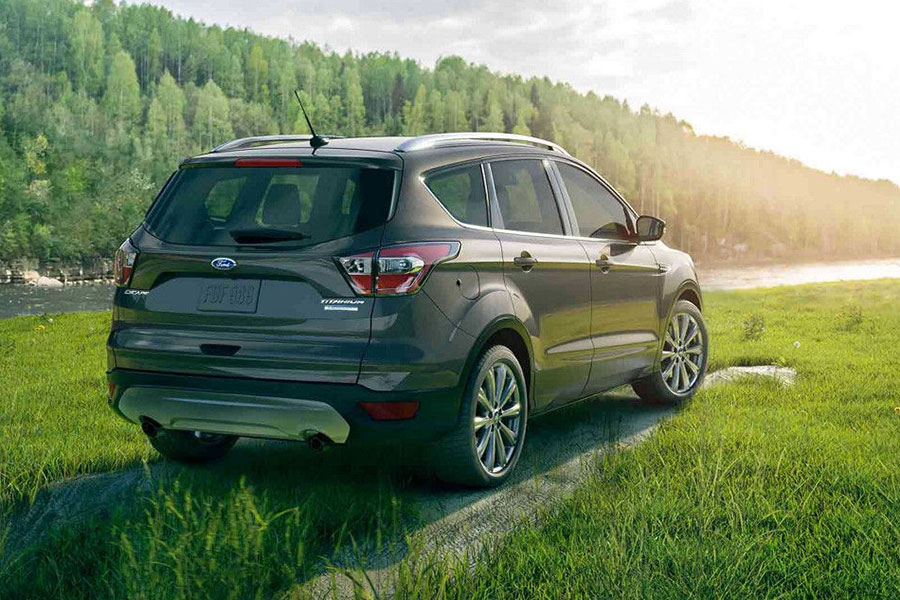 The 2018 Jeep Compass can also tow, but maxes out at 2,000 pounds when properly configured. That's the same as the smaller Jeep Renegade. They can tow the smallest of boats and the lightest of RVs, but not much more.
Fuel Economy: Tie
At this point, it's clear that the Ford Escape is the sportier vehicle. The tradeoff for sportiness usually is poor fuel economy, but is that the case here? The Escape gets 21 city miles and 29 highway miles per gallon.
The Jeep Compass fares better with 26 city mpg and 32 highway mpg. Still, we're calling this a tie. Further testing by Car and Driver found that the fuel economy is closer to that of the Escape. You still might save a dollar or two on fuel per month, but it the amount is almost negligible.
The Compass might have Jeep branding but that doesn't necessarily mean its the powerhouse of the compact SUV class. To feel the Ford difference, come drive one today!