2018 Ford Expedition vs Nissan Armada
2018 Ford Expedition vs Nissan Armada
There probably isn't as much focus on full-size SUVs as there is on their smaller counterparts at the moment, but these are mighty vehicles that are mighty versatile and have defied claims of their demise for some time. Let's take a look at two of them by comparing the 2018 Ford Expedition with the Nissan Armada.
Exterior Styling: 2018 Ford Expedition
Generally speaking, large SUVs are not the most modern and stylish of vehicles and some of them can look downright ungainly. Ford has reinvented the Expedition for the 2018 model year and if there couldn't be a more attractive, more modern-looking vehicle of this class. The aptly named Nissan Armada is more a case of substance over style, as the Armada is a large vehicle where looks have taken a back seat to size and practicality. It's an easy win for the much more contemporary styling of the Ford Expedition.

Interior Comfort and Quality: 2018 Ford Expedition
The interior of the Ford might not be quite as comfortable and versatile as a high-end minivan, but it's hard to see many people passing up on the Expedition in favor of one. The design, quality of materials and the space inside for passengers and cargo makes the Ford a tempting proposition for large families who like to get out and about. The Expedition could even make a case for itself over a number of luxury crossovers costing considerably more money.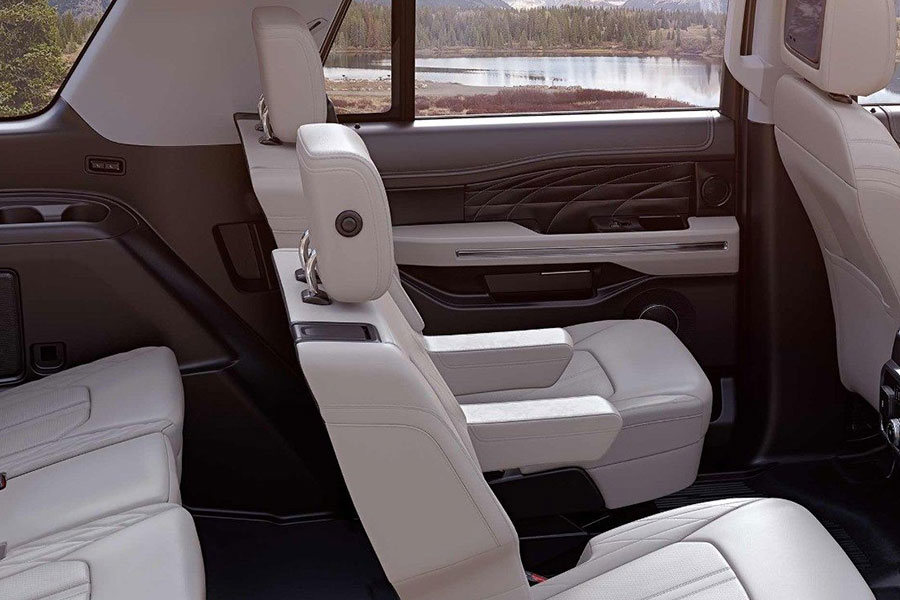 Don't be fooled by the somewhat utilitarian exterior of the Nissan because inside there's a surprisingly luxurious and upscale feel. There's a lot less legroom for those sitting in the third row though, and the overall comfort and quality just falls short of the newer and even more impressive Ford.
Trim Levels and Pricing: 2018 Nissan Armada
Both of these large SUVs are available in three different trim levels that can all be had in two- or all-wheel drive format. An entry level Ford Expedition 4×2 XLT has a starting MSRP of $51,790, in mid-level Limited trim the Expedition starts at $62,675, and a 4×2 Platinum costs from $73,030. Adding four-wheel drive puts around $3,000 on the price of any of the three trims.

Adding four-wheel drive costs almost the same with the SV, SL and Platinum trims of the Nissan Armada. In two-wheel drive form an SV costs from $46,090, an SL starts at $50,850, and an Armada Platinum has a starting MSRP of $59,190. This round easily goes to the Nissan.
Verdict
With a Nissan Armada, you get good towing performance with a roomy, comfortable interior that's almost worthy of an SUV with a genuine luxury label. The only problem is the redesigned 2018 Ford Expedition is simply better in almost every way other than price, and the Expedition really is well worth paying extra for.