2018 Ford Explorer vs GMC Acadia
2018 Ford Explorer vs GMC Acadia
Midsize sport utility vehicles sit in a competitive class. Overhauls and refreshes are a good way to get a leg up on the competition by tweaking and improving faults while building on strengths. The 2018 Ford Explorer and the GMC Acadia are two of the most popular in their class. The Acadia was overhauled in 2017 while the Explorer got a refresh in 2016. Let's see how these two SUVs stack up on this comparison guide.
Cabin Space: 2018 Ford Explorer
Sitting down, the first thing we notice is how much room there is. The 2018 Ford Explorer has an extra inch of head room and two extra inches of leg room for the driver than the Acadia has. Second-row passengers have about the same room, while third-row passengers will feel more comfortable in the Explorer.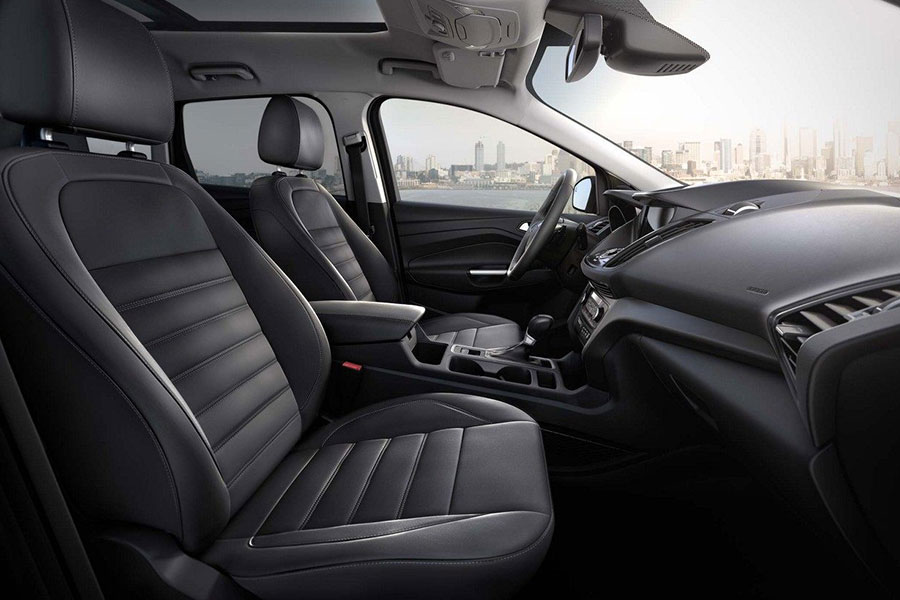 The extra space continues behind the rear seat. In terms of cargo capacity, the Ford Explorer wins out again. The Ford Explorer offers a third more storage space than the Acadia, 21 cubic feet to the GMC's 13 cubes. If you're looking for space to stretch your legs and hold your gear, the Explorer is a better bet.
Technology: 2018 GMC Acadia
The 2018 Ford Explorer comes standard with rearview camera, six-speaker audio system, Bluetooth, Ford's SYNC voice control interface, USB port, and Ford's MyKey, which helps parents with teen drivers. That's typical for a base trim.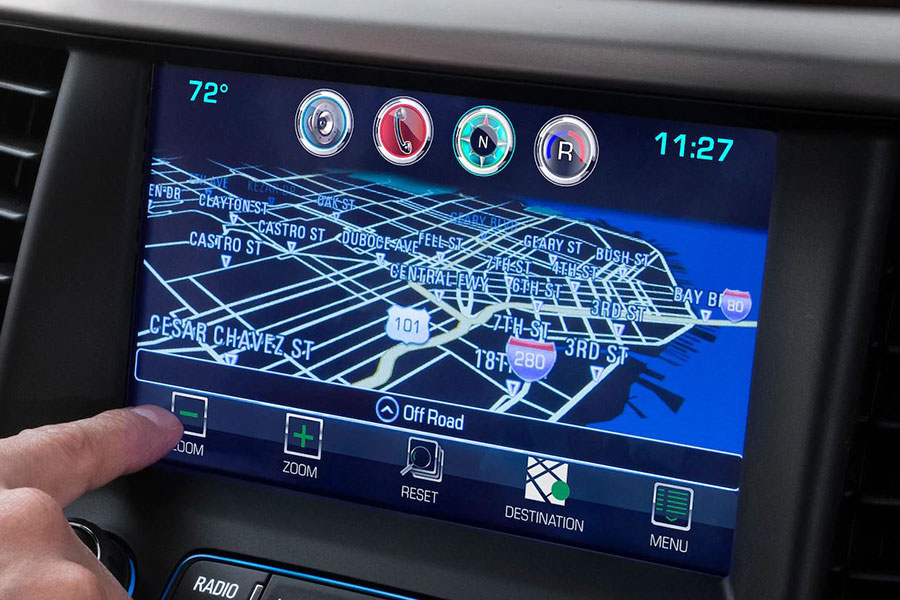 But the GMC Acadia goes above and beyond, bringing you most of the same, plus push-button start, automatic tri-zone climate control, satellite radio, five USB ports, 7-inch touch screen with IntelliLink, Apple CarPlay, Android Auto, and a Wi-Fi hotspot. Acadia is the tech wizard in this comparison.
Engine Options: 2018 Ford Explorer
The Ford Explorer comes with one of three engines. There's the base 3.5-liter V-6 engine with 290 horsepower and 255 lb-ft of torque. For a song, you can upgrade to a turbocharged 2.3-liter four-cylinder engine with 280 horsepower and 310 lb-ft of torque. Finally, the Sport and Platinum trims come with a twin-turbo 3.5-liter V-6 that reaches 365 horsepower and 350 lb-ft of torque. This engine passes effortlessly and can go zero to 60 in just 5.8 seconds.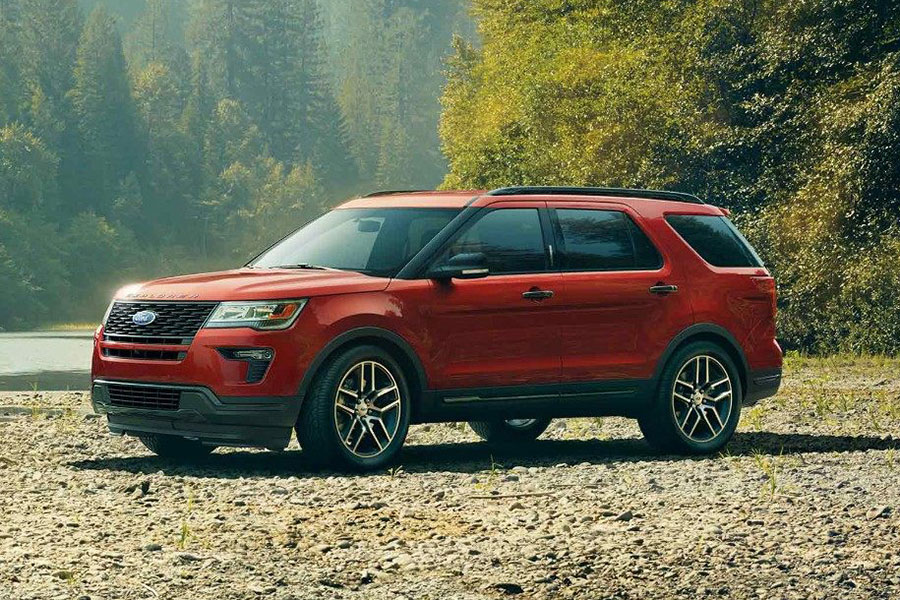 Meanwhile, the GMC Acadia's base engine is a 2.5-liter four-cylinder that delivers 193 horsepower. There's also an available 3.6-liter V6 engine, which generates 310 horsepower. Unfortunately, that's it. These are decent offerings but there's nothing here that will amaze you.
Even after recent improvements changed each of these SUVs, the Ford Explorer continues to be the one to beat in cabin space and raw power.