2018 Ford Explorer vs Honda Pilot
2018 Ford Explorer vs Honda Pilot
Some say SUVs are the new minivans. And some SUVs are beginning to look and feel it. But the 2018 Ford Explorer remembers its roots. The Ford still has the bold styling of a traditional SUV. In this comparison guide, we pit the Ford Explorer against the more minivan-styled Honda Pilot to see which is better in 2018.
Performance and Power: 2018 Ford Explorer
This comparison is a close call, but the 2018 Ford Explorer is faster and has more horsepower and available torque than the Honda Pilot. Just take a look at these numbers. In the competition to go from zero to 60 fastest, the Explorer did it in just 5.8 seconds while the Pilot did it in 6 flat. That might not sound like a lot but two-tenths of second is far from a photo finish.

When comparing horsepower and torque, the Explorer definitely wins out. The Ford SUV boasts three engine options, the best of which generates 365 horsepower and 350 pounds per feet of torque. Meanwhile, the Honda Pilot offers only one engine and the best the Pilot delivers is 280 horsepower and 262 pounds of torque. The Pilot is a few hundred pounds lighter than the Explorer but not so much that that difference in power won't be noticeable.
Handling and Braking: 2018 Ford Explorer
If you're wondering if a heavier vehicle with more power means a rough driving experience, think again. The Ford Explorer has decent handling and braking, more so than the Honda Pilot. And while Explorer leaves quite a driving footprint, this Ford is described as smooth and stable.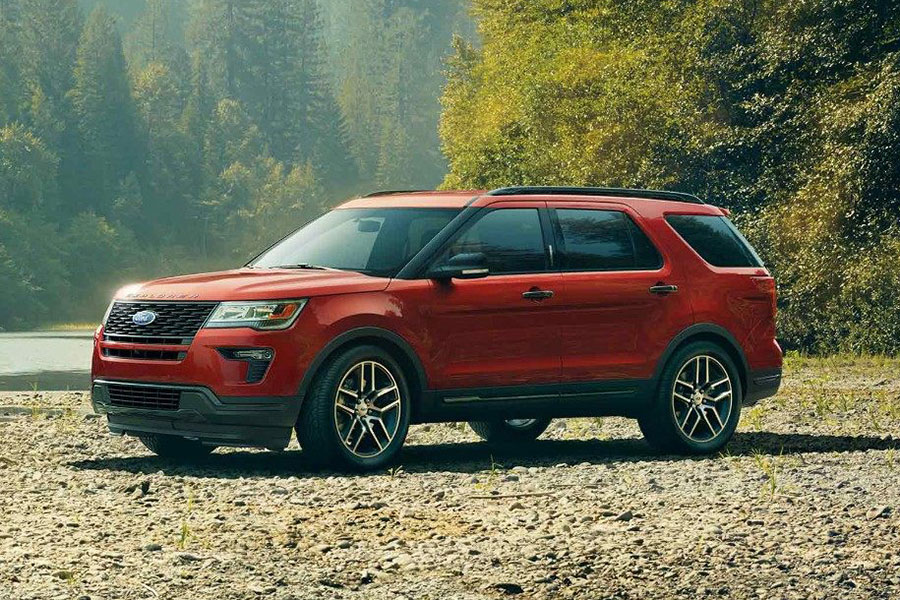 Critics complain that the Pilot feels disconnected from the road, and suffers from stiff steering, soft suspension, and mushy brakes. Indeed, the Honda brakes worse than the heavier Explorer. All that contributes to a lackluster or frustrating driving experience. If you think a car should feel like an extension of your own body, be ready for an out of body experience.
Infotainment: 2018 Ford Explorer
One of the ways an SUV feels like a family car is all its interior tech. The Ford comes with the Sync system, but we recommend upgrading your Explorer to get Ford's SYNC3 infotainment system. It comes on an 8-inch touchscreen, which you don't have to use because of all the convenient hard knobs and buttons that help you keep your eyes on the road. The SYNC3 comes with navigation and smartphone connectivity.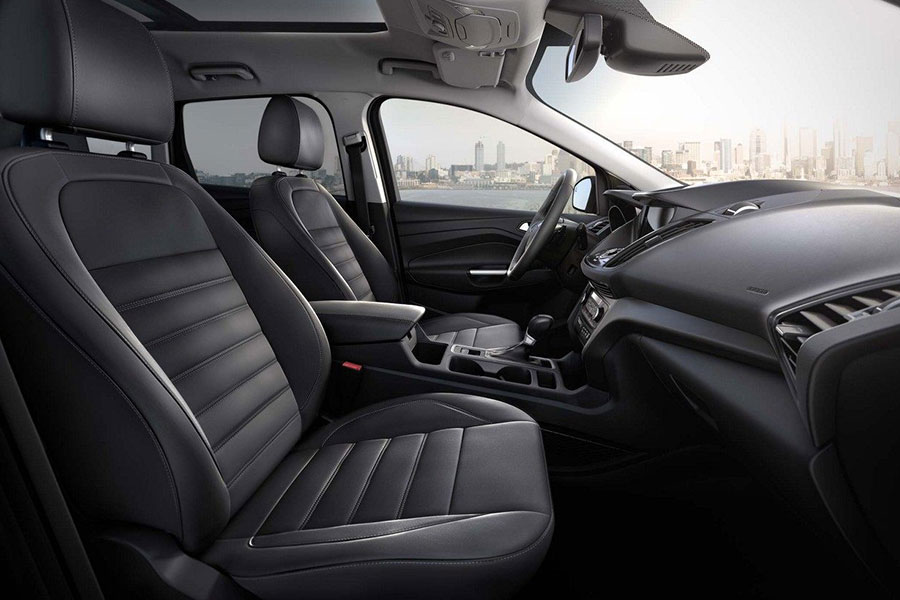 The Honda Pilot has tons of interior tech, more than the Explorer, in fact, but it suffers from a lackluster infotainment system. Frustratingly, there are no knobs or buttons so you're forced to use the touchscreen, which isn't too responsive anyway.
As minivans and SUVs begin to blur, it's nice to know there's one that remembers its roots while also getting a lot of family-friendly things right. Check out the 2018 Ford Explorer today.