2018 Ford Explorer vs Toyota Highlander
2018 Ford Explorer vs Toyota Highlander
The 2018 Ford Explorer and Toyota Highlander are similar vehicles of a similar size which cost a similar amount of money to buy. But which of this impressive pair is best? Let's find out by putting them head-to-head against each other.
Exterior Styling: 2018 Ford Explorer
Considering that the Explorer is an eight-year-old design, it must have looked seriously modern when it was launched. Because today it doesn't look dated at all. There's an obvious family similarity with the smaller Escape and Edge SUVs, and that's not a bad thing by any means. The styling and proportions of the Explorer are just right for modern, stylish, and desirable midsize SUV.
It's probably fair to say good looks are not the Highlander's strongest point. The front fascia has one of those large gaping mouths of a grille adopted by many Toyotas at the moment, and that does add a hint of modernity to what's otherwise a pretty mundane design. This has to be an easy win for the Ford by just about anyone's measure.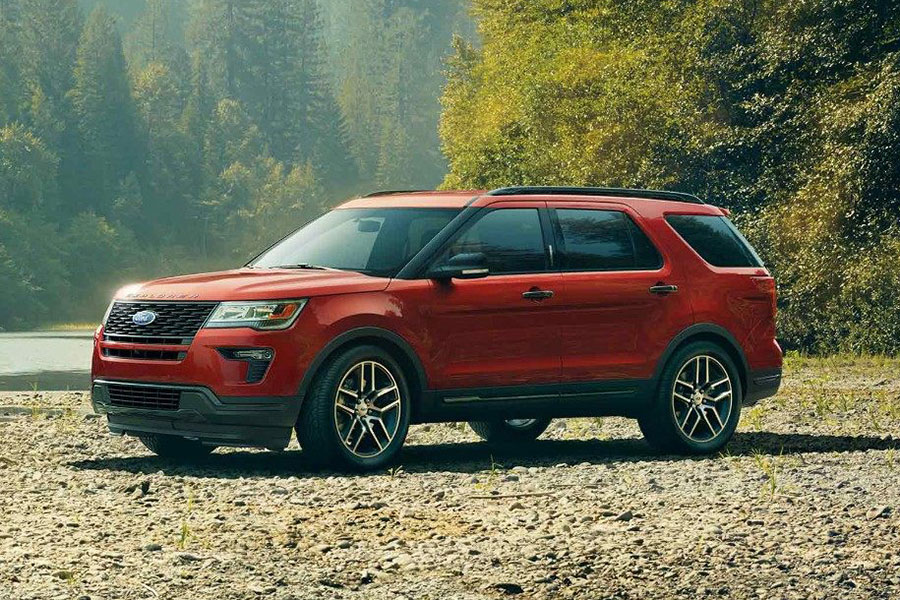 Engines and Performance: 2018 Ford Explorer
Like many of today's midsize crossovers, both the Explorer and the Highlander now have four-cylinder engine options. The 2.7-liter unit in the Highlander is only in the base LE trim, which is just as well as it's something of a disappointment with just 185 horsepower. The 3.5-liter V-6 is much more agreeable and will feature in the majority of models you'll come across, and there's also a hybrid if you want one.
Ford doesn't offer a hybrid option, but its four-cylinder is much more powerful than the Toyota's. Its V-6 is pretty equal to the Highlander's, but there's also a 3.5-liter twin-turbo V-6 that's simply sublime. It's entirely possible to make a case for the Highlander thanks to the inclusion of that hybrid, but most buyers in this segment will be more enthralled by the extra power offered by the Explorer.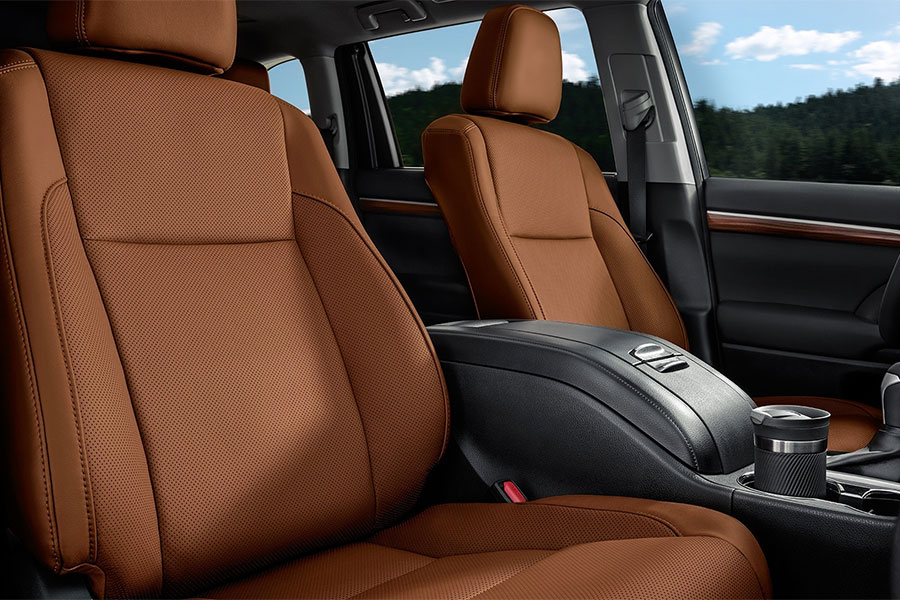 Interior Comfort and Quality: 2018 Toyota Highlander
There's plenty of room for passengers inside the Ford Explorer, and its 151.7 cubic feet of passenger volume is a sight better than the 144.9 cubic feet of the Highlander. There's very little in it as far as cargo space is concerned, but when it comes to genuine quality and luxury the Toyota definitely has a slight edge. It's not a huge gap between the Explorer and Highlander, and both models could do more with their third rows. But it's the more comfortable, better-bolstered and more adjustable second-row that hands this round to the Toyota.
Verdict
A 2018 Toyota Highlander will cope with its family friendly duties more than capably, and nobody in the first two rows of seats is likely to complain about a long journey in one. But the first thing most of will consider when looking to buy a vehicle is how it looks, and the Toyota doesn't have enough about it elsewhere to claw back what it loses in the styling department to the 2018 Ford Explorer.