2018 Ford F-150 vs Ram 1500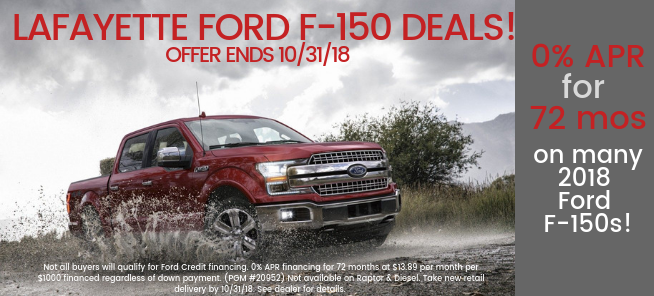 When it comes to full-size trucking, the 2018 Ford F-150 and Ram 1500 lead the pack with optimal towing and hauling capabilities and world-class cabin comfort. The Ford F-150 is the undisputed sales leader because it beats the Ram 1500 in towing, hauling, safety, and features that make your work day easier. To learn more about how they compare, read on.
2018 Ford F-150 vs Ram 1500
Towing & Hauling Capabilities: 2018 Ford F-150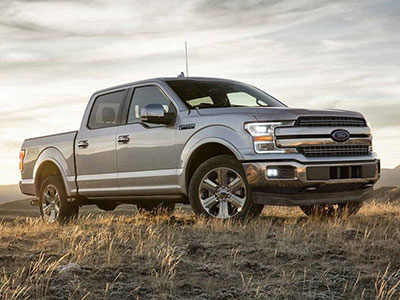 The F-150 is extremely capable, making it the right choice for drivers who tow and haul heavy loads on a regular basis. Depending on body configuration and powertrain, this truck can tow max loads of 12,100 pounds. That's more than enough muscle to easily transport a horse trailer or a sizeable family camper. This bestselling pickup also hauls up to 3,270 pounds, making it the right pick for drivers with regular shipments of bricks and mortar on their to-do lists.
The Ram 1500 is also pretty capable, offering a range of V8 engines to get the job done. With the right configuration, this truck tows up to 10,620 pounds. If you've got a horse trailer that needs towing, the Ram 1500 is on your side. You can load up the truck bed with max payloads of 1,880 pounds, giving you the ability to move work supplies and raw building materials.
Work-Friendliest Features: 2018 Ford F-150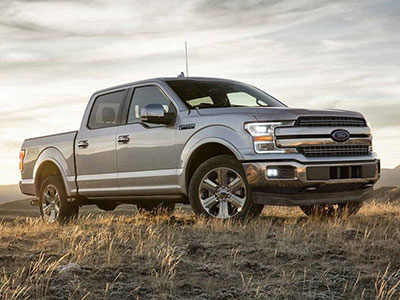 Here, we like the F-150. It offers a few work-ready features that you won't find on competing full-size trucks. These include the Pro Trailer Backup Assist system, which helps you control trailer direction and even issues a jackknife warning if you're off-track. Multiple cameras help you get around with a large trailer in tow, offering a bird's-eye-view of the truck, a view of the truck bed, and a look at what's behind your trailer.
Of course, the Ram 1500 is also outfitted with some clever features. It won't help you direct a trailer, but the EcoDiesel V6 engine offers best-in-class fuel ratings, earning up to 20 city/27 highway mpg. The Ram doesn't offer quite as many views, but it will help you back out of a tight spot with the standard rearview camera.
Comfiest Cabin: 2018 Ram 1500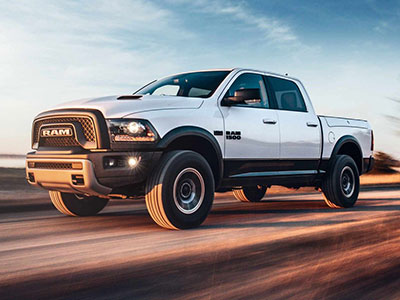 The Ram 1500 is known for its smooth ride and refined cabin. Its class-exclusive coil-spring rear suspension provides a comfortable ride, while other trucks can feel a little jittery with an empty truck bed. When you add the self-leveling air suspension, the Ram 1500 smooths out any bumps in the road. Inside, you'll find tight construction and high-quality materials designed to impress any client. Test-drive top trims to enjoy handsome leather upholstery and cozy heated seats.
With so many trim models from which to choose, the 2018 Ford F-150 can quench any desire for luxury. All feature comfortable, supportive seating, and top trims upgrade your ride with extras like full leather upholstery. The cabin isn't quite as refined as the Ram 1500, but it does provide impressive space for your head, legs, and elbows.
Safest Truck: 2018 Ford F-150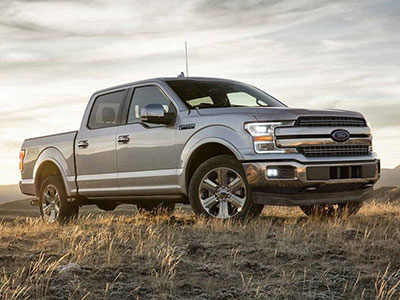 When it comes to crash-test scores, the F-150 is tough to beat. In government crash tests, the F-150 earned a perfect five-star rating for overall protection. The Ram 1500, on the other hand, earned four stars for overall safety.
The F-150 also provides a longer list of safety aids, including a forward collision mitigation system that automatically hits the brakes to help you avoid danger. Ford's blind-spot alert helps you keep track of vehicles lurking out of sight. The Ram 1500 doesn't provide any of these advanced safety aids. However, like the F-150, the Ram 1500 features an emergency telematics feature that automatically calls 911 after a crash.
Learn More about the Ford F-150

Both of these trucks speak to your need for on-road comfort. However, the 2018 Ford F-150 is our overall choice, because it provides extra towing and hauling utility, giving you the power to move bigger loads. Ford's bestselling truck also impresses with its safety ratings, so you can tackle any job with peace of mind to spare. Thanks to its unique features, the F-150 also helps you take on big jobs with ease.