2018 Ford F-150 vs Toyota Tundra

The 2018 Ford F-150 and Toyota Tundra are full-size trucks that make you look good on the job. With their rugged good looks and outsized capabilities, you might find yourself wondering which model is best suited to your needs. But wonder no more, because our comparison guide is here to guide you down the off-road path that's right for you.
2018 Ford F-150 vs Toyota Tundra
Top Towing & Hauling Capabilities: 2018 Ford F-150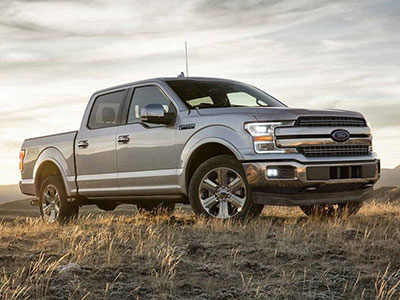 The F-150 doesn't simply tow and haul substantial loads – it leaves the current competition in the dust. It's the right pick if you've got massive machinery or numerous horses to tow. With the turbocharged 3.5-liter V6 engine and the right configuration, the F-150 tows up to 12,100 pounds. If you're shopping for a sturdy hauler, choose an F-150 with the 5.0-liter V8 engine, because these models can haul max payloads of 3,270 pounds. That's some serious pay dirt.
The 2018 Toyota Tundra doesn't quite match the F-150's numbers, but it's certainly no slouch. With the more powerful 5.7-liter V8 engines, it tows and hauls max loads. Depending on body style and equipment, the Tundra tows up to 10,100 pounds and hauls up to 1,620 pounds. That's more than enough raw power to get your boat to the beach or haul a four-wheeler across town.
Most Comfortable Ride: 2018 Ford F-150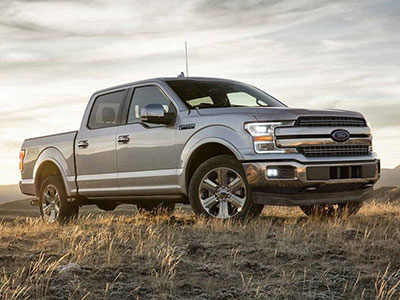 The current F-150 is undeniably sophisticated. With its class-exclusive aluminum body panels, it's lighter and more maneuverable than other full-size pickups. The F-150 provides a pleasant daily drive, with supportive seating and a quiet, calming cabin.
With the Toyota Tundra, you're getting a strong, capable ride. Both V8 engine options deliver solid power for quick acceleration. However, one of the Tundra's drawbacks is that hasn't been redesigned since 2007. In the years since, competitors like the F-150 have been overhauled to improve suspension and increase ride comfort, leaving the Tundra playing catch-up.
Best in Utility: 2018 Ford F-150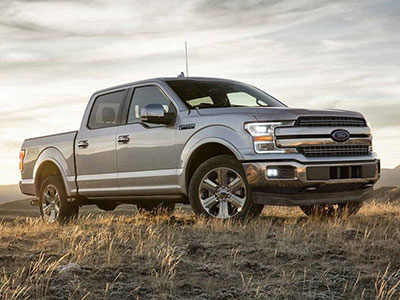 With its work-friendly technology, the F-150 is your best friend on tough jobs. The class-exclusive Pro Trailer Backup Assist system helps you control trailer direction using a dial on the dash. That means no more time-consuming jackknives! During city driving, the engine's start-stop technology helps you reduce emissions and fuel consumption. The 360-degree camera system includes a split-view display, which shows both your rearview and bird's-eye-view simultaneously. Use split-view to reverse through narrow drives without a scratch.
In the Toyota Tundra cabin, you'll enjoy a lot of work-friendly space. You can fit a pair of laptops inside the massive center console. If you've got a long drive ahead of you, stow some sizeable drink containers in the door pockets. However, it lacks the kind of work-friendly technology you see in the F-150, and the Tundra lags behind in this category.
Safest Truck: 2018 Ford F-150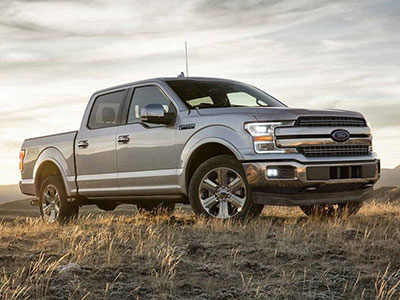 On top of everything, the F-150 also supplies shining crash-test scores and a long list of high-tech driver aids. In government crash tests, it earned top marks for overall crash protection. This year, Ford also retooled the forward crash mitigation system for increased protection during a potential collision.
The Tundra puts up a pretty good fight in this category. The government gave it four out of five stars for overall safety. All models come standard with Toyota's bundle of driver safety aids, including automatic high beams and forward collision mitigation with automatic braking. However, blind-spot monitoring technology is a pay-extra option, unless you choose the top-trim Tundra Platinum. This system helps you switch lanes on a busy highway, and is well worth the upgrade.
Learn More about the Ford F-150

We like the Toyota Tundra, but we love the 2018 Ford F-150. And, with its many configurations, modern ride comfort, and capable performance, we think you will, too. Without a doubt, the F-150 is the right choice for anyone with a need to tow or haul massively heavy loads. It's also the best option for modern drivers who crave a smooth, comfortable ride to work. And, with so many work-friendly features, it even helps you out on tough jobs.