2018 Ford F-250 vs Ram 2500
2018 Ford F-250 vs Ram 2500
Is your answer to the Ford F-150 or Ram 1500 'I need something bigger'? Then take one step to the right and take a look at the Ford F-350 and Ram 2500. These larger-than-life trucks live in the three-quarter-ton class. Taller, wider, heftier, brawnier, these trucks have it all. But which one is better? That's what we'll be exploring in this comparison guide.
Towing Capacity: 2018 Ford F-250
You have to wake up pretty early in the morning to outdo the Ford F-250 in towing. In fact, no one else in the three-quarter-ton class has done it yet. When properly equipped, the Ford F-250 can tow up to a whopping 18,600 pounds. And if you tow regularly, things got a whole lot easier last year when Ford packaged a lot of available goodies in the Trailer Reverse Guidance system. The package includes multiple cameras and steering guidance to make you a pro at hitching up a trailer.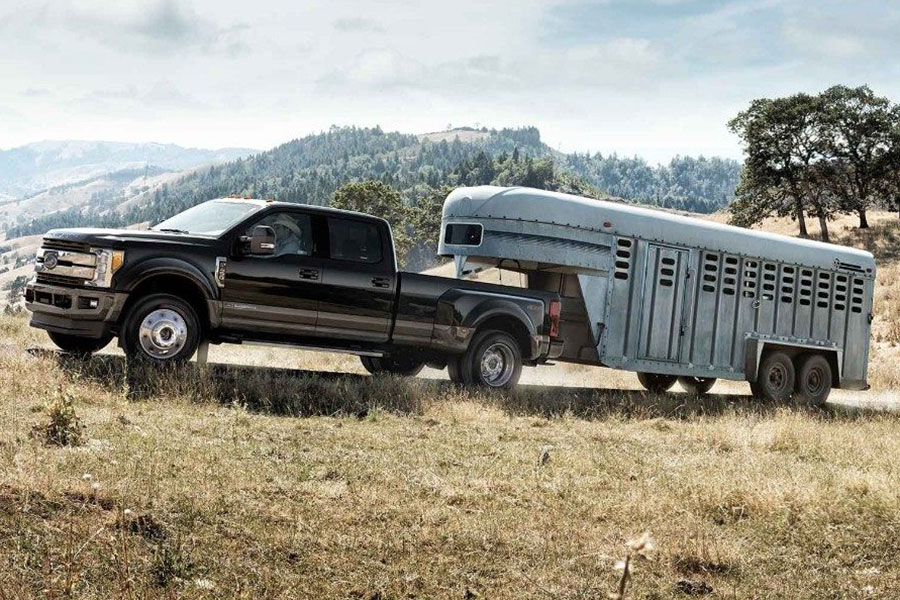 In terms of towing capacity, the Ram 2500 slots below the Ford F-250, the GMC Sierra 2500HD, and the Chevy Silverado 2500HD. Coming in at fourth place, the Ram 2500 tows 17,980 pounds. That's pretty good but hardly the best.
Payload Capacity: 2018 Ford F-250
The 2018 Ford F-250 can tow, but can it knuckle down and haul. Yes, yes the F-250 can, with a payload capacity of 4,220 pounds. That's thanks in party to the 6.7-liter turbocharged diesel V8 engine which generates 440 horsepower and 925 pounds per feet of torque.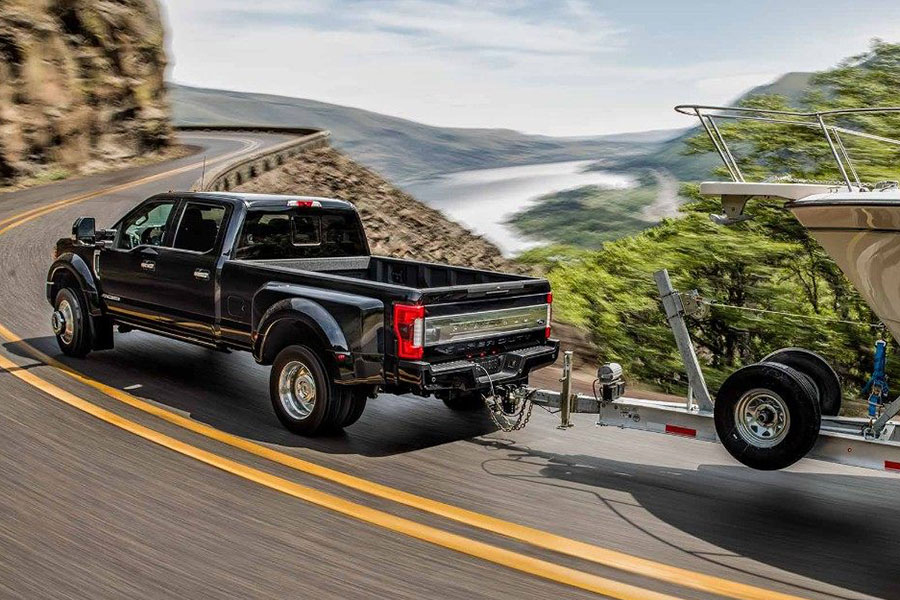 The 2018 Ram 2500 gets pretty close, with 3,990 pounds of payload capacity. The Ram's best engine is a 370-horsepower 6.7-liter turbocharged diesel inline-6 that delivers 800 pounds per feet of torque.
Pricing: 2018 Ram 2500
The one saving grace of the Ram 2500 is that it's more affordable, but perhaps by not enough to sway most buyers. A 2018 Ford F-250 starts at $34,645, a reasonable price for a truck this size.

The Ram 2500 is a bit lower, at $34,290. That's a savings of only $355. If you're pinching pennies, unlikely if you're buying a truck this size, that might be enough to convince you to go Ram. We imagine that for most that's relatively just change.
If you want the best three-quarter-ton truck and are willing to pay a few hundred extra to get it, the Ford F-250 is the truck to get.