2018 Ford F-250 vs Toyota Tundra
2018 Ford F-250 vs Toyota Tundra
Choosing between the 2018 Ford F-250 and Toyota Tundra all comes down to what you want in a truck – how much you're going to tow, haul, and slug through off-road territory. Of course, it also comes down to how much you want to spend. So which truck is right for you, the heavy-duty F-250 or the full-size Tundra? Our comparison guide is here to help you decide.
Lightest Price Tag: 2018 Toyota Tundra
If budget is your rock bottom reason for choosing the truck you choose, you can save a few thousand dollars by choosing the entry-level Tundra, which starts at $31,320. The Tundra obviously won't offer you the F-250's extra performance capabilities. On the flip side, drivers who require greater utility will appreciate the fact that the F-250 isn't much more expensive, starting at $33,150.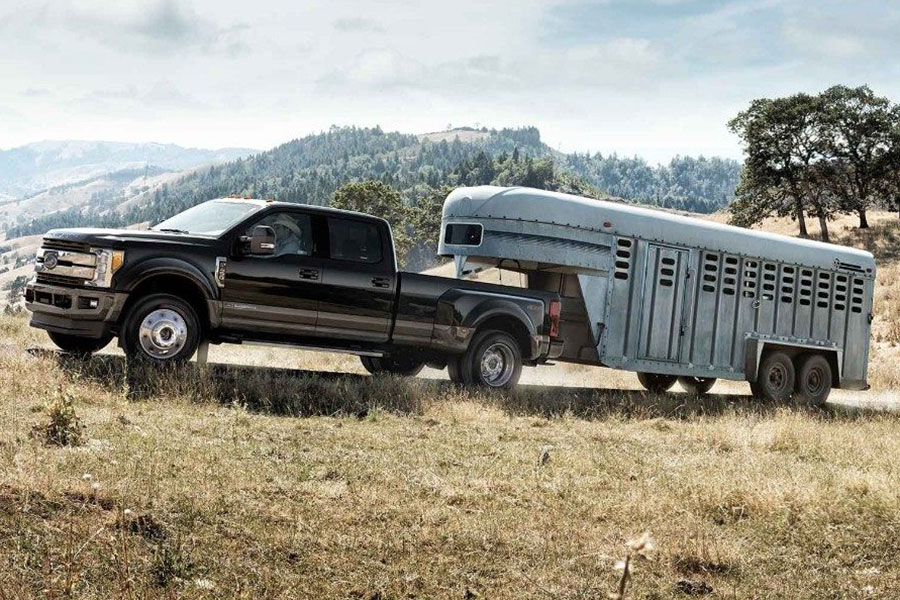 Heftiest Towing and Hauling Capabilities: 2018 Ford F-250
Classified as a heavy-duty model, the 2018 Ford F-250 was built to move heavier loads. Depending on body style and powertrain configuration, this truck hauls payloads between 3,288 to 4,315 pounds. If you plan to haul heavy building materials from site to site, this heavy-duty truck will help you make less trips. The F-250 also tows bigger supplies and heavy machinery, with tow ratings ranging from 12,300 to 13,300 pounds.
The Toyota Tundra is technically a full-size truck, which means the Tundra has reduced weight capacities. Still, this pickup offers impressive workhorse performance, hauling payloads between 1,440 and 1,730 pounds. The Tundra can tow 6,400 to 10,200 pounds, depending on configuration. If you've got a boat or family camper at home, the Tundra will happily tug it along.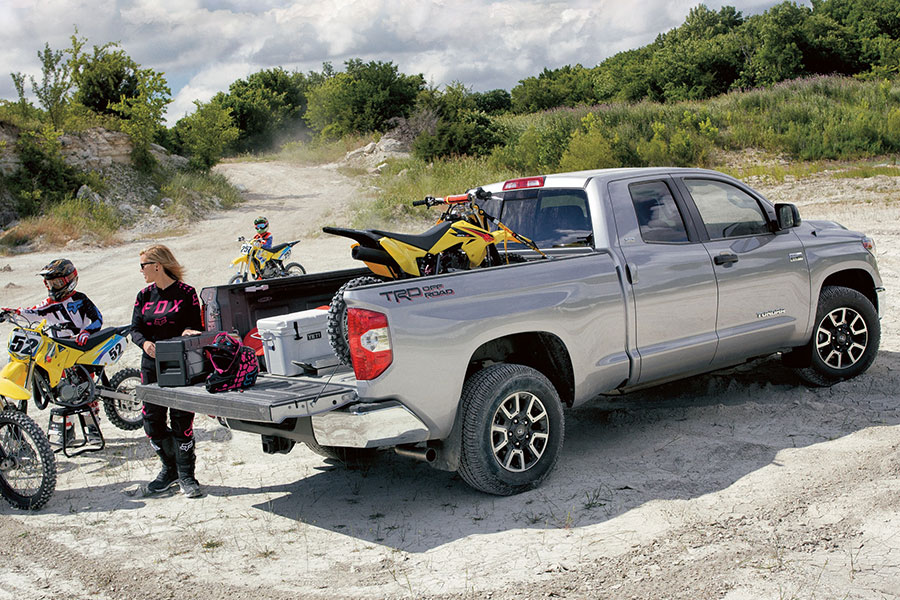 Best Off-Road Performance: It's a Tie!
The 2018 Ford F-250 might be a heavy-duty truck, but it's surprisingly spry in off-road territory. Add four-wheel drive for the traction you need to traverse sand, snow, mud, and rocks. The F-250 even offers an FX4 off-road package for premium performance away from the pavement. Add the electronically locking rear differential to enhance precision as you travel through particularly rugged terrain.
The 2018 Toyota Tundra also offers four-wheel drive for enhanced traction on soft surfaces. Similarly, you can add the TRD Off-Road package for world-class off-road performance. The package includes off-road tires and trail-tuned shock absorbers for a go-anywhere ride. Best of all, this extra off-road gear won't interfere with the Tundra's towing and hauling performance.
Available Tech & Comfort Features: 2018 Ford F-250
In terms of interior luxury, the F-250 takes a healthy lead. Ford recently redesigned this heavy-duty truck, greatly enhancing cabin materials and comfort features in the process. For example, the newly available multicontour front seats offer heating, ventilation, and massage settings. Tech features, such as the Sync 3 infotainment system and voice controls, keep you connected without distracting you from traffic.
While the Tundra won't give you a massage on your way home from work, the Tundra does deliver its fair share of luxury. The Tundra offers high-end comforts like leather upholstery and a power horizontal-sliding rear window. The cabin's dual-zone climate control system does a good job maintaining two different temperatures for driver and front passenger. However, you'll get far more comfort and tech features on the F-250.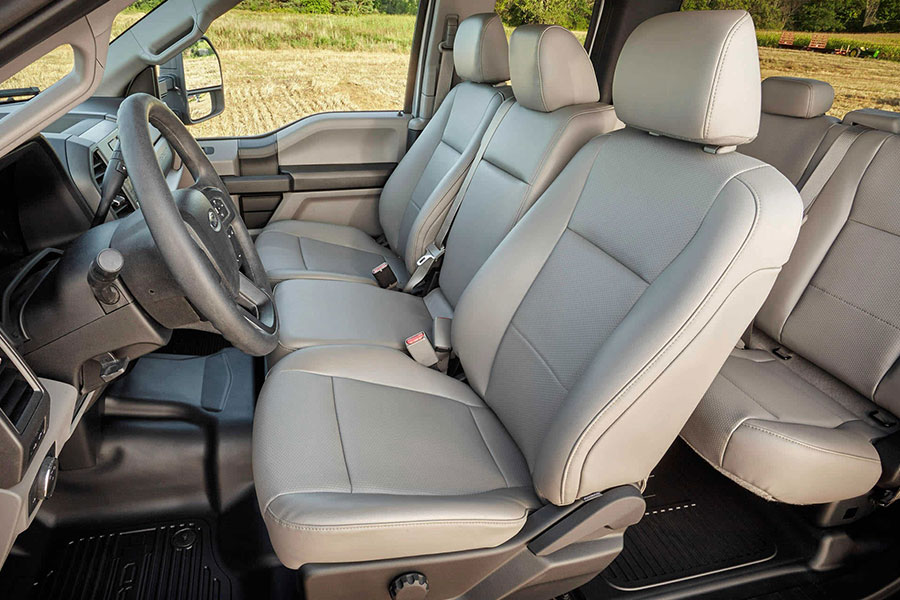 The 2018 Ford F-250 and the Toyota Tundra have a lot in common, but the F-250 is definitely the most capable of the pair. If you need a heavy-duty truck to move the kind of weight that lesser trucks can't handle, skip the Tundra and go straight to the F-250. As an added bonus, this heavy-duty truck offers a wide range of modern comforts and off-road performance gear.