2018 Ford Fiesta vs Honda Fit
2018 Ford Fiesta vs Honda Fit
A comfortable cabin and fuel-efficient ride don't have to cost a lot – just ask the 2018 Ford Fiesta and Honda Fit. These subcompact models offer roomy seating and all the latest tech gear without undoing your perfectly balanced budget. Which model is more your speed? Our comparison guide is here to help you decide.
Comfiest Ride to Work: 2018 Ford Fiesta
We love that the Fiesta offers two body styles – sedan and hatchback. Choose the sedan for a more sophisticated vibe, and the hatchback for greater cargo space and a sportier vibe. All renditions supply quiet, peaceful ride, even at highway speeds. The standard seating arrangements deliver generous support for your daily commute. Higher trims bring greater comfort, such as the SE's upgraded cloth upholstery and the Titanium's leather upholstery.
The Honda Fit is only offered as a hatchback. Inside, the seats provide adequate comfort for your drive through rush-hour traffic. Although Honda increased the sound insulation for 2018, the Fit's ride isn't pin-drop quiet, like the Fiesta.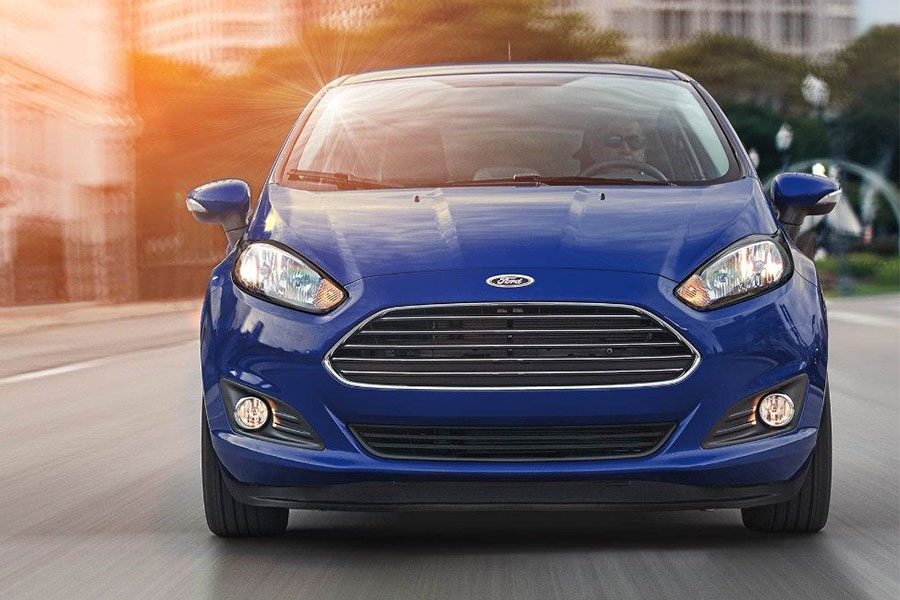 Savviest Tech Gear: 2018 Ford Fiesta
Every Fiesta comes standard with Sync voice controls, so you can stay connected without taking your eyes off the road. The standard USB port and Bluetooth connectivity make it easy to link your phone to the central system and make hands-free calls or stream music. When you upgrade to the mid-level SE, you also get Ford's MyKey technology, which allows parents to set speed limitations for teen drivers. The upgraded Sync 3 infotainment system is available for all but the base model. Sync 3 includes a bigger, 6.5-inch touchscreen and complete smartphone integration via Apple CarPlay and Android Auto.
The Honda Fit also offers Apple CarPlay and Android Auto capabilities, so you can interact with smartphone apps from your central touchscreen. You can also use your phone's Siri or Google voice controls by simply pressing and holding a button on the steering wheel. However, Honda's touchscreen menus still feel like a relic of the past. We prefer the intuitive menus and sharp graphics you get with Ford's Sync 3 system.
Best Fuel Economy: 2018 Honda Fit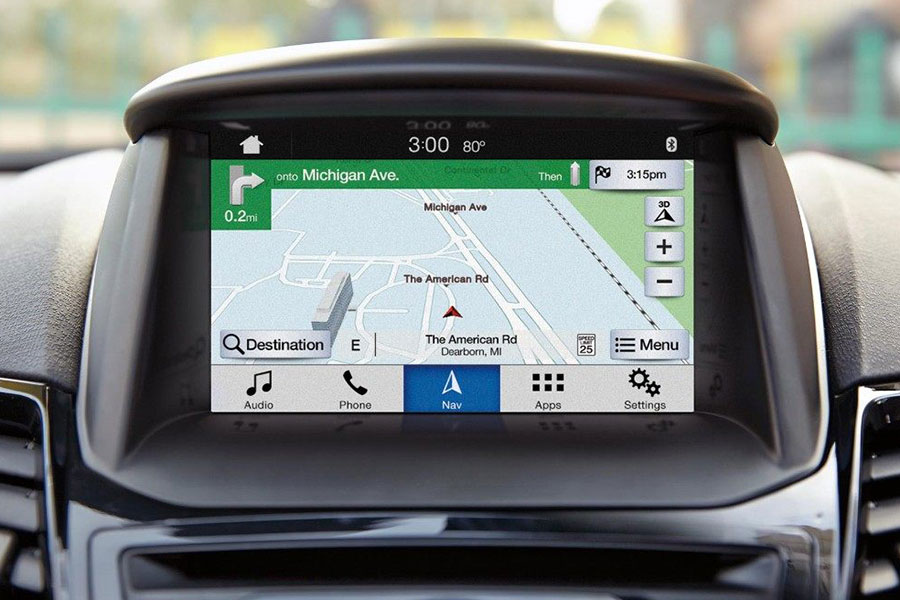 Sportiest Performance: 2018 Ford Fiesta
If you're looking for a fun way to get to work, the 2018 Ford Fiesta is it. The Fiesta offers two engines, the fuel-efficient 1.6-liter four-cylinder and the performance-oriented turbocharged 1.6-liter four-cylinder. The former supplies adequate speed for highway driving and the latter blazes past the competition with 197 horses and 202 pound-feet of torque. All Fiestas are sporty to some extent: the suspension is tuned for athleticism and sharp handling helps you fly around corners. However, the performance-oriented Fiesta ST hatchback gives driving enthusiasts the thrills they seek. The Fiesta ST comes standard with the aforementioned turbocharged engine, as well as extra performance gear, like upgrade brakes and quicker steering.
The Honda Fit was designed with a fuel-efficient ride in mind, which it certainly delivers. Every model comes with the same engine, a 1.5-liter four-cylinder that makes 128 horses and 113 pound-feet of torque when paired with the continuously variable transmission. Like the Fiesta, the Fit is nimble around turns, if not very speedy from a standing stop. While the Fit offers an agreeable daily ride, it's not as much fun as the Fiesta and doesn't offer a performance-oriented trim model.
Both the Fit and the Fiesta offer a lot of bang for your buck, but the 2018 Ford Fiesta is our top pick. The Ford Fiesta balances fuel economy with sharp handling and a sporty performance. Inside, you'll find impressive comfort and all the latest in infotainment technology. It's hard to beat a subcompact with that impressive list of options.