2018 Ford Fusion vs Chevrolet Malibu
2018 Ford Fusion vs Chevrolet Malibu
Drivers turn to the 2018 Ford Fusion and the Chevrolet Malibu for their classy cabins and high-tech safety gear. These mid-size sedans are also known for their smooth performance. But which is the right model for you? Our comparison guide looks into this conundrum.
Most in Creature Comforts: 2018 Ford Fusion
If you prize a comfortable cabin above all else, check out the Fusion. This sedan's seating is perfect for rush-hour commutes and lengthy road trips, sustaining comfort levels with plush, supportive cushioning. The Fusion is also tuned for smooth highway driving, taking ride comfort to the max.
The Chevrolet Malibu is also a roomy option. The ride is a bit firmer than what you'll experience in the Fusion, but the Malibu feels mostly smooth and composed from inside the cabin. Like the Fusion, the Malibu offers high-end options, such as leather upholstery, to make your drive to work a stylish one.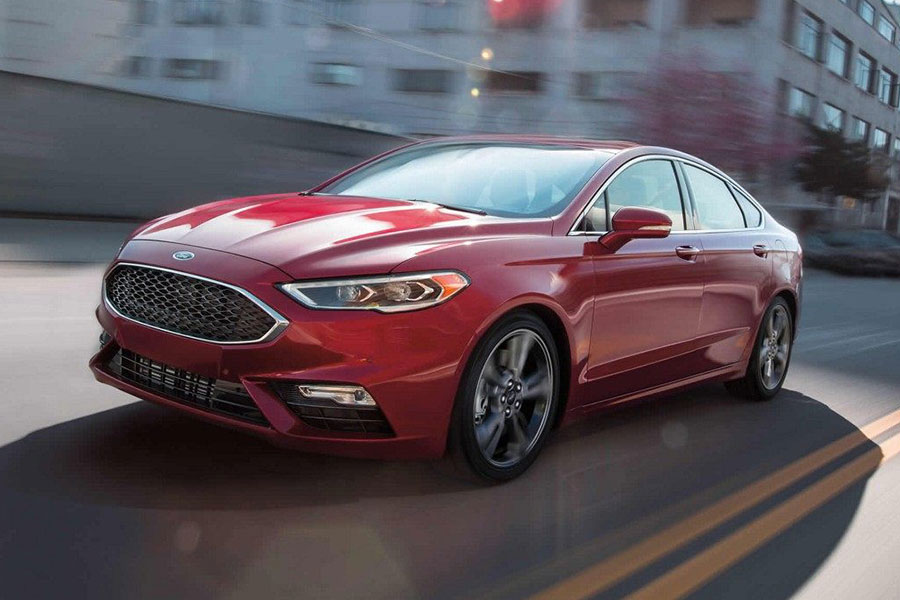 Best On-Road Manners: 2018 Ford Fusion
The Fusion is certainly more fun. In urban settings, this mid-size sedan is easy to handle, thanks to its precise steering and predictable braking performance. The Fusion takes on winding mountain roads and curvy highways like a regular pro, boosting your confidence with composed handling and minimal body roll.
On the road, the modern Malibu also has its high points. This sedan is notable for its comfortable highway ride. Sharp handling means the Malibu is easy to maneuver in a tight spot. The standard engine provides adequate acceleration. If you crave extra speed, you must upgrade to the top-trim Malibu Premier, which features a more powerful engine.
Safest Performance: 2018 Ford Fusion
In government crash-tests, both the Ford Fusion and the Chevrolet Malibu earned top marks for overall protection. However, the Fusion wins this category with its optional all-wheel drive. If winter means snowstorms in your hometown, you can add this performance technology for a safer, more precise ride on icy pavement.
You'll be pleased to note that both of these mid-size sedans offer the latest driver safety aids. For example, the forward collision mitigation system features automatic braking to reduce or even deflect damages. Both the Fusion and Malibu offer a rearview camera, bringing you up to speed on what's behind you before you back out of a tight spot.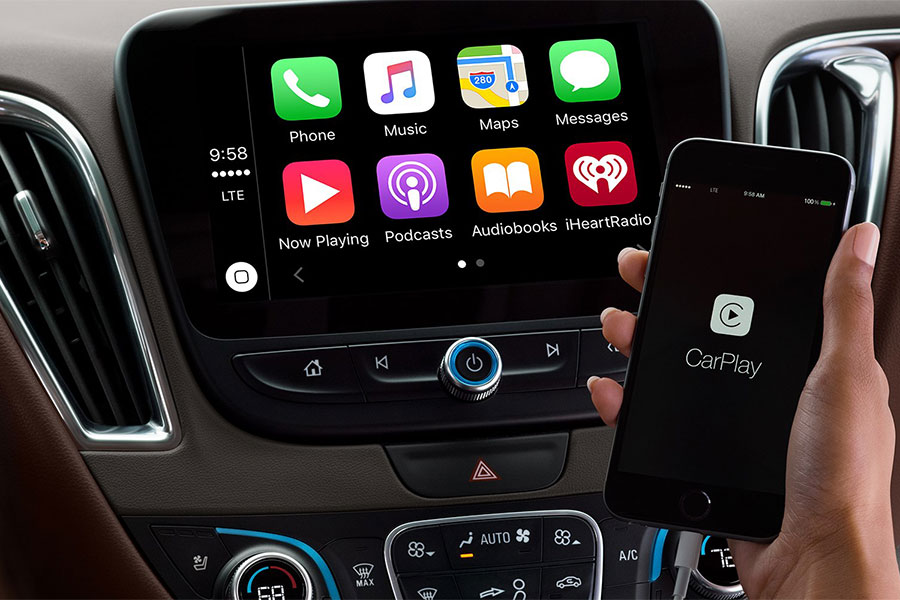 Smartest Tech Supply: 2018 Chevrolet Malibu
For technophiles, the Malibu has a slight edge. Every trim model comes standard with the OnStar telematics system. In addition to protective features like on-demand roadside assistance, OnStar also provides a Wi-Fi connection. When you're stuck in traffic, your favorite passengers can keep up on the latest YouTube vids or Pinterest hacks.
Both the 2018 Ford Fusion and the Chevrolet Malibu offer modern infotainment systems with complete smartphone integration. Apple CarPlay and Android Auto display your phone's maps, messages, and music apps on these sedans' central touchscreens. That way, you can use these features with minimal distraction from traffic.
In the end, we think you'll agree that the Ford Fusion leads the way in this family-friendly segment. Roomy, supportive seating and high-tech safety features give you peace of mind, no matter how crowded the highway. The Fusion's tech features offer a safer way to stay connected. You'll also love this mid-size sedan's smooth, capable performance.