2018 Ford Fusion vs Mazda 6
2018 Ford Fusion vs Mazda 6
For a ride that's both sleek and sporty, you can't go wrong with the 2018 Ford Fusion or the Mazda 6. But which of these mid-size sedans provides the right amount of family-friendly comfort? Which offers the safest performance? Our comparison guide is here to help make the right choice.
Sportiest Powertrain Options: 2018 Mazda 6
Like its fellow Mazdas, the Mazda 6 is exceedingly fun to drive. The Mazda 6's handling is especially entertaining, moving you down winding roads and around tight corners along with the breeze. Driving enthusiasts will also love its sharp steering and high-powered engine options, which add to the 6's overall athleticism.
The Ford Fusion tends more toward ride comfort, bringing you a smooth, refined ride around town. While it's not quite as sporty as a Mazda, the Fusion also delivers sharp steering and refined handling. As you move around corners, this mid-size sedan minimizes body roll, boosting confidence on downtown city streets.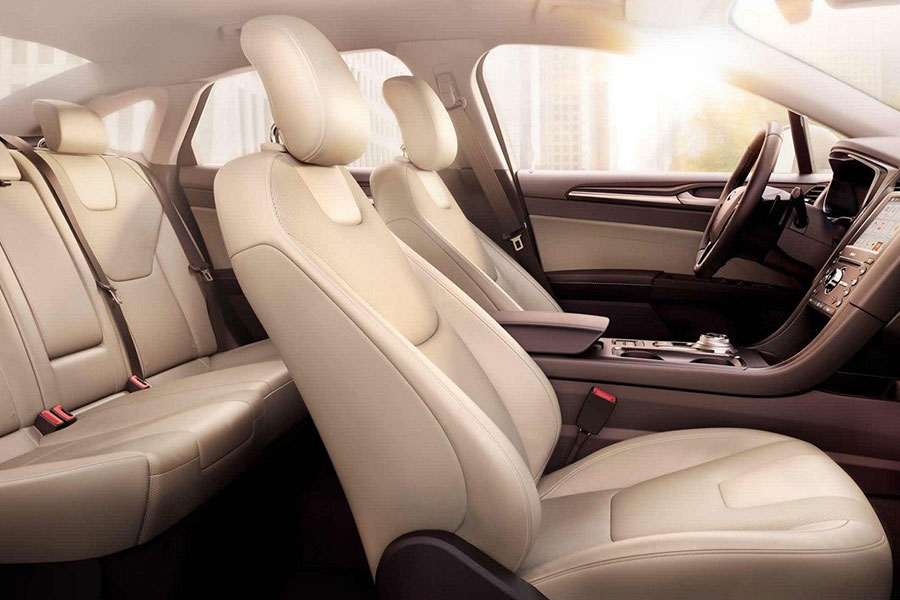 Cushiest Cabin: 2018 Ford Fusion
When you're shopping for a cushy commute, the Ford Fusion obliges. This mid-size sedan is also great for families, because both rows supply long-term comfort with their roomy, supportive seats. The Fusion is as luxurious as you want it to be, with features like leather upholstery and ambient interior lighting to impress your carpool squad.
In terms of comfort, the Mazda 6 is a close second. The cabin is stylish and accommodating, treating you to soft, supportive seating and high-quality materials. There's just one drawback. The 6's sporty performance makes the ride feel firmer, especially compared to the Fusion's smooth drive.
Most Companionable Tech Features: 2018 Ford Fusion
If you're looking for an intuitive, responsive infotainment system, Ford has you covered. The Fusion's Sync 3 system includes a crisp 8-inch LCD touchscreen, so you can interact with apps without diverting too much attention from the road. Sync 3 also includes Apple CarPlay and Android Auto, smartphone integration features that make it possible to use your phone without ever actually picking up your phone.
The Mazda 6 also features a sleek, streamlined infotainment system. The display screen sits atop the dash, putting it directly in your line of sight as you head down the highway. However, Apple CarPlay and Android Auto features won't arrive till later this year.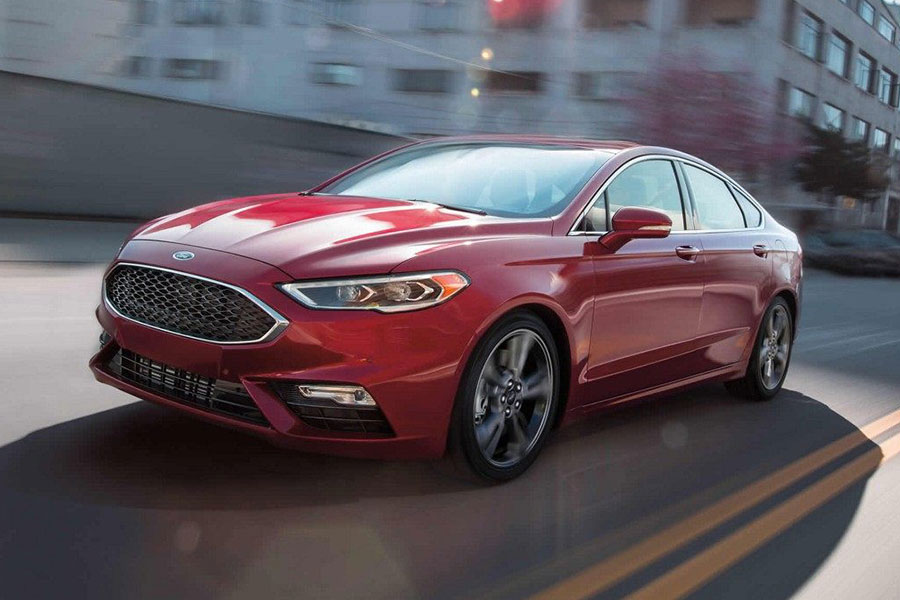 Safest Performance: 2018 Ford Fusion
In terms of safety, the Fusion offers something the Mazda 6 doesn't – all-wheel drive. This performance technology helps you keep your footing as you travel down wet or icy roads, actively helping you avoid an accident. You will be pleased to note, however, that both the 2018 Ford Fusion and the Mazda 6 earned perfect five-star ratings for overall protection in government crash tests.
Although the Mazda 6 certainly delivers a spirited drive, the Ford Fusion is our pick for a spacious, smooth-riding commute. Ford's mid-size sedan also offers world-class infotainment technology and increased safety with optional all-wheel drive. We think you'll agree that it's the best choice for you and your loved ones.