2018 Ford Mustang vs Dodge Challenger
2018 Ford Mustang vs Dodge Challenger
There are few nameplates in the American muscle game more iconic than the 2018 Ford Mustang and the Dodge Challenger. But which pony car best fulfills your tire-burning desires? Our comparison guide is here to tell you what's what.
Thriftiest Price Tag: 2018 Ford Mustang
If you're looking to save a few thousand bucks, the entry-level Ford Mustang can help you with this noble quest. Starting at $25,680, the Mustang EcoBoost trim model even comes with substantial performance gear, so you'll never feel like you're missing out on that classic muscle car experience. The Dodge Challenger MSRP starts at $27,295, but you'll find more performance gear as you move up through the trim levels.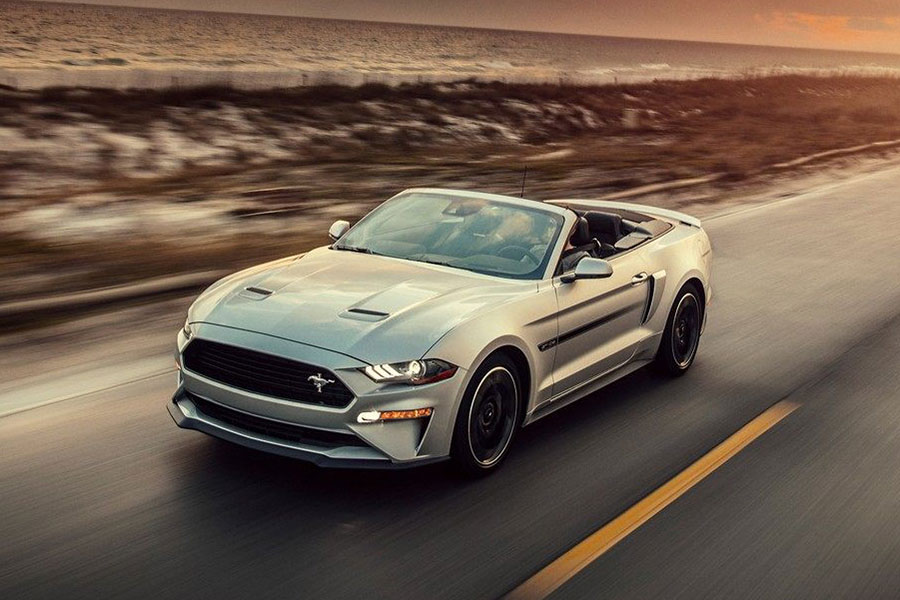 Best Performance Lineup: 2018 Ford Mustang
Like we said, the Mustang gives you a great deal on a thrilling ride, making it our pick for performance. Every single trim model comes with an electric line-lock to facilitate burnouts, so you don't have to spend extra cash in an effort to impress your friends. The Mustang also features launch control, boosting your speed from a standing start. This sporty muscle car comes standard with a turbocharged four-cylinder engine that makes 310 horsepower and 350 pound-feet of torque. If you crave extra speed, check out the Mustang GT and GT Premium, which utilize a 5.0-liter V8 engine. This powertrain brings the pain with 460 horses and 420 pound-feet of torque.
The base Challenger SXT comes with a powerful V6 engine and modern creature comforts. However, if it's performance gear you crave, you'll need to upgrade. Higher trim models offer upgraded brakes for greater high-speed precision. The Challenger offers a limited-slip differential to enhance driver control. However, while it's standard on the Mustang, you must upgrade to the Challenger R/T for this performance-enhancing feature.
Roomiest Cabin: 2018 Dodge Challenger
If you're bringing your family along for the ride, choose the Challenger. The Dodge Challenger has more backseat space than any other pony car, and it even offers high-end creature comforts, like heated seats and leather upholstery for long-haul luxury.
Back in the Mustang, you'll find plush, supportive front seats. Optional sport seats keep you extra snug as you zoom around town. However, the Mustang's backseat is notoriously short on head and leg room, so your friends probably won't be nominating you as official road-trip transportation.
Most in Safety: 2018 Ford Mustang
Neither of these muscle cars lacks for power or style, but the 2018 Ford Mustang is our overall favorite. Not only does the Mustang feature a lower starting price, but the Ford Mustang also delivers a longer list of performance gear. And, with the Mustang's rich interior comfort and iconic American style, you'll love to see and be seen.