USED 2014 FORD FIESTA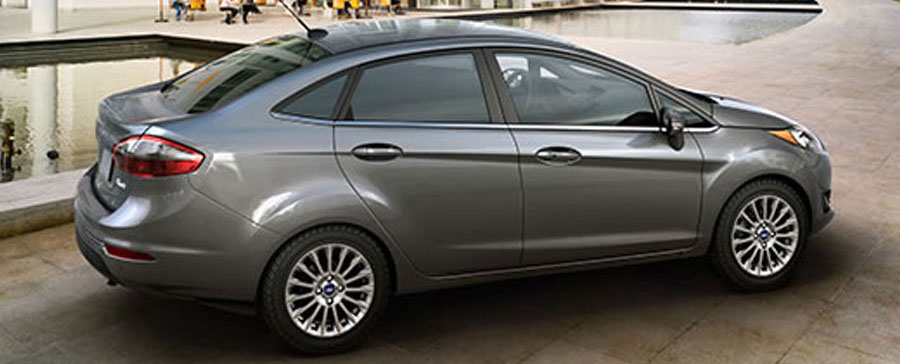 The Used Ford 2014 Fiesta is a fun, small, well-built sedan loaded with technology options. The Fiesta features sporty driving, responsive engine options, and a classy interior. Ford's careful blend of styling has created a car that looks, feels, and performs like a more expensive vehicle.
Used 2014 Ford Fiesta
The Ford Fiesta is a dynamic vehicle which features a fun blend, driving experience courtesy of a combination of its 1.6 Liter 4-cylinder engine. This engine, combined with a pleasantly surprising responsive touch gives the Fiesta the feel of a much higher horsepower, while still meeting every challenge you could throw at it. It has a 5-speed manual transmission with automatic available options and an updated handling system to create a more explosive and exciting driving experience than ever.
The Used 2014 comes with a facelift that updates the grille as well as gives it a sleeker, sexier body. The Fiesta is touched with elegant and sporty chrome exterior stylings which match the liveable and inviting, sporty interior decor. Inside the Fiesta has technology to match the party heritage of its name. Ford has included Bluetooth connectivity standard, as well as an IPOD interface, and a MyFord Touch digital display for entertainment controls and navigation systems. These systems make it easier and safer than ever to seamlessly use your technology while driving. In addition the the tech upgrades, the interior has received stylish touches of leather, and material upgrades to make the Fiesta feel and act closer to a luxury vehicle, and standing out and above competition.
Despite the fierce class competition the Fiesta faces, it still stands out. While the base model holds its own formidable appeal, the real meat of its offering rests in the customizability and upgrades available in the different trim levels and in the special model.
Ford has 6 available trims for the Fiesta, the S sedan and hatch, SE sedan and hatch, and the Titanium sedan and hatch. Each sedan and hatchback model share fundamental traits, providing differences in cargo space and body styling. Upgrades available in trims include rear-view camera and Reverse Sensing System, push-button start, and upgraded audio systems, as well as upgrades to other entertainment and connectivity options.

Fiesta ST
The Fiesta's premier model is the ST. It comes with a 1.6 Liter EcoBoost engine that provides even more power while maintaining mileage. It also has sports-tuned suspension for better handling through tight corners and under testing circumstances. In addition to performance enhancers the ST comes with aesthetic touches in 17-inch alloy wheels, race-inspired aluminum pedals, a spoiler, and optional additional leather trimming.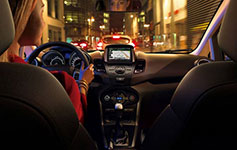 Advanced Technology
Intelligent Access with push-button start allows you to open the driver's side door and start the vehicle when the key is in your pocket.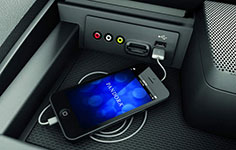 SYNC
Voice-activated technology that manages hands-free calling and voice control of entertainment and apps readily and safely available.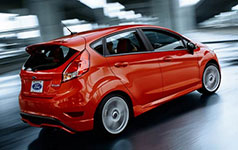 Electric Power-Assisted Steering
The Fiesta features drift compensation and an adaptive steering system for road conditions, offering maximum responsiveness.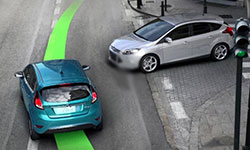 AdvancedTac
This system automatically applies brake pressure, adjust torque for wheel slip, and helps avoid fishtailing and skidding.
Conclusion
Ford has fit a lot of fun, power, and handling into a tight package. The Fiesta features excellent overall performance and styling and livability that would be expected in a far more expensive vehicle. For value for money, excitement, performance, and overall quality, the Fiesta is a homerun.