Used 2014 Ford Transit Connect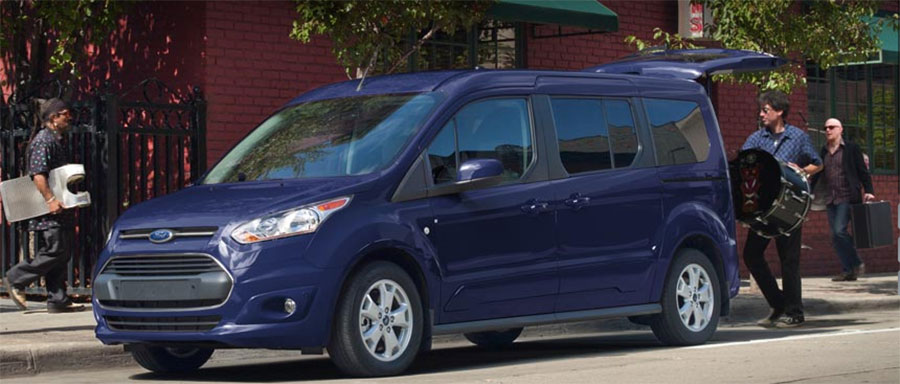 The Used 2014 Ford Transit Connect is a compact, front-wheel drive van best known for its highly customizable design and fuel-efficient engines. It is larger than a minivan but smaller than a full-sized van. With so many configurations available, there's one to suit everyone's needs.
Used 2014 Ford Transit Connect
The Transit Connect has become a favorite among small business owners. Ford's newest versions offer a balance of size, power, fuel-efficiency, and cargo space that fit the niche of those needing a lot of room, but not quite as much as a massive and intrusive full-sized cargo van.
The Used 2014 Transit Connect is the vehicle's second generation and now offers two different wheelbases as well as two fuel-efficient engines, in addition to a new, sleeker yet still unmistakable body design. The engines weigh in at 169 and 178 horsepower and would typically paired with the respective wheelbases, though the option remains. One wheelbase (and subsequent engine option) offers several inches of cargo room in every dimension.
For those looking to use the van for delivery purposes, there's a two seat option. The two seats come with either an open cargo space, or with customizable cabinets and cargo lashing systems. And while the cargo space is versatile the Transit Connect can comfortably seat up to seven, while still maintaining cargo customizability due to folding and removable seats. Seats fold away, down, or come out entirely to fit any need, maximizing incredible cargo room while maintaining seating availability.
Ford's kept the two sliding side doors and gives you the choice of twin barn-style doors for the back, or a rear liftgate. A variety of configuration options are available suit anyone's needs. In addition to the plethora of cargo and door customization options, Ford gives the Transit Connect the MyFord Touch system as an available option. This is a touchscreen system that can handle the entertainment controls of the car, as well as GPS and Bluetooth connectivity and hands free calling.
The Transit Connect comes in four trim levels: XL Van, XLT Van, XLT Wagon, and XL Wagon. The wagons feature more base seating (5-7 passengers) while the upgrade options have more available tech toys in rearview camera systems, upgraded entertainment systems, and luxury upgrades to the interior geared toward passenger comfort.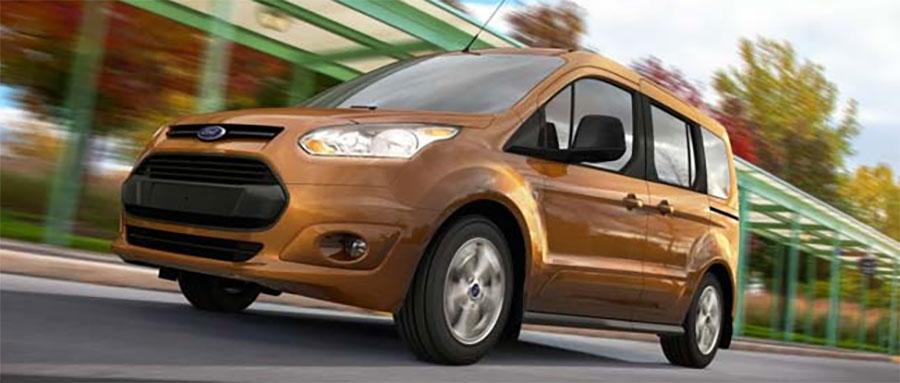 Transit Connect Titanium
The Titanium Wagon option weighs in as the passenger model extraordinaire featuring leather seats, power seats and mirrors, dual-zone climate control, for maximum in comfort for passengers. In addition to comfort there are multi-point USB, MP3 entertainment jacks for ease of technological connectivity and access.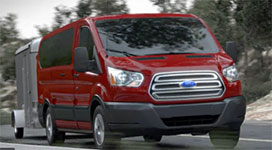 1.6L EcoBoost Engine
The Transit Connect comes with an available EcoBoost engine that offers an EPA 30 mpg highway, mileage unmatched by other vans of its class.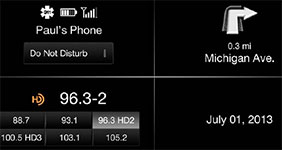 Sync
Ford's Sync system is a voice-activated control for Bluetooth and calling, as well as emergency connectivity services like 911 Assist.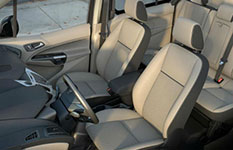 Cargo Space
The long wheelbase van has Best-in-class Cargo Space at 128.6 cu. ft.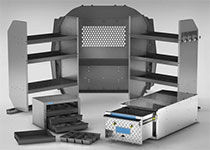 Seating Options
Ford offers seating from 2 to 7 passengers, and everything in between through customizable seating configurations to meet your cargo and people hauling needs.
Conclusion
For the Used 2014 Ford Transit Connect, customizability is the name of the game. Ford has made this vehicle in such a way that you can get it directly from the factory to suit your needs, whether it be cargo flexibility or passenger transport. Not only is it perfectly suited in the utility department, its gas-friendly nature makes it a smart choice.