2015 Ford Mustang vs Chevrolet Camaro

The 2015 Ford Mustang and the Chevrolet Camaro are two of the finest muscle cars ever made. Both vehicles offer strong appeal with their powerful engines and sleek, stylish exteriors. Shoppers can choose from a wide range of trim models for the level of convenience features that best suits their tastes. On the road, both the Mustang and the Camaro are quick and light on their feet. If you're having trouble deciding between the two, check out our side-by-side comparison.
2015 Ford Mustang vs Chevrolet Camaro
Power and Performance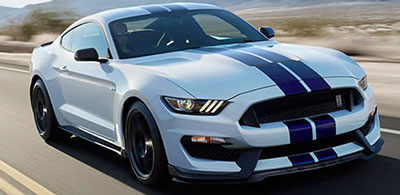 The newly redesigned 2015 Ford Mustang is the easy winner for power and performance. Shoppers can choose between six trim models, each containing one of three speedy engines. The standard 3.7-liter V6 engine makes an incredible 300 horsepower and 280 pound-feet of torque. The EcoBoost model is equipped with a turbocharged 2.3-liter four-cylinder engine with an even bigger output – 310 horses and 320 pound-feet of torque. Combined with manual transmission, drivers can expect to see 22 city/31 highway mpg from this engine. An automatic changes those numbers slightly to 21/32 mpg. Drivers with a need for speed will want the Mustang GT. Its 5.0-liter V8 engine delivers maximum thrust with 435 horses and 400 pound-feet of torque. All Mustang powertrains were designed with handling in mind. These redesigned models also come with independent rear suspension to create an incredibly refined ride.
The Chevy Camaro isn't far behind when it comes to power. The entry-level engine is a 3.6-liter V6 that makes 323 horses and 278 pound-feet of torque. The top-trim ZL1 comes with a supercharged 6.2-liter V8 that produces an amazing 580 horses and 556 pound-feet of torque.
Comfort and Style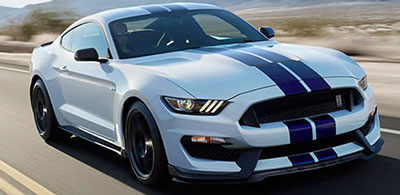 The 2015 Ford Mustang is our pick for passenger comfort. A new tilt-and-telescoping steering wheel lets drivers find the perfect position behind the wheel. High-quality materials enhance comfort on long trips. The Mustang also has plenty of interior style. Its dual-cow-style dash is a throwback to old school models. Higher trim models add luxury features like heated and ventilated seats. Coupe models offer a generous 13.5 cubic feet of cargo space. The convertible has 11.4 cubes.
With the Camaro, shoppers can also expect some vintage interior style combined with sleek modern features. The front seats are both supportive and comfortable. Hardtop models offer 11.3 cubic feet of cargo space. In the convertibles, there's 10.2 cubic feet of maximum space.
Features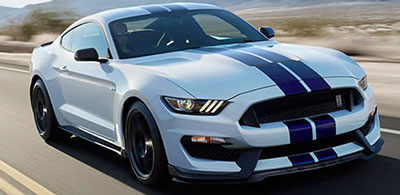 A high-tech list of standard features gives the 2015 Ford Mustang the edge in this category. The Mustang V6 is equipped with the voice-activated Sync system, which lets drivers browse infotainment apps without looking away from traffic. Keyless ignition and entry saves time in the parking lot. A rearview camera helps drivers back up as safely as possible.
The Camaro is a close second when it comes to comfort and convenience. It offers time-saving features like keyless entry and automatic headlights. The standard OnStar system comes with an in-car Wi-Fi connection so passengers can stay connected on the go.
Safety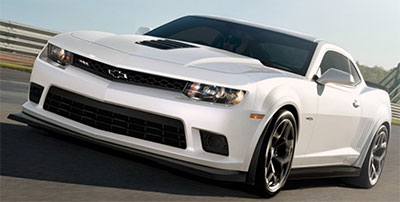 We like the 2015 Chevrolet Camaro's impressive crash test scores and wide range of high-tech safety features. In government crash tests, the Camaro scored a perfect five stars for overall protection. It comes standard with OnStar telematics, which includes features to protect drivers from unexpected situations, including remote door unlocking and turn-by-turn navigation.
The Mustang competes extremely well in this category. Its standard rearview camera helps drivers reverse safely. Ford's MyKey technology lets buyers set speed restrictions for teenage drivers and valets. Manual transmission models are automatically equipped with hill-start assist so they won't roll backward at stops. On top trim models, shoppers can add high-tech safety systems like blind spot and cross traffic warning systems.
Learn More about the Ford Mustang

Although both muscle cars have much to recommend them, the 2015 Ford Mustang comes out on top. Its safety features work to keep passengers protected. On the road, each one of its engines delivers a smooth, powerful performance. Inside, passengers can count on supportive seating and a wide range of convenience features.