Used 2015 Ford Super Duty

The Used 2015 Ford Super Duty truck is a no-nonsense workhorse with an amenity ridden interior and offering the pinnacle in rugged towing and horsepower-or in other words, an ideal truck for serious work to be done. The Used 2015 Super Duty has a best-in-class towing record of 31,200 pounds. It can handle anything you throw at it.
Used 2015 Ford Super Duty
Ford has a long history of producing trucks with that hold up to extensive, hard use while featuring rugged style, lots of power, and workmanlike functionality. It comes as no surprise, then, that the Used 2015 lineup of Super Duty's offers all of the above in spades. These well-crafted members of the working world have kept the well-known chrome heavy front finishes and strong lines and have been complemented with extensive upgrades to the engine and other functional parts.
The Used 2015 Super Duty features all of Ford's most up-to-date tech and toys. Some of these upgrades include a touch screen navigation options and Bluetooth connectivity to easily use your hands-free devices and manage car functions safely while driving. Keeping with Ford's dedication to safety the Super Duty line comes with 360 degree cameras for the best backing up and navigating possible.
The Super Duty class has been issued a host of awards, including Best-in-Class 440 horsepower at 860 lb.-ft. of torque, Best-in-Class 31,200 lbs. max towing, and Best-in-Class fuel economy. When it comes to massively powerful trucks, Ford has long had a handle on all the critical elements. The performance upgrades make the Used 2015 lineup of Super Duty's fully functional, everyday trucks that are easier on the wallet, and tough as ever on the road.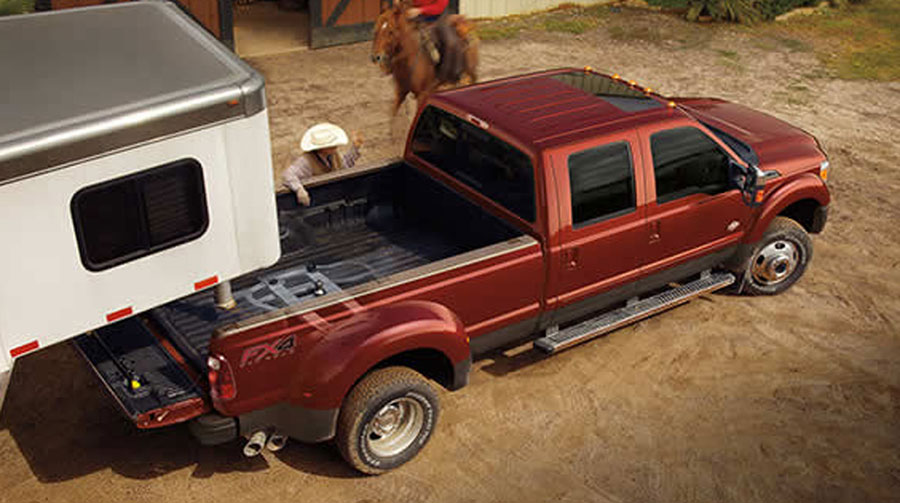 Super Duty King Ranch
Ford offers the luxury King Ranch model. This twist on the Super Duty was inspired by America's rich ranching history and as such features leather trim, hand-picked wood grain, and a Caribou two-tone paint treatment. From top to bottom the King Ranch is designed to look and feel the part of a cowboy's modernday workhorse. In addition to styling upgrades the King Ranch comes with upgrade package options including engines and transmissions, and suspensions to fit your desired need.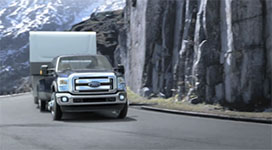 6 Speed TorqShift Transmission
Ford added a torque converter to their patented six-speed automatic which automatically transfers power to the wheels that need it most.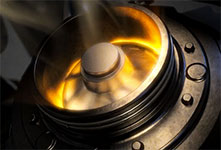 6.7 L Powerstone V8
The 6.7 Liter Powerstone V8 features 440 horsepower at 860 ft-lb torque, 31,200 lbs towing, and best in class fuel economy.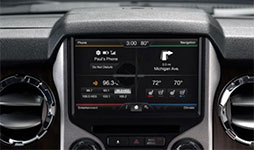 SYNC
SYNC technology keeps you connected to the world and your eyes on the road.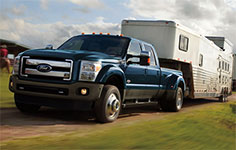 Best-in-class Maximum Towing
Best-in-Class Maximum towing at 31,200 lbs max.