Used 2015 FORD TAURUS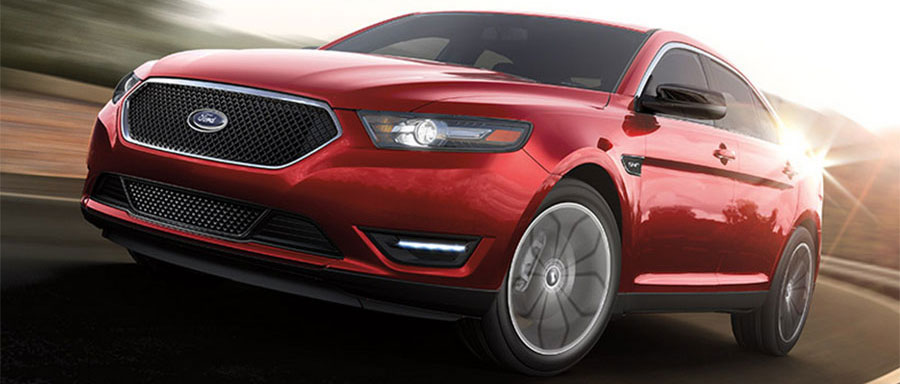 The Used 2015 Ford Taurus is a powerful full-sized sedan featuring Best-In-Class Fuel Economy. With a sleek new body, a luxurious interior, and all of Ford's technological and safety innovation in tow, the 2015 Taurus is an eye-catching sedan that stands at the top of its class.
Used 2015 Ford Taurus
The Used 2015 Ford Taurus builds upon a solid legacy by upgrading to a sleeker body with carefully crafted lines, a more powerful engine, offering impressive mileage, and a wide variety of interior standards and available upgrades to be customizable to your needs.
The Taurus sports Best-In-Class fuel efficiency courtesy of a 2.0 Liter EcoBoost engine which puts the mileage at a solid 22 city and 32 highway. The Taurus offers an impressive base horsepower of 288 with a 6-speed automatic transmission which is as lively as the car. The Taurus features impeccable control and responsiveness on its own. Ford implemented innovative compensation systems in place to adjust automatically adjust to changing circumstances to help you get the most out of your driving.
Beyond motor performance, the Taurus is as luxurious and comfortable as ever, while featuring the latest and greatest in Ford technology. The Taurus comes with MyFord Touch, a touchscreen entertainment management and navigation system, all-weather comfort via passenger compartment heating and cooling for seats and through dual-climate control, as well as a host of preventative safety measures such as a rear-assist camera and cross-traffic lane notification for lane changes.
The Taurus comes in three trim levels: the SE, SEL, and Limited. One of the main focuses of the trim upgrades are in aesthetic stylings. Trims include improved materials like additional chrome, interior leather and wood, and selective coloring options sure to suit even the pickiest driver. In addition to the style aspects, the Taurus receives base model upgrades as well, including multiple engine options, dual climate control for the ultimate in passenger comfort, a Remote Start system so you never have to fumble for your keys, and many other technology upgrades.

Taurus Sho
The Ford Taurus Sho enjoys a 3.5 Liter EcoBoost V6, an upgrade in the horsepower category while keeping the with the impressive mileage. Keeping in line with the extra power the Sho also features sporty elements such as a rear spoiler, a 6-speed SelectShift automatic paddle shifting, Power-Adjustable memory pedals, chrome dual exhaustions, and interior trim upgrades. The addition of the package upgrades and aesthetic changes create a Taurus which looks and feels like it's ready for the race track.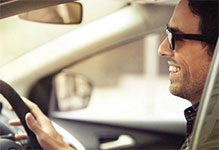 Sync
Voice-activated technology that manages hands-free calling and voice control of entertainment and apps readily and safely available.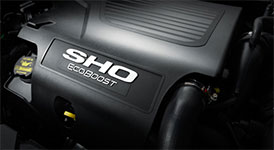 EcoBoost Engine
Optional 3.5L EcoBoost® V6 engine fuel efficiency with V8-like power.
Torque Vectoring and Curve Control
These two systems automatically transfer torque to the wheels with the most grip and automatically adjusts speed if cornering too quickly for the vehicle's balance.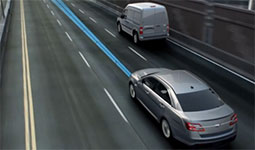 Collision Warning
The Taurus sensors detect traffic slowing in front of your vehicle, gives warning, and will apply the brake to slow you if you're not already.
Conclusion
Given the comprehensive list of accoutrements the Taurus has to offer, it's easy to see why this sedan is class-leading. With an elegant and refined interior, a sporty and sleek exterior, and the performance to match a sports car, the Used 2015 Ford Taurus an easy and smart choice.