2016 Ford Super Duty F250 vs Silverado 2500

The 2016 Ford Super Duty F-250 and the Chevrolet Silverado 2500HD are two of the most powerful heavy-duty pickup trucks on the road today. Both tow and haul considerable loads with ease. Inside, their cabins are stylish and refined. Before you decide which truck is your best option, check out our side-by-side guide.
2016 Ford Super Duty F-250 vs Silverado 2500
Towing and Hauling Power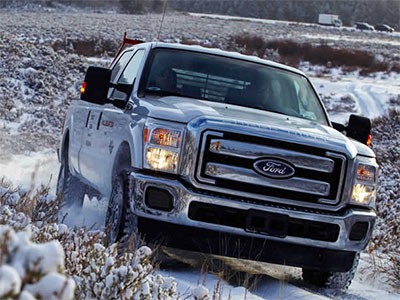 When it comes to hauling heavy loads, the 2016 Ford Super Duty F-250 has the edge. Choose between a gasoline and diesel engine for the capabilities that suit your individual needs. Maximize performance with the turbocharged 6.7-liter diesel V8 engine, which produces 385 horsepower and 405 pound-feet of torque. Use it to haul up to 4,130 pounds and tow up to 16,600 pounds.
The Chevrolet Silverado 2500HD also offers two impressive engine options. The base 6.0-liter V8 engine can be paired with a continuously variable transmission to enhance fuel mileage. The turbo-diesel, 6.6-liter V8 engine makes 397 horses and 765 pound-feet of torque for max hauling capabilities of 3,760 pounds and tow ratings of 17,900 pounds.
Modern Comfort and Convenience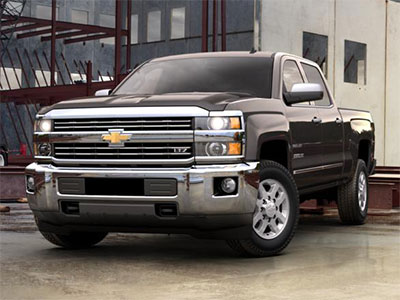 The Chevrolet Silverado 2500HD cabin is our pick for passenger comfort and convenience. We like its tech lineup and supportive, comfortable seating. The OnStar system comes with a Wi-Fi hotspot, so road trips are always entertaining. The MyLink infotainment interface is easy to use and provides smartphone integration for hands-free calls.
With a wealth of infotainment features and spacious seating, the 2016 Ford Super Duty F-250 proved tough to beat. Voice-command technology lets you access infotainment options without looking away from traffic. Connect devices to the F-250 with the handy USB ports. The navigation system makes getting lost a thing of the past.
Driving Dynamics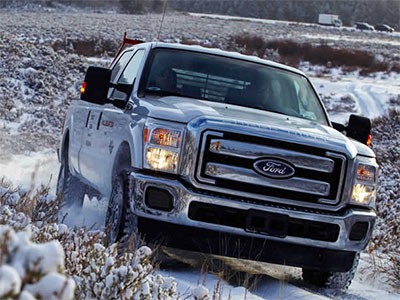 From behind the wheel, the 2016 Ford Super Duty F-250 feels confident and composed. Highway rides are smooth serene, making the F-250 a great option for road trips. Both engine options make short work of heavy trailers and payloads.
The Chevrolet Silverado 2500HD competes well in this category, delivering a quiet, comfortable performance. With heavy loads in tow, this truck remains perfectly stable and composed. The cruise control system impresses with its ability to hold target speeds, even as you coast down steep hills.
Passenger Safety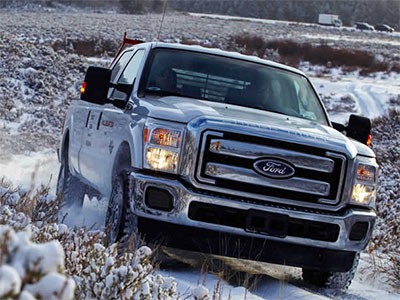 Passenger protection is a major priority for the 2016 Ford Super Duty F-250. When you're transporting heavy loads, the hill-start assist feature keeps you from rolling backward at stops. The integrated trailer brake controller gives you excellent authority over sizeable trailers.
The Chevrolet Silverado 2500HD is close behind, offering an impressive range of safety features. The OnStar system protects passengers with features like automatic crash notification. The rearview camera and park assist systems help you navigate cramped parking lots.
Learn More about the Ford Super Duty F-250

Both the 2016 Ford Super Duty F-250 and the Chevrolet Silverado 2500HD are heavy-duty trucks offer striking power and refined comfort, but we like the Ford Super Duty overall. In addition to massive towing and hauling capabilities, the F-250 feels smooth and composed on the road. Safety features improve passenger protection and driver peace of mind. Inside, you'll enjoy incredible comfort and modern tech features. Come in and test drive the Ford Super Duty today!