2017 Ford Econoline Commercial Cutaway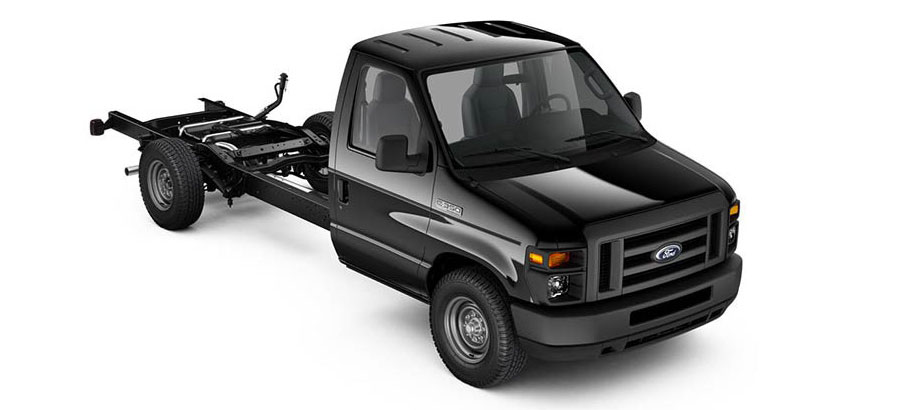 The Ford family offers some fantastic and incredibly diverse trucks and vans, but sometimes users need something that's perhaps even more tailored to their very specific requirements than you can find with a Transit or an F-Series. One great solution for those needs is the 2017 Ford Econoline Commercial Cutaway.
2017 Ford Econoline Commercial Cutaway
Design and Style
2017 Ford Econoline Commercial Cutaway trucks are based on the F-Series Super Duty, which means they're equipped with heavier components than complete vehicle offerings such as the Transit. The Econoline Commercial Cutaway as its designed is somewhat incomplete until it goes to second stage manufacturers for very specific equipment to be added, customizing the perfect vehicle for a very specific purpose. An Econoline Cutaway could, therefore, become anything from a small truck to an RV, a school bus, an ambulance, or just about anything else you can imagine.
Models
Three different models create the 2017 Econoline Cutaway family, which starts with the E-350 SRW and then goes to the midrange E-350 DRW and finally the E-450 DRW. Unlike a retail vehicle, there are no different trim levels to choose from with the Econoline Cutaway. What you have instead is a long list of available packages to tailor the vehicle to your particular need. The optional packages include the CNG/Propane Gaseous Engine Prep Package, the Reduced Frontal Area Package, an Interior Upgrade Package, and Mid- and High-Series Exterior Upgrade Packages, but with 18 in all you're sure to find what you need for your business. All three models come with the same 6.8-liter EFI Triton V-10 engine. A 6.2-liter SFI V-8 FFV is a more fuel-efficient option that's now available, but all versions of the truck utilize the same six-speed TorqShift transmission.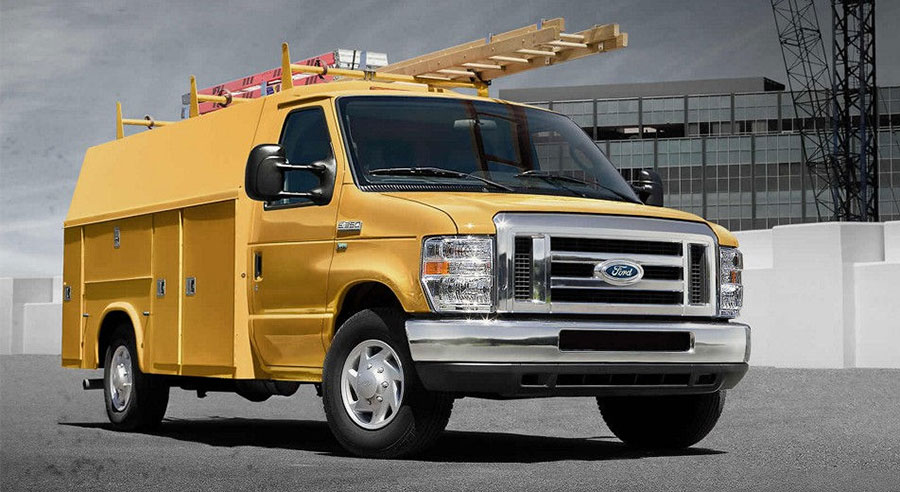 Econoline Commercial Cutaway Features
Unlike even Super Duty pickups, Econoline Cutaways are almost exclusively commercial work vehicles, but that doesn't mean they don't have the features that you might want. These trucks help users work efficiently, productively, and profitably with practical features such as the Slimline engine cover console for convenient access to travel items, and an available 110-volt AC outlet for an accessory that requires a plug or for a tool needing recharging. More advanced features such as the Electronic Message Center offering hands-free calling, automatic phone book download, voice-activated music commands, and Bluetooth streaming and connectivity. Commercial-only Ford Telematics are designed to provide complete visibility of vehicle operations for fleet operators.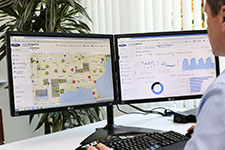 Ford Telematics
Factory orderable secure web-based application helps track fleet data such as diagnostics and driver behavior.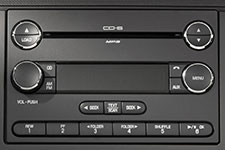 Sync Voice Activation
Keeps drivers in touch with colleague and customers while keeping eyes firmly on the road.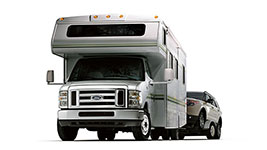 Dual Rear Wheels
Get additional performance when handling heavier loads.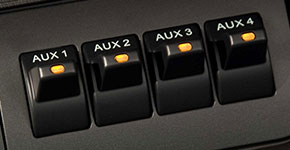 Upfitter Switches
Factory-installed and integrated switches in the instrument panel are customized to each buyer's needs.
Conclusion
The only things that can limit what you can do with a 2017 Ford Econoline Commercial Cutaway are your imagination and your budget. Build one to be a bus or a cargo truck, a fire truck, an ambulance, a mobile shop, or just about anything else you can dream up. With a maximum payload of 8,988 pounds and maximum tow capacity of 22,000 pounds, there's an awful lot you can achieve with an Econoline Cutaway.