2017 Ford Explorer vs Toyota Highlander

The 2017 Ford Explorer and the Toyota Highlander are two of the most coveted mid-size crossover SUVs on the road. Both are big on family-friendly passenger space, modern infotainment options, and rugged performance. Before you decide which model is right for you, check out our four-category comparison guide.
2017 Ford Explorer vs Toyota Highlander
Cabin Space & Comfort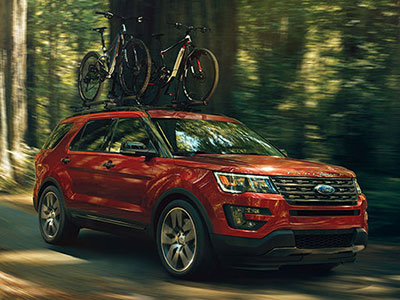 If you're shopping for seriously family-friendly space, the 2017 Ford Explorer is an excellent choice. Unlike many competitors, it offers three rows of passenger space. The Explorer also delivers substantial comfort and luxuries, like heated and ventilated front seats.
The Toyota Highlander follows close behind, with three rows of its own. As in the Explorer, you can opt for second-row captain's chairs to enhance rear-seat legroom. While the Highlander doesn't offer quite as much cargo space as the Explorer, it maintains enough space for your sporting goods and shopping bags.
Convenience Features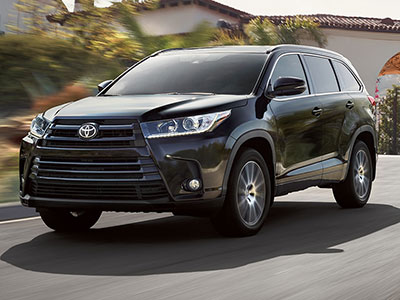 Here we took note of the Toyota Highlander. In terms of infotainment, its central touchscreen is intuitive and easy to use. Bluetooth wireless connectivity makes streaming music from devices a snap. The household-style power outlet lets you charge your laptop on the run.
Of course, the 2017 Ford Explorer has a few new tricks up its sleeve. One of those is the new Sync 3 infotainment system, which supplies the next-generation smartphone integration features you crave. Voice-activated controls mean you can alter infotainment settings with your eyes on the road and your hands on the wheel.
Safety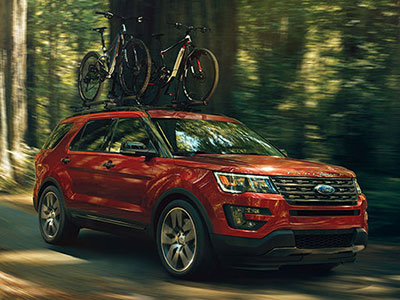 In terms of passenger protection, the Ford Explorer really shines. In government crash tests, it earned a perfect five-star rating for overall protection. It's also stocked with innovative features to help you maintain high standards in safety. The forward collision warning system, for example, can prime the brakes to help you come to a quick stop.
The Toyota Highlander also impresses with its stellar crash-test scores. It, too, employs high-tech driver aids that scan your surroundings and alert you to potential problems. These include lane departure warning, which helps you stay in between the proper lines.
Fuel Economy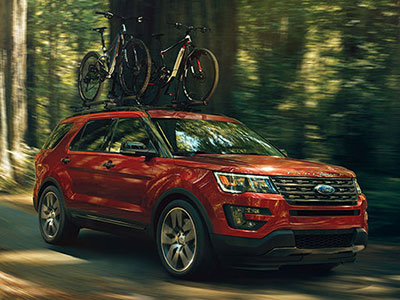 This race was almost too close to call, but the 2017 Ford Explorer has the edge. Choose from three sporty powertrains for the performance you crave. On the road, the Explorer earns up to 19 city/27 highway mpg, supplying the perfect balance of speed and fuel economy.
When it comes to power, the Toyota Highlander can't quite match the Explorer. It does aim to help you save money at the pump, however, earning up to 20/25 mpg. As with the Explorer, you can add all-wheel drive to enhance traction in stormy weather.
Learn More about the Ford Explorer

Both of these mid-size crossovers have their high points, but the 2017 Ford Explorer comes out on top. You'll love its rich interior comfort and modern infotainment features. On road trips, there's plenty of space for everyone to spread out and enjoy a smooth, quiet ride. Advanced safety gear means serious passenger protection. On the road, the Explorer is quick and composed. Its towing capabilities give you the ability to haul your favorite toys into the great outdoors. Take the Explorer for a test drive today!