2017 Ford F-150 vs Ram 1500

The 2017 Ford F-150 and the Dodge Ram 1500 are two of the most impressive full-size trucks on America's highways. They supply substantial towing and hauling capabilities, world-class cabin comfort, and a wide range of body configuration options. Before you choose the truck that's right for you, check out our side-by-side comparison guide.
2017 Ford F-150 vs Ram 1500
Power & Performance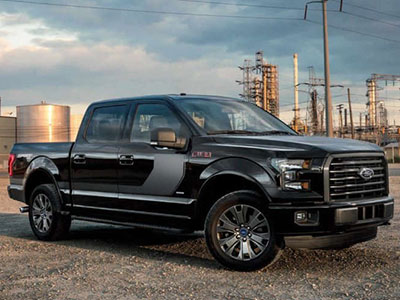 If you're in the market for stunning performance and a capable ride, look no further than the 2017 Ford F-150. Choose from a range of engine options, the most powerful of which is a turbocharged V6 that churns out 375 horsepower and 470 pound-feet of torque. Use your F-150 to tow up to 12,200 pounds.
The Dodge Ram 1500 was also designed for maximum performance. With its V8 engine, you'll see 395 horses and 410 pound-feet of torque. Depending on configuration, you can use this engine to tow up to 10,640 pounds.
Interior Design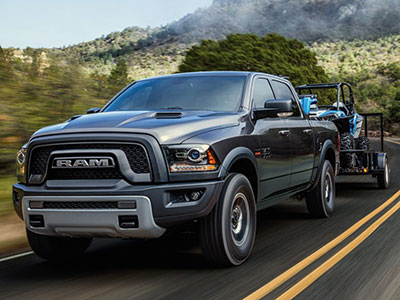 Inside, the Dodge Ram 1500 is classy and comfortable. Choose between three cabin options – regular, extended, and crew – for the passenger accommodations you require. In addition to generous legroom, you'll appreciate the Ram's high-end style and luxury features, including leather upholstery.
As usual, the 2017 Ford F-150 was a tough competitor. It offers the same three cabin options, all of which supply the long-term support you need during your daily commute. The F-150 can also be had with a wide range of luxuries. We like the ventilated front seats, which ward off summer heat, and the deployable running boards, which make ingress and egress simple.
Modern Technology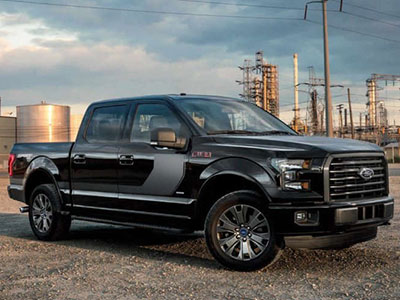 Once again, the 2017 Ford F-150 is our first choice. The new Sync 3 infotainment system supplies all the latest in smartphone integration, including hands-free calling and music-streaming capabilities. Turn-by-turn navigation gets you wherever you need to be. The F-150's household-style power outlet means you can always charge power tools, even from remote job sites.
Of course, the Dodge Ram 1500 offers a few high-tech wonders of its own. The Uconnect infotainment system is widely known as one of the most easy-to-use models out there. Wi-Fi hotspot capability comes in handy if you're far from home and require a mobile Internet connection.
Safety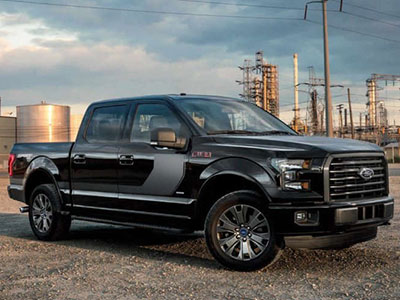 In terms of passenger protection, the 2017 Ford F-150 is one of a kind. It earned a perfect-five star rating in every single government crash test. It's also stocked with innovative features that help you get through the day without a hitch. With the new Pro Trailer Backup Assist technology, guiding trailers into tight spots is a snap. If it senses trouble, the forward collision warning system primes the brakes for maximum stopping power.
The Dodge Ram 1500 also strives to provide high standards in safety. In government crash tests, it earned four out of five stars for overall protection. Use the rearview camera to spot any obstacles in your path. The fully integrated trailer-brake controller gives you authority over heavy loads.
Learn More about the Ford F-150

These trucks are both known for their rugged capabilities, but the 2017 Ford F-150 really stands apart from the competition. Its aluminum-alloy body means enhanced hauling capabilities, on-road handling, and fuel economy. In addition to top-notch performance, the F-150 treats you to rich interior comfort. You'll also love the high-end infotainment features, including the Sync 3 infotainment system, which are designed to keep you connected from anywhere. On the road, the F-150's superb crash-tests scores will put your mind at ease. Take the F-150 out for a test drive today!