2017 Ford Focus vs Hyundai Elantra

The 2017 Ford Focus and the Hyundai Elantra are two of the most impressive compact cars on the road today. Both provide roomy passenger comfort, high-tech features, and world-class safety. Choose between sedan and hatchback models for the style you prefer. If you're left wondering which model is right for you, check out our comparison guide.
2017 Ford Focus vs Hyundai Elantra
Interior Comfort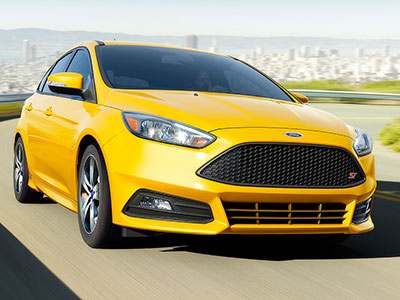 In terms of cabin comfort and style, the 2017 Ford Focus leaves the competition behind. It may be classified as a compact vehicle, but the Focus is never short on head- and legroom. Throughout the cabin, you'll find high-quality materials and even modern luxuries, like handsome leather upholstery.
The Hyundai Elantra is known for its quiet ride and comfortable front seats. During your daily commute, you'll enjoy high levels of support. Cabin design is attractive and modern, and important controls are within easy reach of the driver seat.
Fuel Economy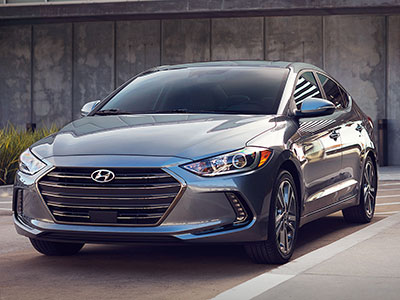 Here the Hyundai Elantra has a slight edge. Depending on which engine you select, the Elantra can deliver up to 32 city/40 highway mpg. It's designed to save you plenty of money at the pump. However, it's not quite as speedy as the Focus.
When you choose the 2017 Ford Focus, you'll enjoy a smooth blend of speed and fuel-efficiency. The Focus earns up to 30/40 mpg, which means it's not far behind the Elantra. It's never short on power, making it easy to merge onto highways and pass slower vehicles.
Tech & Convenience Features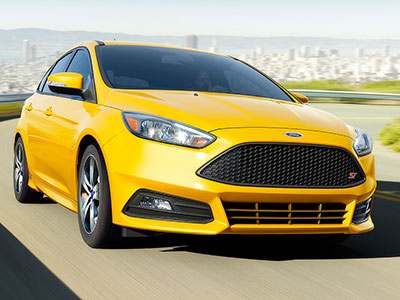 In terms of infotainment, the 2017 Ford Focus is tough to beat. Its Sync 3 infotainment system is the perfect road trip companion, because it supplies everything from turn-by-turn navigation to hands-free texting capabilities. Smartphone integration options make it easy to stay connected on the go.
The Elantra's 7-inch central touchscreen is highly responsive to user input, giving you quick access to the apps you seek. With Android Auto and Apple CarPlay, the Elantra provides seamless smartphone integration. Innovative features, like keyless ignition and entry, save you time in the long run.
Passenger Protection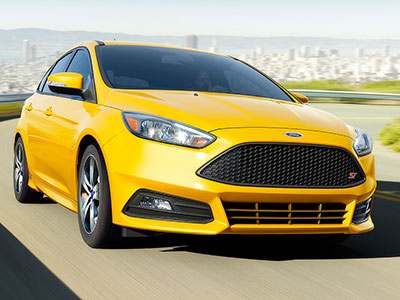 Here, the 2017 Ford Focus puts competitors to shame. In government crash tests, it earned a perfect five-star rating for overall protection. High-tech safety systems, including blind-spot monitoring, actively scan your surroundings and alert you to potential problems. The 911 Assist feature uses your smartphone to automatically contact emergency services after a collision.
Of course, the Elantra also aims to keep you protected. Technology, like lane departure warning, helps you avoid dangerous situations. Automatic high beams switch between high and low power whenever necessary, supplying the light you need on dark roads.
Learn More about the Ford Focus

Both of these compact cars provide plenty of modern comfort and impressive fuel economy, but the 2017 Ford Focus is our overall favorite. It's got everything you need for a comfortable, supportive ride. The cabin's tech features keep you connected on the go, offering everything from navigation to smartphone integration. On the road, the Focus is sporty and fuel-efficient. Advanced safety gear provides the passenger protection you crave. Take the Focus on a test drive today!