2017 Ford Fusion Energi vs Prius Three & Three Touring

It can be tough to choose between the 2017 Ford Fusion Energi, Toyota Prius Three, and Toyota Prius Three Touring, because all three models are excellent hybrid vehicles. They're known for their world-class fuel economy, cutting-edge safety, and rich interior comfort. Before you decide which model is right for you, check out our side-by-side comparison.
2017 Ford Fusion Energi vs Prius Three & Three Touring
Passenger Comfort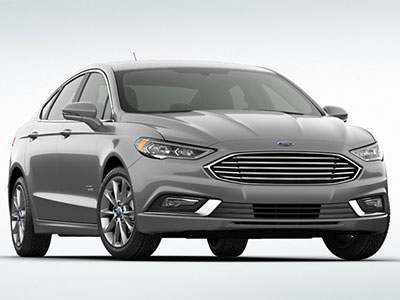 If you want a luxurious ride, choose the 2017 Ford Fusion Energi. All models provide handsome leather upholstery and sleek, modern cabin design. Heated power front seats keep you cozy during winter months.
The Prius Three and Prius Three Touring may not reach the same levels of comfort as the Fusion Energi, but they aim to please. Imitation-leather upholstery with contrasting blue stitching gives the cabin a sporty vibe. The Prius Three Touring can be had with a sunroof.
Power and Fuel Economy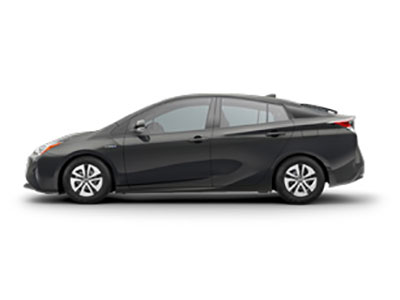 The Prius Three and Prius Three Touring provide world-class EPA ratings. Both models are rated for 54 city/50 highway mpg to help you save big at the pump. These models also provide swift acceleration and a smooth ride.
If you want a bit more power, check out the Fusion Energi. In addition to earning 40 city/36 highway mpg, the Fusion Energi gets you up to speed in a snap. The Fusion Energi can also travel up to 20 miles on electric power alone.
Safety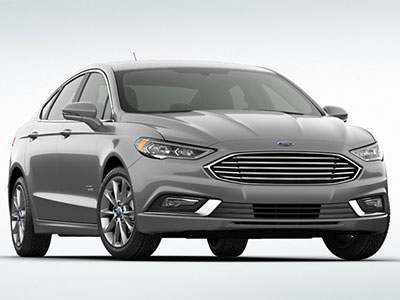 The Ford Fusion Energi is our top pick for safety. Its high-tech driver aids monitor your surroundings and alert you to nearby danger. The lane departure intervention system, for example, alerts you if you've strayed outside the lines. It can even intervene to keep you on the right track.
The Prius Three and Three Touring are tied for second place. These models come with a wide range of airbags, including full-length side curtain airbags, to protect passengers during a collision. The blind-spot monitoring system helps you switch lanes safely.
Tech Features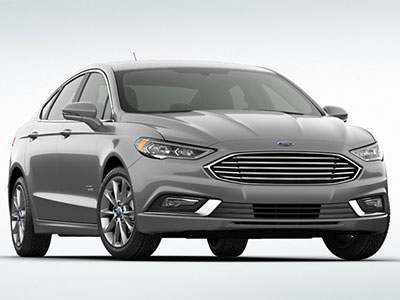 Here the Ford Fusion Energi comes out ahead. The Sync 3 infotainment center includes a responsive touchscreen and innovative voice control technology. Use it to make hands-free texts or stream music – all without looking away from traffic.
Both the Prius Three and Three Touring models follow close behind. Use the wireless charging pad to keep your smartphone ready for action. The Entune infotainment center keeps you connected with real-time traffic and weather updates.
Learn More about the Ford Fusion

All models are big on fuel economy, but the 2017 Ford Fusion Energi is our overall favorite. Inside, the Fusion Energi takes passenger luxury to the max, with features that include leather seats and dual-zone automatic climate control. The Fusion Energi also delivers an excellent array of high-tech features, including the Sync 3 infotainment system and safety aids like forward collision warning. The Fusion Energi provides both an all-electric range and hybrid power to help you save money at the pump. Take the Energi for a test drive today!