2017 Ford Mustang vs Chevrolet Camaro

The 2017 Ford Mustang and the Chevrolet Camaro are two of the sharpest muscle cars to ever hit the pavement. Both are icons of the American roadways, supplying sporty performance, speed, and style. If you're wondering which model is right for you, check out our comparison guide to learn more.
2017 Ford Mustang vs Chevrolet Camaro
Interior Style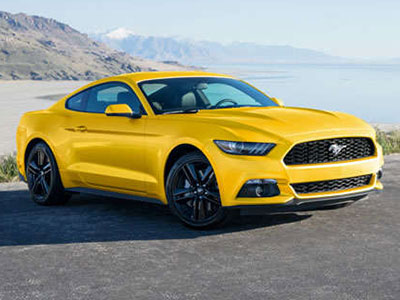 The modern 2017 Ford Mustang cabin offers a stylish blend of modern and retro flourishes. You'll find high-quality materials throughout the cabin. The tilt-and-telescoping steering wheel makes it easy to find the perfect driving position. Luxuries, like leather upholstery, take comfort to the next level.
In the Chevrolet Camaro, you'll also enjoy sporty style. The front seats keep you snug and supported during spirited rides. Materials quality isn't quite as fabulous as what you'll see in the Mustang, but you can opt for upscale features like heated seats to maximize passenger comfort.
Modern Technology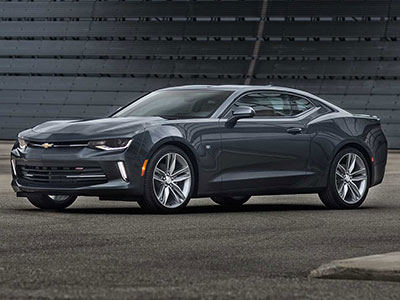 The Chevrolet Camaro is stocked with all the latest tech gear. Use the mobile Wi-Fi hotspot to surf the Web from anywhere. The central MyLink interface includes a responsive touchscreen and handy voice controls. Apple CarPlay and Android Auto connectivity supply seamless smartphone integration.
If you want to stay connected on the go, the 2017 Ford Mustang will certainly help you do just that. The new Sync 3 infotainment system is intuitive and highly responsive to user input. It also provides voice controls, so you can do things like send text messages without looking away from traffic.
Speed & Performance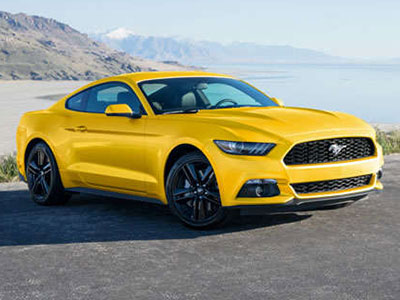 These days, muscle cars offer more powertrain options than ever before. The 2017 Ford Mustang leads the way in this department, supplying everything from a turbocharged four-cylinder that maximizes fuel economy to the all-out Mustang GT V8 engine. Whether you aim to enhance fuel economy or burn rubber, you'll enjoy sharp steering and sporty handling.
The Chevrolet Camaro also offers a range of engine options, all of which aim to get you up to speed in a snap. However, its turbocharged four-cylinder engine isn't quite as fuel-efficient as what you'll see with the Mustang. If you're shopping for traditional V8 power, however, the modern Camaro delivers in a big way.
Safety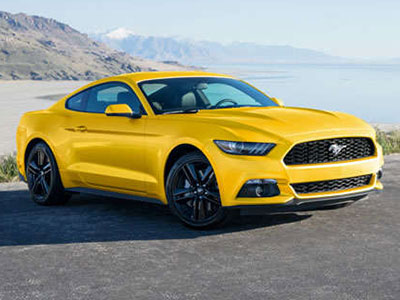 Here, the 2017 Ford Mustang is truly inspiring. In government crash tests, it earned a perfect five-star rating for overall protection. The Mustang's driver aids, including the blind-spot warning system, help you spot danger before it can become an issue. The rearview camera maximizes visibility as you pull out of unfamiliar drives.
The Chevrolet Camaro isn't far behind. The Insurance Institute for Highway Safety gave the Camaro its top score of "Good." High-tech gadgets, such as the lane departure warning system, help you stay on the right track.
Learn More about the Ford Mustang

Both muscle cars provide stunning style and a sporty performance, but the 2017 Ford Mustang wins this competition, hands down. Inside, it's more accommodating than ever, with a wealth of luxury features to ensure endless passenger comfort. The Mustang is also home to all the latest infotainment gear and smartphone integration options. With so many safety features, you can count on world-class protection. Last but not least, the Mustang supplies a range of powertrain options for the sporty performance you crave. Take the Mustang out for a test drive today!