2017 Ford Transit vs Mercedes-Benz Sprinter

The 2017 Ford Transit and the Mercedes-Benz Sprinter are two of the most prized commercial vans on the market. These models are known for their multiple configurations, cutting-edge safety, and modern comfort features. If you're wondering which van is right for your unique needs, check out our four-category comparison.
2017 Ford Transit vs Mercedes-Benz Sprinter
Passenger Comfort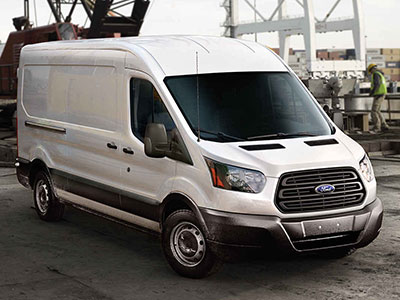 When you're shopping for a commercial passenger van, look no further than the 2017 Ford Transit Wagon. Thanks to its wide range of configurations, the Transit transports between eight and fifteen passengers, with elbowroom to spare. Moreover, the Transit supplies ample luxury, with features that include leather upholstery. Power-retractable running boards offer easy ingress and egress.
With its own range of configurations, the Mercedes-Benz Sprinter also strives to deliver the utmost in passenger comfort. No matter which cabin style you select, you can count on supportive seating and long-term comfort.
Safety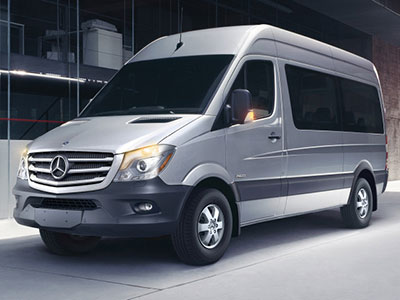 For safety, we like the Mercedes-Benz Sprinter. Its high-tech systems, including lane-keeping assist, monitor your surroundings for danger. Thanks to highbeam assist, you don't have to worry about switching from high beams to low beams – this technology does everything for you.
The 2017 Ford Transit proved difficult to beat, because it's stocked with its own safety innovations. The side wind stabilization technology, for example, helps you navigate gusty bridges without a hitch. You'll also love the rearview camera, which helps you spot any objects left in your path.
Utility & Tech Features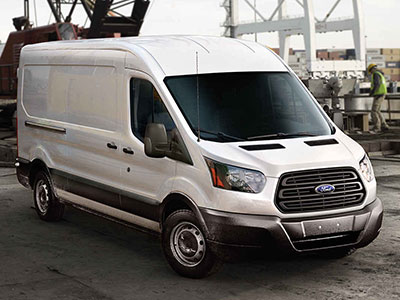 The 2017 Ford Transit's tech lineup can't be beat. With the Sync 3 infotainment interface, you'll feel worlds apart from the average work van. Seamless smartphone integration technology means easy hands-free calling and music streaming. What's more, the Ford Transit navigation system guides you through unfamiliar territory without issue.
Still, the Sprinter's central infotainment interface is easy enough to handle. Large buttons mean you can deal with it without having to look away from traffic. Use Bluetooth wireless connectivity to link your smartphone to the central system.
Power & Performance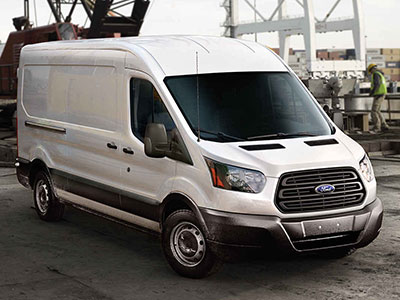 When you require potent power and performance, the 2017 Ford Transit is the commercial van for you. Depending on configuration, this model can tow up to 7,500 pounds – which means tackling major jobs is a snap. The Ford Transit also offers a turbocharged diesel engine, so you can combine power and modern fuel economy.
Of course, the Sprinter was also designed to ease you through your workday. Properly equipped, the Sprinter can tow max loads of 5,000 pounds. It, too, offers diesel engine options, which come in handy when you require serious torque.
Learn More about the Ford Transit

If you're shopping for an all-around excellent commercial van, there's no better option than the 2017 Ford Transit. This model has everything you could want – from rich passenger comfort to all-out towing performance. Moreover, it lets you tailor passenger accommodations and cargo proportions to suit your needs, thanks to its many configuration options. The Ford Transit isn't just the perfect pick for your business needs – it also doubles as an affordable family hauler. Take the Transit out for a test drive today!