2017 Ford Transit vs Ram Promaster
The 2017 Ford Transit and the Dodge Ram ProMaster are two of the best full-size commercial cargo vans on the highway. Both provide a range of configurations, substantial hauling capabilities, and world-class tech features. If you're trying to decide which model is right for your business, check out our comparison guide.
2017 Ford Transit vs Ram Promaster
Cargo Capacity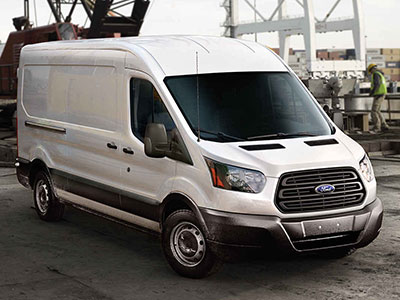 This competition was a close one, but the 2017 Ford Transit has the edge. Choose from a wide range of body configurations for the cargo space you require. With the low-roof, standard-wheelbase Transit, you can fill 246.7 cubic feet of cargo space with your company goods. Choose the long-wheelbase, extended-length model for 487.3 cubes.
The Dodge Ram ProMaster was also designed to haul heavy loads, but it's not as roomy as the Transit. Depending on configuration, it offers up to 463 cubic feet of cargo space. As with the Transit, the ProMaster offers a range of cargo organizing options.
Passenger Accommodations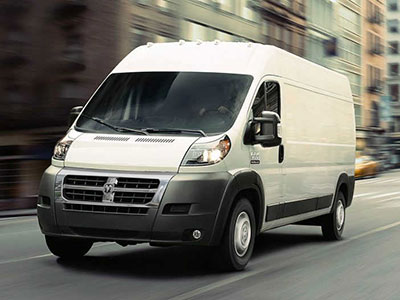 The Dodge Ram ProMaster impresses with its roomy, comfortable seating. Important controls are within easy reach of the driver seat. High-tech features, such as turn-by-turn navigation, help you get the job done.
Of course, the 2017 Ford Transit proved difficult to beat. It can be had with leather upholstery to maximize passenger comfort. The Sync 3 infotainment system provides cutting-edge smartphone integration features, keeping you connected.
Utility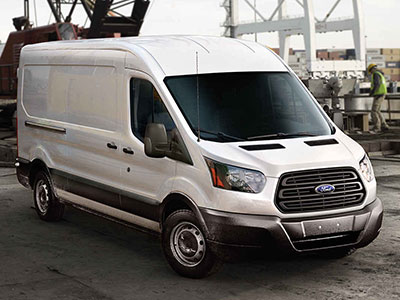 Here the Ford Transit really shines. With so many upfitting options at your disposal, it's easy to transform your model into a highly specialized vehicle. The Transit's LED cargo area lighting helps you get the job done, day or night.
The Dodge ProMaster isn't far behind, because it's stocked with features designed to make your workday simpler. Handy storage items, like the overhead shelf and under-seat storage tray, help you stow and organize your tools and valuables. Steering-wheel-mounted controls mean you can access infotainment features without looking away from the road.
Safety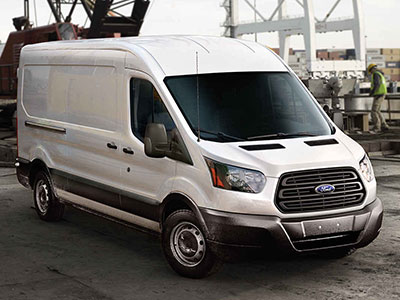 The Ford Transit offers a range of innovative safety features, making it our pick in this important category. The new Side Wind Stabilization feature helps you maintain authority as you travel over windy bridges. Lane departure warning lets you know if you've strayed outside the proper white lines.
Like the Transit, the Dodge Ram ProMaster includes a rearview camera, so you can spot any obstacles in your driveway before you back out. Side and side curtain airbags mitigate passenger injury during a collision. With rear parking sensors, it's easy to navigate parallel parking spaces.
Learn More about the Ford Transit
Both commercial cargo vans provide excellent business solutions, but the 2017 Ford Transit is by far our favorite. In addition to stellar cargo space, you can choose from a wide range of configurations to create the model that suits your company and your local environment. The Ford Transit is also home to all the latest in tech and safety gear, making it easy to maintain an entire fleet. Throughout your travels, the Transit treats you to roomy, supportive seating. Take the Transit for a test drive today!