2019 Ford Edge
2019 Ford Edge
Ford has refreshed the exterior and interior of the 2019 Ford Edge, as well as tweaked the engine to deliver a bit more horsepower. You'll also see a ton more active safety features. In this preview, we'll show you the ins and outs of what's new and what's different in the Ford Edge.
The 2019 Edge is Safer
Ford has outdone themselves in the safety department. It doesn't matter which Edge you buy or how much you spend or don't spend on options, every Ford Edge comes with automated emergency braking, forward-collision warning, blind-spot monitoring, lane-departure warning, lane-keeping assist, and automatic high-beams. That's part of the growing trend across many manufacturers to deck family vehicles with every conceivable safety feature. That's a big plus for drivers and their families.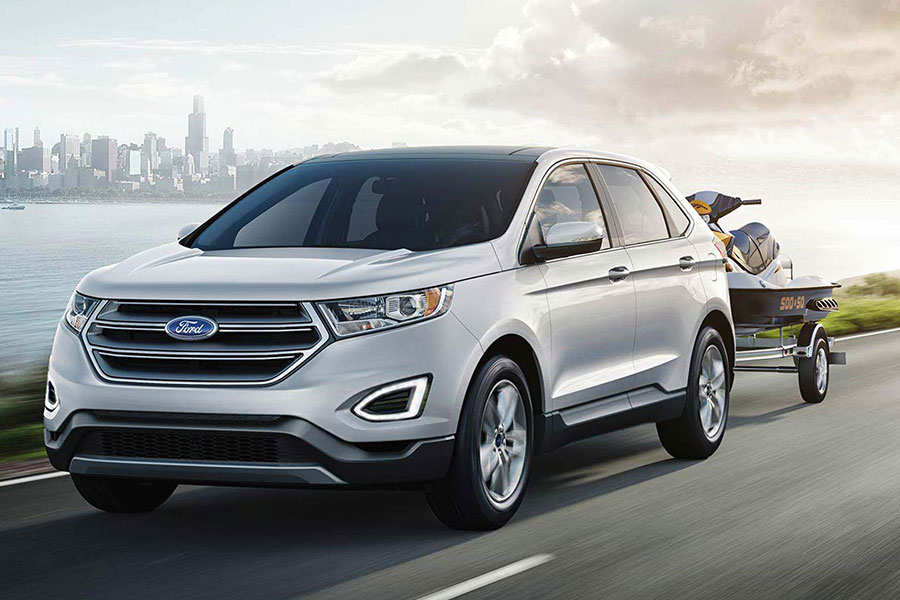 The 2019 Edge Has More Power
Ford has reduced the number of Edge engines to two. The mid-level option is gone. That's merely an indication that one or more engine types didn't sell well. We're left with the twin-turbocharged 2.7-liter EcoBoost V-6 only found on the upper-tier ST trim and the turbocharged inline-four EcoBoost engine, standard on the 2019 Ford Edge. But the standard engine has been tweaked. It now generates an extra 5 horsepower, bringing its output up to 250 horses. Not a big leap, but we'll take it. It's also delivering 275 lb-ft of torque, more than even the discontinued mid-level engine. Ford has promised the Edge will be more fuel-friendly but we're still waiting for official EPA estimates.
The 2019 Edge is…Edgier
Sporting a wider hexagonal grille, redesigned hood, and standard LED lights, the Ford Edge is coming into its own. The silhouette is largely the same, but small details keep popping out to us about the Edge. The headlights no longer touch the grille, making them stand out. There's a new intake opening in front, giving it a sportier mein. Inside, the center console features a new rotary-dial shifter, which feels simultaneously old and cutting-edge. Neo-retro.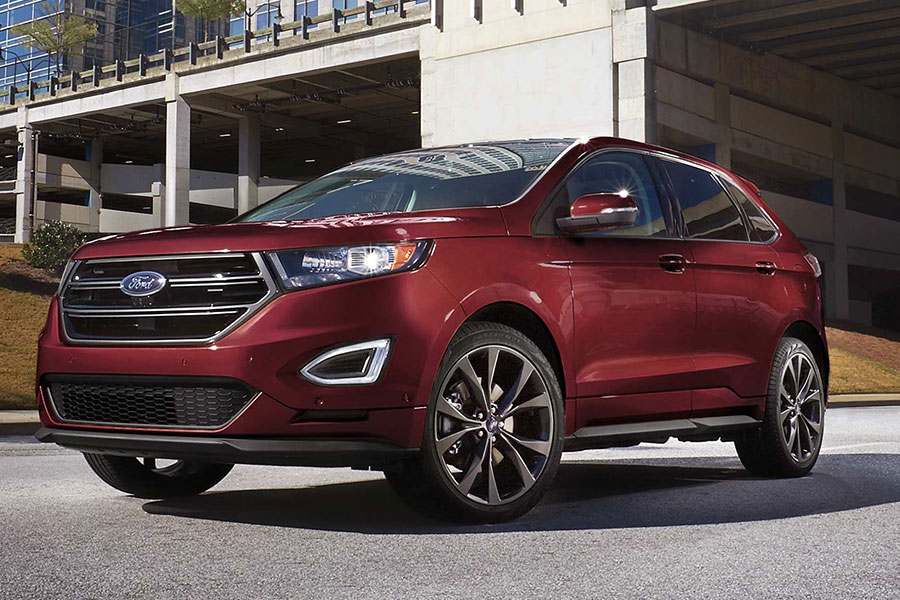 The 2019 Edge is Sportier
There might have been more likely candidates for a complete sporty overhaul, but the Ford Edge received the Official Ford Performance treatment, and the ST trim is the result. This sporty offering replaces the Sport trim, and features a 335-horsepower engine that produces 380 lb-ft of torque, active roll control, sport-tuned suspension, and bigger brakes. The Edge ST starts at $43,350, and tops out in the vicinity of $52,000 if you check all the boxes.
The 2019 Edge is Techier
If you like entertainment options, you'll be pleased with the 2019 Ford Edge. Its Sync infotainment system supports an app that Ford and Alexa collaborated on. You can issue commands to your car from your app and issue commands to your smart-home assistant from inside your car. You're also looking at a Wi-Fi hotspot that streams to up to ten devices. Better still, Wi-Fi comes standard on every Edge sold.
If you liked the Ford Edge, you're going to love it now. And if you didn't give the Edge a thought before 2019, this is the year to give it a good look-over.