2019 Ford Edge vs Chevrolet Blazer
2019 Ford Edge vs Chevrolet Blazer

Inventory
Ford and Chevy have a rivalry that may last until the end of time. Usually, people are thinking about pickups, but there are lots of lineups in other classes too, like the one between compact SUVs. We're talking about the 2019 Ford Edge and Chevy Blazer. Which of these two crossovers take the number-one spot? Read on to find out.
Passenger Room: 2019 Ford Edge
The Chevy Blazer and Ford Edge have almost exactly the same wheelbase length. But the Edge has evidently made better use of cabin space. Because in almost every measurement, the Edge has more room to seat you and your family. For example, there's an extra inch and a half of legroom for front-seat occupants when you compare the Edge to the Blazer. And there's an extra inch in the back seat as well. And even though the Blazer is wider overall, the Edge has more shoulder and hip room than its rival. How did Edge make such great use of the space? You'd have to ask a Ford engineer because it looks like automotive magic to us.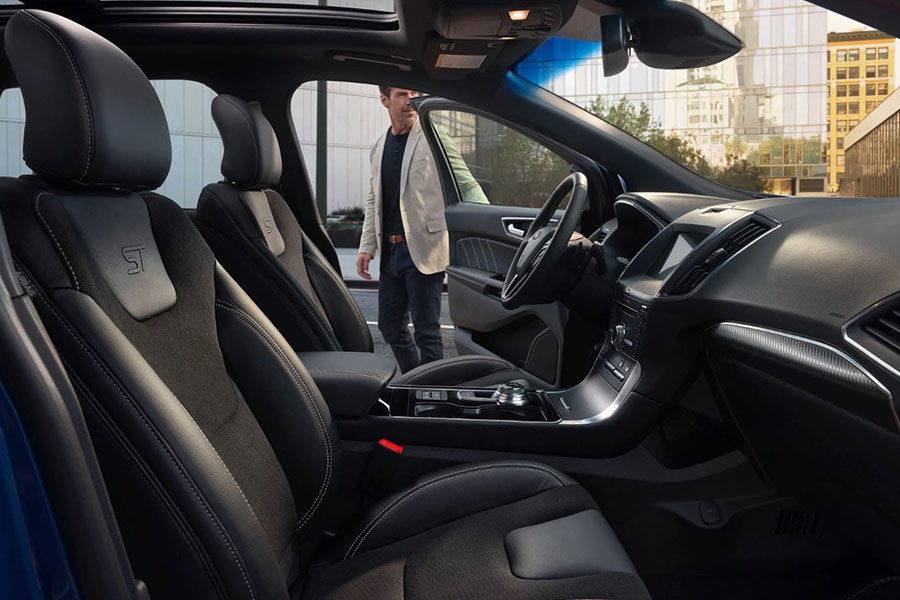 Cargo Room: 2019 Ford Edge
And if you think the Blazer made up for less passenger space by extending the cargo room, we're here to show you it's actually the Ford crossover with more storage space. It's not even close. The Edge offers 39.2 cubic feet compared to the Blazer's 30.5 cubes. Fold the back seat down and that advantage widens: 73.4 cubic feet for the Edge and 64.2 cubes for the Blazer. If you have people to haul or gear to get there, the Edge serves you better either way.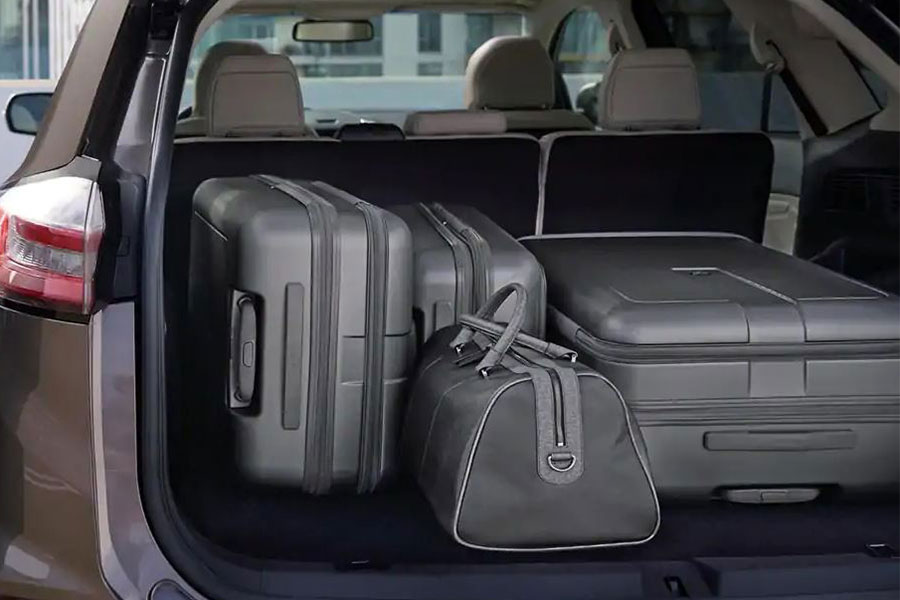 Fuel Economy: 2019 Ford Edge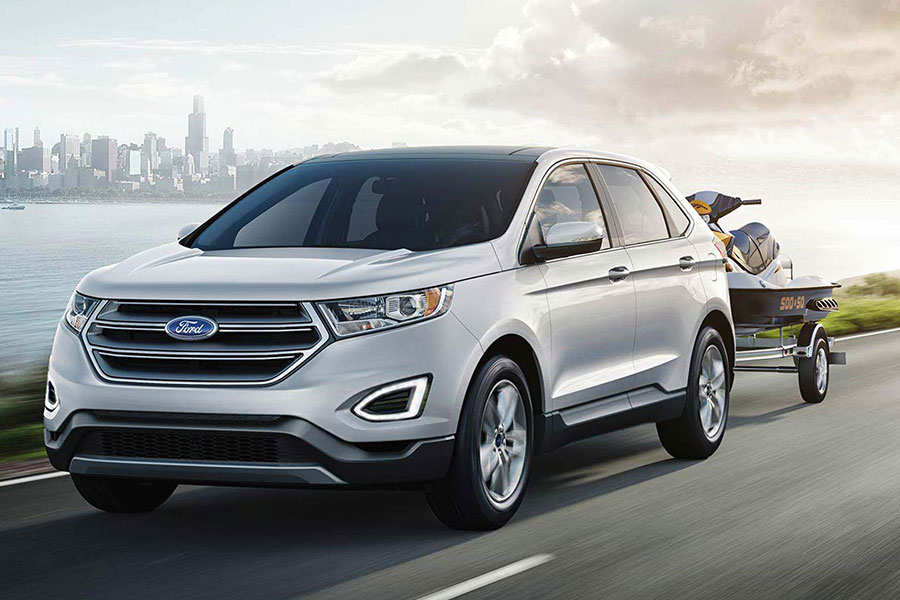 Upper Trims: 2019 Ford Edge
The 2019 Edge has a spacious, comfortable cabin and upper-trim standard features like a 12-speaker Bang & Olufsen sound system on the Titanium trim or turbocharged 2.7-liter V6 engine and standard all-wheel drive on the sporty ST trim.
Critics have rightfully pointed out that the 2019 Blazer, despite a full redesign, has a problem with its upper trims. The value just isn't there. Its cabin materials don't belong in an upper trim level, leading to a look that appears economy or downscale. That's not exactly what you expect when paying top dollar for extra quality. The upper trims are also lacking in features compared to the Ford Edge.