2019 Ford Edge vs Honda CR-V
2019 Ford Edge vs Honda CR-V
With their sporty crossover utility and kick-back interior space, the 2019 Ford Edge and Honda CR-V give each other a run for your money. But which crossover will prevail? Our comparison takes a close look at two of America's best-loved daily drivers.
Smooth-Riding, Spacious Comfort: 2019 Ford Edge
Ford's mid-size crossover is the total package: smooth, spacious, and gorgeous. The Edge's status in the mid-size segment is a big deal for families who crave extra elbowroom, which this crossover has in abundance. And, depending on how much you want to spend, the Edge's top trim models are downright luxurious, putting you up in perforated leather and simulated suede upholstery with a 12-speaker B&O premium audio system playing in the background.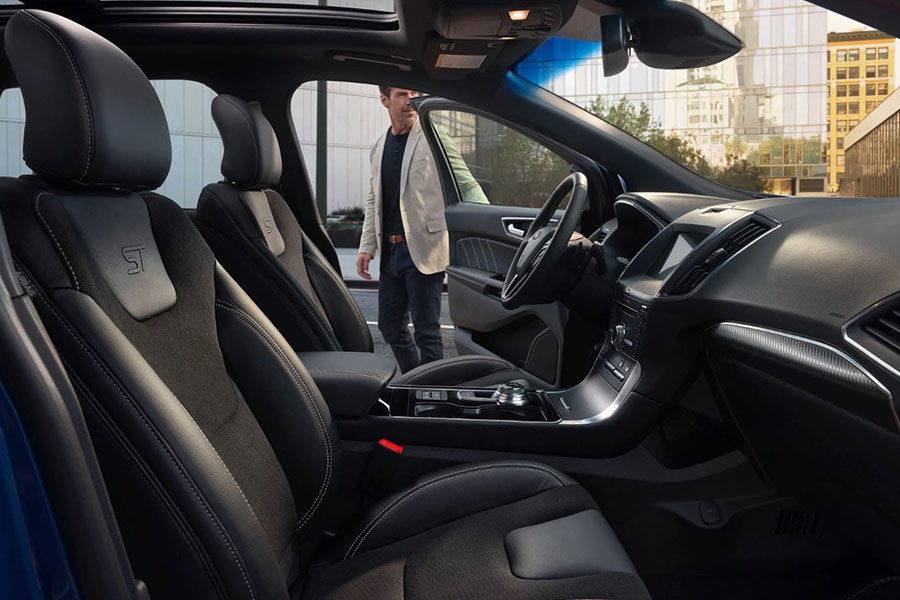 The Honda CR-V also puts you in the comfort zone. Like the Edge, the CR-V delivers a quiet ride, so you can converse freely with your favorite backseat passengers. The seats are spacious and supportive, which is always a plus on long trips. But, as a compact crossover, it's simply not as spacious as its rival. If you need the bigger cabin, you need the Edge.
Safety First: 2019 Ford Edge
Both of these crossovers put an emphasis on your protection, but the Edge is the only one to make high-tech driver aids standard equipment. What's a high-tech driver aid, you ask? Systems like forward collision mitigation and lane keeping assist don't just detect danger; they can actually act on your behalf, applying the brakes or steering you out of harm's way.
The good news for Honda buyers is that these high-tech driver aids are also available for the CR-V. The bad news is that they have to pay extra to get them. They're only offered on the mid-grade EX trim and up.
Best Fuel Mileage: 2019 Honda CR-V
The CR-V is technically a compact crossover, so this Honda almost can't help but beat the midsize Edge in this category. With the upgraded turbocharged four-cylinder engine, the Honda CR-V earns EPA ratings of up to 28 city and 34 highway mpg.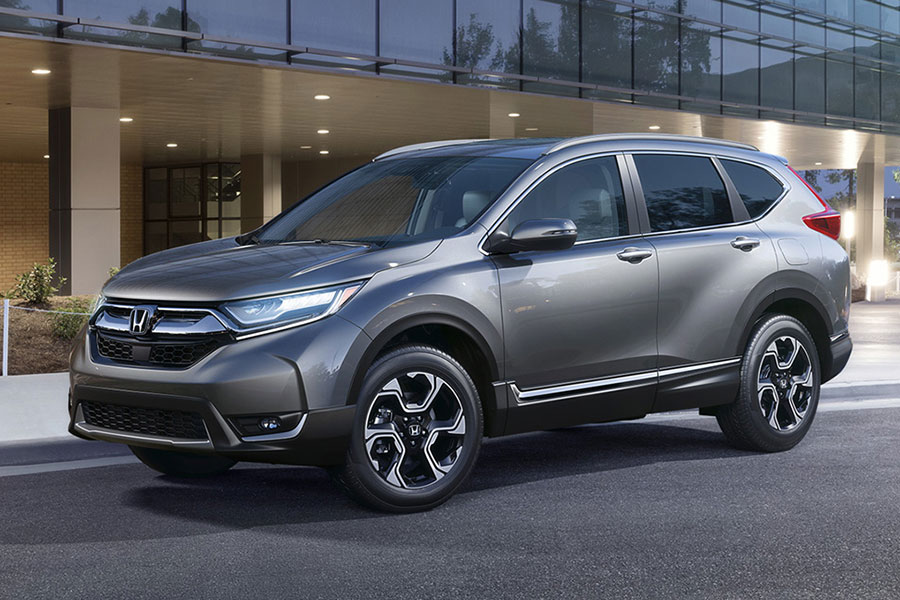 The 2019 Ford Edge is a bigger crossover with sportier engine options. However, the Edge still balances power with reasonable mileage, earning up to 22 city and 29 highway mpg.
Fun-Loving Performance: 2019 Ford Edge
If you're in the crossover game for a sporty ride, the Edge has what you're looking for and then some. Two engines are on offer: the standard turbo 2.0-liter EcoBoost four-cylinder and the twin-turbo 2.7-liter V6. The former was designed to balance fuel economy with performance, bringing you the line's top EPA ratings along with a generous dose of speed. And, if you're looking to blaze up and down the highway, the latter has the athletic output you need: 335 horses and 360 pound-feet of torque.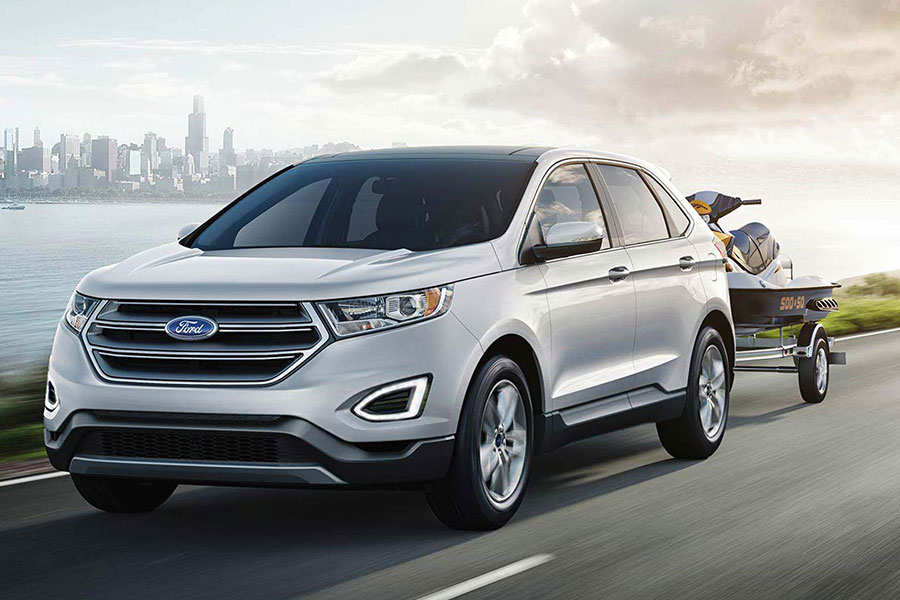 Neither of the Honda CR-V engines are quite as muscle-bound. The standard 2.4-liter four-cylinder engine chugs along just fine with 184 horses and 180 pound-feet of torque. This engine won't whiz by anyone in a blur, but it gets the job done. On the EX trim and up, you'll find a slightly more powerful engine, a turbocharged four-cylinder that's good for 190 horses and 179 pound-feet of torque.
The 2019 Ford Edge really beefs up your daily drive. It's fun to drive, but it's also spacious, stylish, and high-tech. If it were up to us, we'd take the Edge every time.