2019 Ford Edge vs Jeep Grand Cherokee
2019 Ford Edge vs Jeep Grand Cherokee

Inventory
In this article, we compare the 2019 Ford Edge with the Jeep Grand Cherokee. Let's tackle the elephant in the room before we move on to other topics. First of all, the Grand Cherokee is the better off-roader and is more performance-oriented. So if you regularly choose dirt trails over roads and highways, the choice is clear. For everyone else, keep reading. Because the Ford Edge makes a whole lot of sense for most people.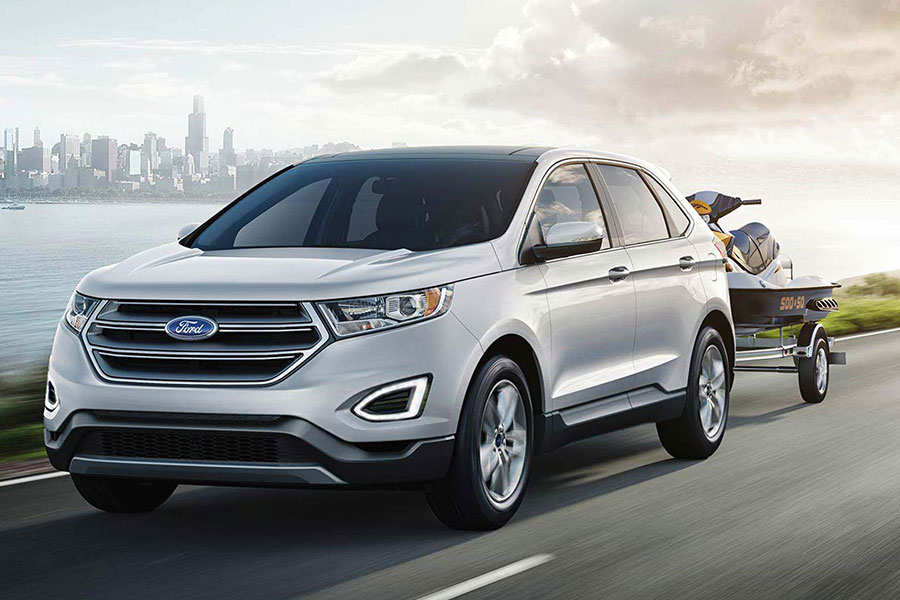 Fuel Economy: 2019 Ford Edge
All that off-roading goodness makes the Jeep Grand Cherokee very thirsty. So while the 2019 Ford Edge gets 22 city and 29 highway miles per gallon , the Jeep Grand Cherokee gets only 19 city and 26 highway mpg. And if you're hankering for the truly off-road worthy upper trims, the Grand Cherokee can get as thirsty as 11 city and 14 highway mpg with some of the V8 engines. You might need all that power in the mountains, but it's an absolute drain on your wallet in the city and on highways.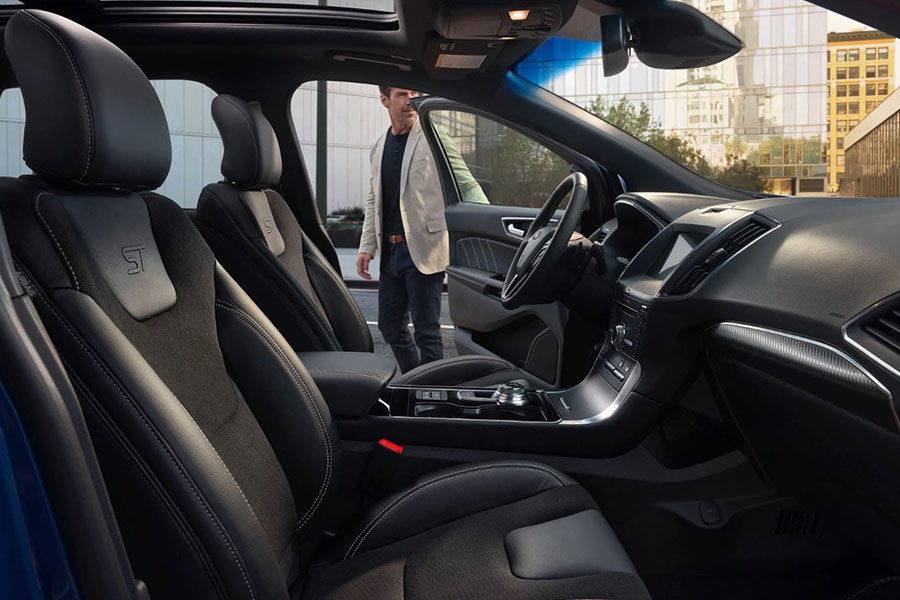 Passenger Room: 2019 Ford Edge
While the 2019 Ford Edge has a roomy cabin for its class, you might feel the squeeze in the Jeep Grand Cherokee. What can account for this difference, especially given that the exterior dimensions are almost identical? Chalk it up to smart design. The Ford Edge boasts almost two inches more legroom in front and in back than the Grand Cherokee can afford. You're probably thinking that the Grand Cherokee has more cargo space in the back, as a result. We're sorry to burst that bubble, but read on.
Cargo room: 2019 Ford Edge
As it turns out, the Edge has more cargo room than its rival too. There's 39.2 cubic feet of storage behind the back seat in the Edge, or 73.4 cubes with the back seat folded down. How does the Jeep Grand Cherokee compare? Not too well. There's 36.3 cubes behind the back seat and 68.3 cubes altogether. Just where the cabin's cubic feet disappeared to is a bit of a mystery to us. Thick walls?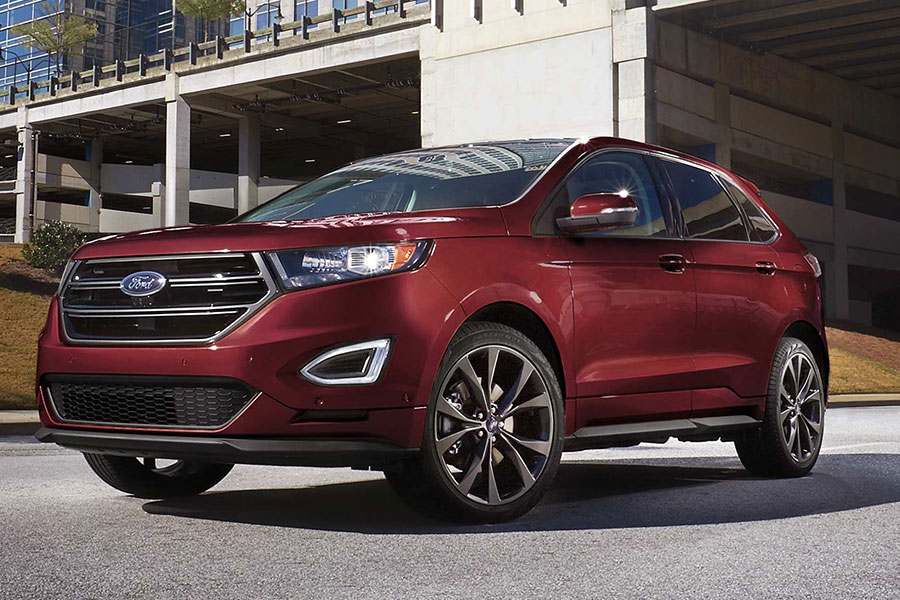 Price: 2019 Ford Edge
Finally, the 2019 Ford Edge will save you a bunch of money up front. That's because the Edge starts at just $29,995 while the Jeep Grand Cherokee costs almost $32,000 minimum. What do you get for your hard-earned money? Standard features on the 2019 Ford Edge include a 2.0-liter EcoBoost engine, cloth seats, 18-inch alloy wheels and all-season tires, proximity keyless entry, push-button start, rain-sensing wipers, and SYNC connectivity system with six-speaker stereo, satellite radio, USB port, Bluetooth, Wi-Fi hot spot, Ford's MyKey, and post-collision braking system. Then there's also Ford's Co-Pilot suite of safety features: rearview camera, automatic high beams, forward collision warning, automatic emergency braking, pedestrian detection, blind spot monitoring with rear cross traffic alert, and lane keep assist.
By comparison, the Jeep Grand Cherokee's standard features include a 3.6-liter V6 engine, alloy wheels, keyless entry, push-button start, and Uconnect 4 infotainment system with two USB ports, Bluetooth, voice controls, six-speaker stereo, Apple CarPlay, Android Auto, and 7-inch touch screen. Except for the engine and smartphone integration, we're not seeing anything above and beyond what the entry trim level of the Ford Edge nets you.
If you live in the hills, the Jeep Grand Cherokee is a good pick. But for us valley dwellers who only drive in the wilderness on the weekends, the Ford Edge is a more sensible choice.