2019 Ford Escape vs Hyundai Tucson
2019 Ford Escape vs Hyundai Tucson

Inventory
The Hyundai Tucson has upgraded its engines for the 2019 model year. That's one thing people love about sport utility vehicles, all that extra power. That explains, in part, the meteoric rise of SUVs over four-door sedans in the past couple of decades. When a manufacturer rolls out something new, like new engine options, it's a good time to compare the improved model with its rivals. For example, how does the 2019 Ford Escape compare with a Tucson with new gear under the hood? We'll explore that matchup in this comparison guide.
Engines: 2019 Ford Escape
We're sorry to take the wind out of Hyundai's sails right away, but the 2019 Ford Escape still offers better engines. The Ford's base engine is a 168-horsepower 2.5-liter inline-4 making 170 pound-feet of torque. Or there's the 1.5-liter turbocharged inline-4 engine generating 179 horsepower and 177 lb-ft of torque. Remember that turbocharged engines consume less fuel, make less noise, and produce less pollution, not to mention improve acceleration. Finally, there's the 2-liter turbocharged inline-4 delivering 245 horsepower and 275 lb-ft of torque. Those are outstanding numbers for a vehicle this size. The Ford Escape is still the compact SUV to beat.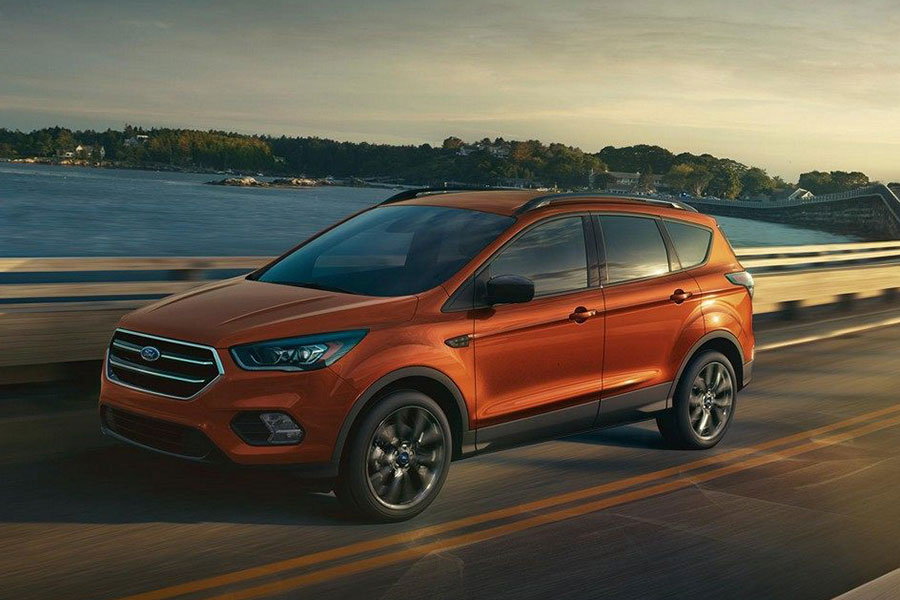 The Tucson is about 200 pounds lighter than the Escape, so this Hyundai SUV requires slightly less power to move, which is why its base engine, despite having 4 horsepower less. Its 151 pound-feet of torque isn't going to win any awards or beat what the Escape provides. Stepping up to the second and best engine the 2019 Tucson offers, we arrive at the all-new engine option. But this is only a 2.4-liter inline-4 engine making 181 horsepower and 175 lb-ft of torque. The Escape would still run circles around the Tucson. But let's keep going because there are plenty of other reasons to prefer an Escape.
You might worry that increased power means more to pay at the pump. But the Escape and Tucson are in a dead heat in this category. They both get 23 city miles and 33 highway miles per gallon. So put to rest your fears. You can get superior engine output while paying the same in fuel costs.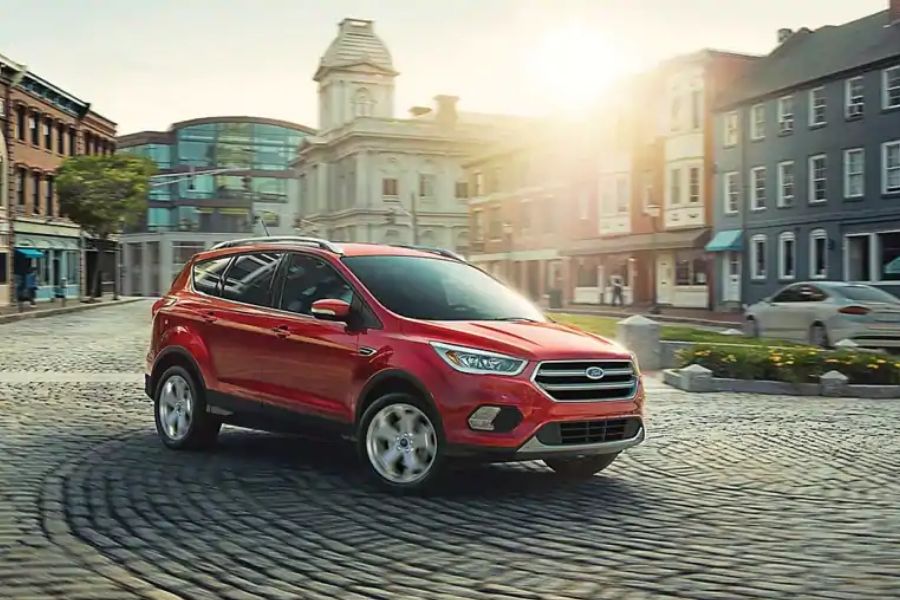 Cargo Capacity: 2019 Ford Escape
The 2019 Escape offers more room as well. Consider its 34 cubic feet of storage space with the seats in use and a whopping 68 cubes with the seats folded down. Very few class rivals offer more than that. And certainly not the Hyundai Tucson which affords only 31 cubic feet that extends to 62 cubes.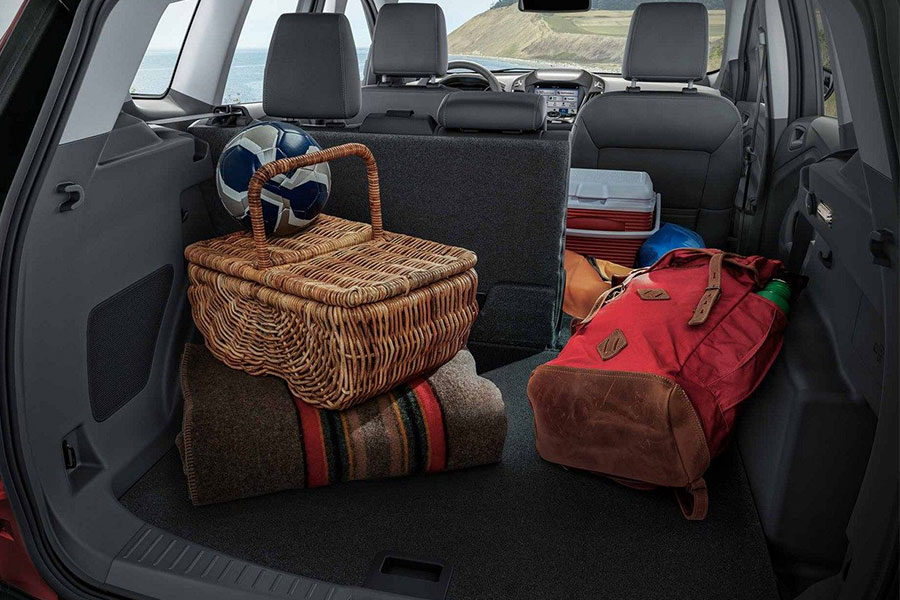 Front Passenger Room: 2019 Ford Escape
The 2019 Tucson offers slightly more room for passengers in the rear seat where most families seat the kids and car seats. But the Ford Escape prefers to reserve those extra inches for the front seat where they belong. There's three-tenths of an inch more headroom in the 2019 Escape over the Tucson, and over an inch and a half more legroom. When you're feeling the pinch, the Escape helps out.