2019 Ford Expedition vs Explorer
2019 Ford Expedition vs Explorer

Inventory
Once you've settled on a Ford SUV, there's still a huge question remaining. Because even after you've narrowed it down to brand and type, there's still the question of size. Let's say you know you want something larger. Do you go full monty with a large SUV like the 2019 Ford Expedition? Or is a midsize like the Ford Explorer enough sport utility vehicle for you, driving through Fayetteville? In this comparison guide, we'll work out the difference so you can make an informed choice.
Cargo Room: 2019 Ford Expedition
One of the big perks of driving a larger SUV is the cargo size. Behind the back seat of the 2019 Ford Expedition, there's 20.9 cubic feet of storage space. Fold down one seat, and that space expands to as much as 63.6 cubic feet. Fold down another and you've got 104.6 cubic feet to work with. But that's not all. Get the Expedition MAX and you can have a whopping 121.7 cubic feet. Almost enough room to make it your second home!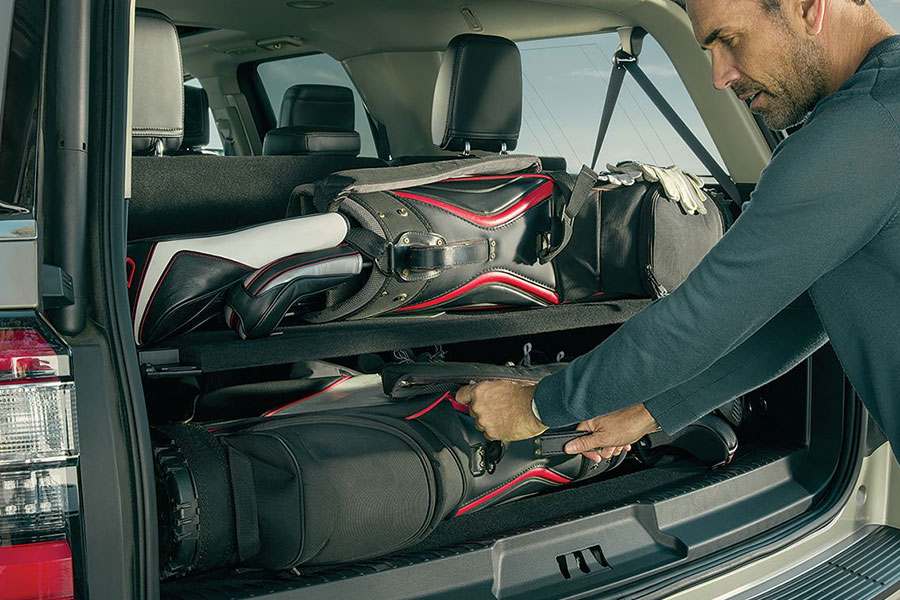 By comparison, the Ford Explorer's numbers are nothing special. Its 21 cubic feet of cargo space expands to 43.9 cubic feet up to a maximum of 81.7 cubes. The behind-the-third-row number is great, but the other two numbers are par for the course among midsize SUVs.
Fuel Economy in Denver: It's a Tie!
You're probably worried about fuel economy driving something bigger. Whether you're living greener or just trying to save money at the pump, driving farther while consuming less fuel is a good idea. This may come as a surprise, but the Expedition and Explorer are neck-and-neck in the race to good gas mileage. The 2019 Ford Expedition base engine gets 17 city and 24 highway miles per gallon.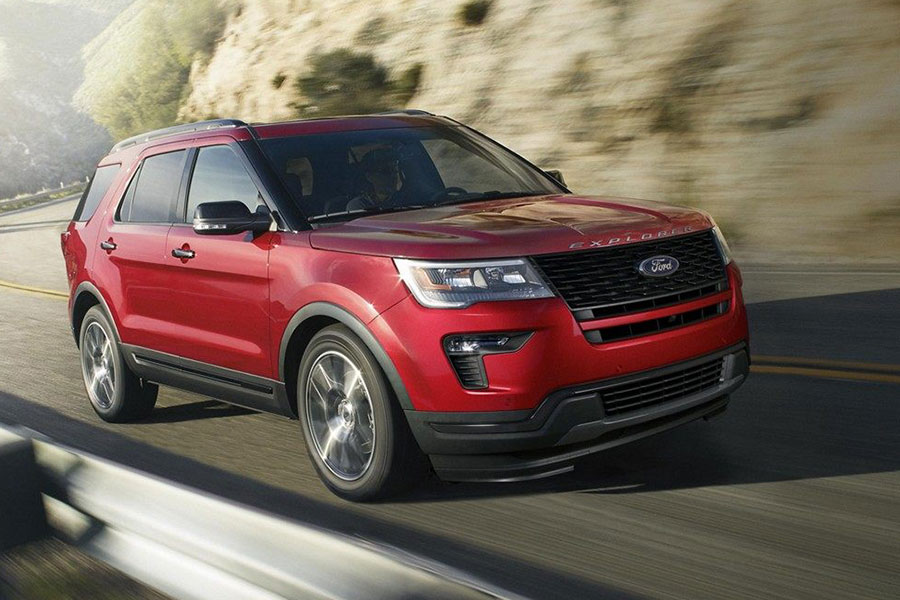 Meanwhile, the Explorer gets exactly the same from its base engine. If you're willing to spend more to upgrade the Explorer's engine, you can do as well as 19 city and 27 highway, which will save you hundreds on gas expenses per year whether you're commuting to downtown Denver or heading to take on Pikes Peak. But if you're going with a base engine, the Expedition does as well as the Explorer.
Reliability: 2019 Ford Expedition
The bigger they are, the harder they fail. That's generally true of the auto industry; the bigger the vehicle, the more likely it'll have mechanical issues sooner. That's simply because parts are bigger and more muscle is required to move them, meaning a bigger engine and transmission. But Ford bucks that trend, because the larger 2019 Ford Expedition actually does better in this category than its midsize sibling, the Ford Explorer. J.D. Power rates the 2019 Ford Expedition's reliability to be 4 out of 5. With a score of 3 being the average, the Expedition fares exceptionally well, especially for an SUV this size. Meanwhile, the Ford Explorer score a 3 out of 5, which is a completely average score.