2019 Ford Expedition vs Honda Pilot
2019 Ford Expedition vs Honda Pilot

Inventory
With eight seats and sporty capabilities, the 2019 Ford Expedition and Honda Pilot are ideal candidates for your family adventures. So which should you choose? Our comparison guide takes a closer look at these three-row SUVs. We'll help you select the best one for your daily drive.
Delivers the Comfiest Cabin: 2019 Ford Expedition
The Expedition offers best-in-class comfort and passenger space, making it the ultimate family hauler. With three rows of adult-friendly legroom, you can even transport your entire basketball club to practice in complete comfort.
In the Honda Pilot, you'll also find space for eight passengers, making this crossover a favorite among big families. However, as in a lot of three-row crossovers, the Pilot's third-row space is best suited for kids.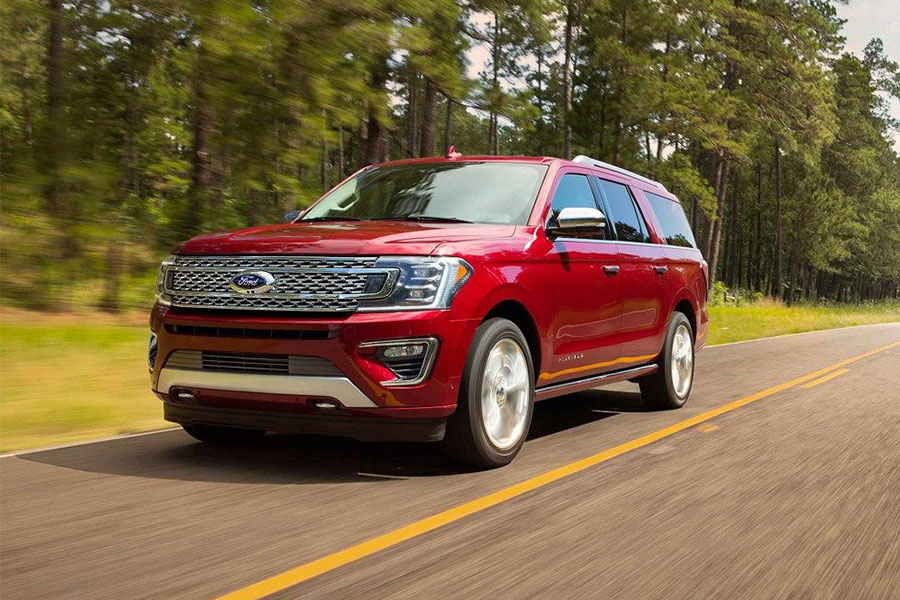 Tows the Biggest Toys: 2019 Ford Expedition
To tow a gigantic camper or boat, you're going to need the Expedition, no question. Properly equipped, this three-row SUV can tow up to 9,000 pounds. That's almost as much as a full-size truck can handle and way more than the Pilot can manage. With optional all-wheel drive, the Pilot can tow up to 5,000 pounds. Front-wheel-drive models max out at 3,500 pounds.
Friendliest Tech Gear: 2019 Ford Expedition
We're smitten with Ford's SYNC 3 system. Not only does this infotainment include Apple CarPlay and Android Auto (to display smartphone apps on the touchscreen and access your phone's voice controls), but SYNC 3 also features a quick-reacting touchscreen. When you're moving through traffic, obedient technology is the only kind you want to deal with. And when you're on a road trip, you'll love the Expedition's four standard USB ports. They keep devices charged and younger passengers happy.
Back on the Pilot, you'll find the HondaLink infotainment system. It too features Apple CarPlay and Android Auto, the latest in smartphone integration. But the Honda system's menus are less than intuitive, presenting a bit of a problem when you're trying to sort through options and drive at the same time.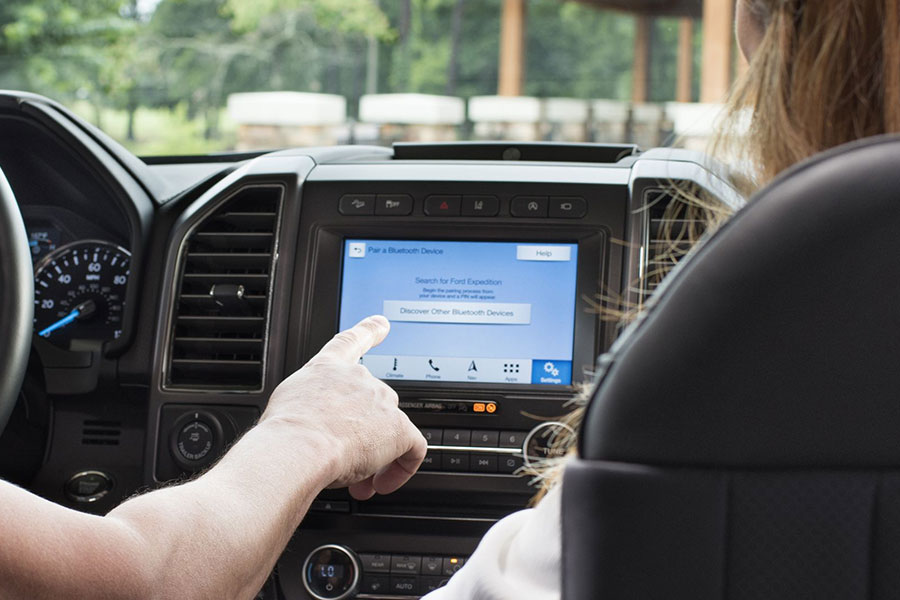 Strongest Safety Lineup: 2019 Honda Pilot
Because the Pilot comes standard with high-tech safety aids, this Honda takes the lead in this category. No matter which trim fits your budget, you get danger-reducing technology like automatic emergency braking and road departure mitigation.
The Ford Expedition offers similar safety technology to alert you to nearby danger. In addition to the above items, you can also get automatic high beams and adaptive cruise control. However, there's just one catch—these safety aids are optional, meaning you have to pay extra if you want them.
The Honda Pilot certainly has its strong points, but the 2019 Ford Expedition is our all-around favorite. If you've got people to move and heavy trailers to tow, it's definitely the three-row SUV for you.