2019 Ford F-150 vs Toyota Tacoma
2019 Ford F-150 vs Toyota Tacoma
In a lot of ways, the 2019 Ford F-150 and Toyota Tacoma couldn't be more different. One is by an American company, the other Japanese. One is full-size and one is a compact. But they're both trucks. And there are plenty of potential buyers who might be looking at the two wondering if they need all the truck an F-150 offers or if they might need a little more than the Tacoma gives you. If you're one of those people, this comparison guide is for you.
Fuel Economy: 2019 Ford F-150
Maybe you want to buy small to go green or save a little money at the pump. Well, we've got shocking news for you. The bigger, burlier Ford F-150 gets better gas mileage than the Toyota Tacoma. Take a look at the base engine on each. Ford gives you 20 city and 25 highway miles per gallon while Toyota gives you 20 city, 23 highway mpg.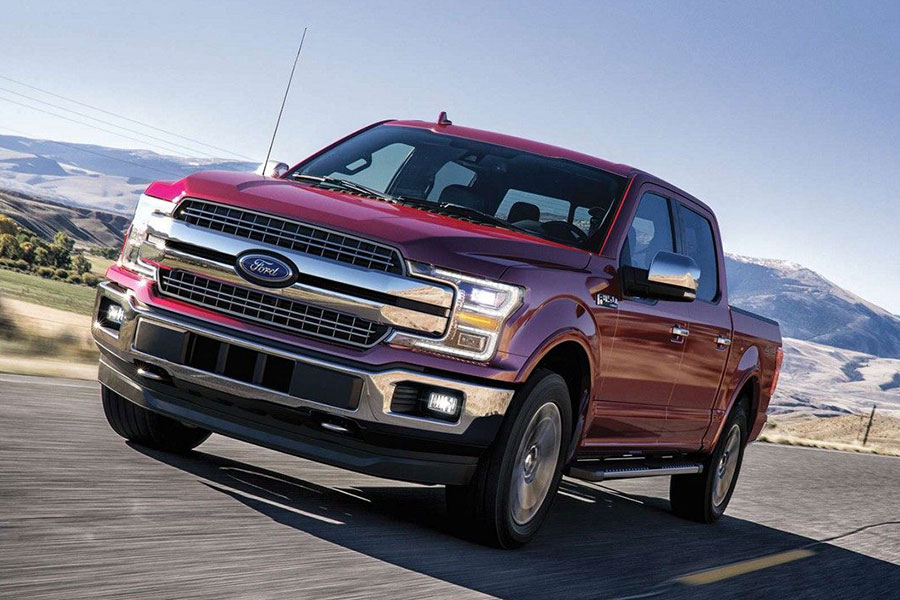 Perhaps you think that's just the base engines? Well, the Tacoma has only one optional engine and this 278-horsepower V6 gets 17-20 city miles and 20-24 highway miles per gallon, depending on transmission and powertrain. Ford offers five optional engines and except for the 395-horsepower V8 and sporty off-road tuned Raptor engine, they do better than the Tacoma's optional engine. It turns out the Ford F-150 is the greener, fuel-efficient option. Who knew?
Handling and Braking: Tie
You might think that the smaller truck is better at maneuvering and stopping. Well, this might stop you in your tracks. The Ford F-150 and Toyota Tacoma are competitive in this category too. Drivers like that the F-150 handles itself like a sedan, with responsive steering, excellent braking, and a comfortable, composed ride. The F-150 boasts almost the exact same turning radius as the Tacoma. I could go on to say the exact same things about the compact Tacoma, but achieving those qualities is a little more impressive in a full-size.
Off-Roading: Tie
The Ford F-150 can really haul, even while off-roading. Grab optional features like locking rear differential, off-road-tuned suspension, and hill descent control and you have a serviceable weekend off-roader. But for the deadly serious among you, where off-roading is a passion not just a hobby, there's the F-150 Raptor. The Raptor comes standard with four-wheel drive, off-road racing suspension, and skid plates. This dials the off-roading experience up to an eleven.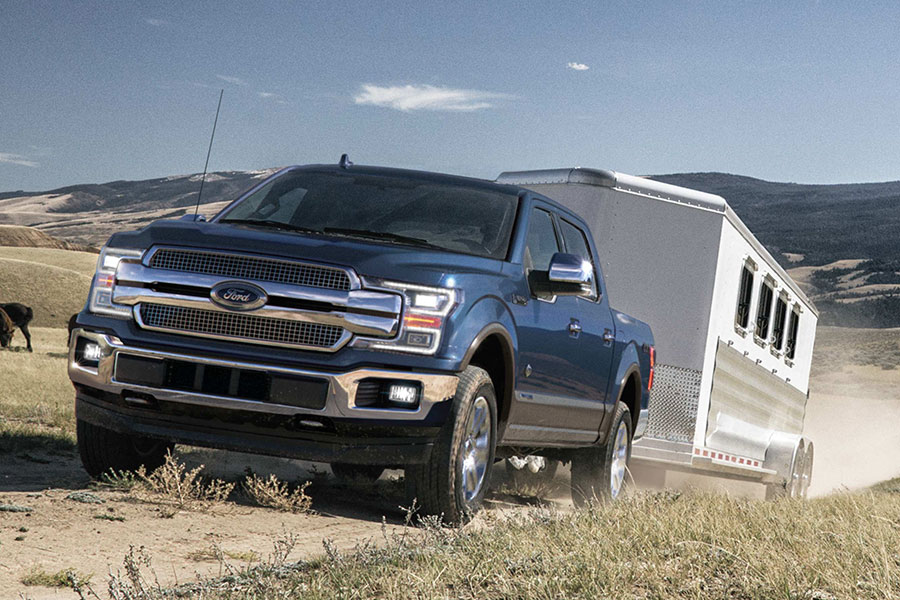 The Toyota Tacoma also boasts a trim level specializing in off-roading: the TRD Pro. With 9.4 inches of ground clearance, the Tacoma's small size doesn't hinder the off-roading experience. In the compact pickup class, you can't do better. That being said, the F-150 Raptor and Tacoma TRD Pro look pretty evenly matched.
All things considered, the Tacoma has no distinct advantage over the F-150, even in the areas you'd expect. And then when you consider that the F-150 has faster acceleration, more towing capacity, a longer truck bed, bigger cabin, and more, the Ford F-150 completely pulls away in this race. If you don't mind paying just a little bit extra up front, the F-150 is far and away the obvious choice.