2019 Ford F-450
2019 Ford F-450
The 2019 Ford F-450 is the Super Duty's heavyweight champ, towing and hauling the massive loads other trucks can't manage. In Ford's Super Duty pickup truck lineup, the F-450 is the truck that leaves you thunderstruck. It's the last stop before you head into commercial truck territory, and it's got more towing and hauling capabilities than most people know what to do with. Properly equipped, this monster can tow up to 35,000 pounds.
Who needs the 2019 Ford F-450?
Truck drivers who need to tow more than what the F-350 (up to 27,500 pounds) can handle can look to the F-450 to get the job done. This Super Duty beast features a turbodiesel engine and a massively capable chassis to help you tow max loads of up to 35,000 pounds. Whether your family camper is a bit like a mobile castle or your job requires massive machinery, you can count on the F-450 to tow it all.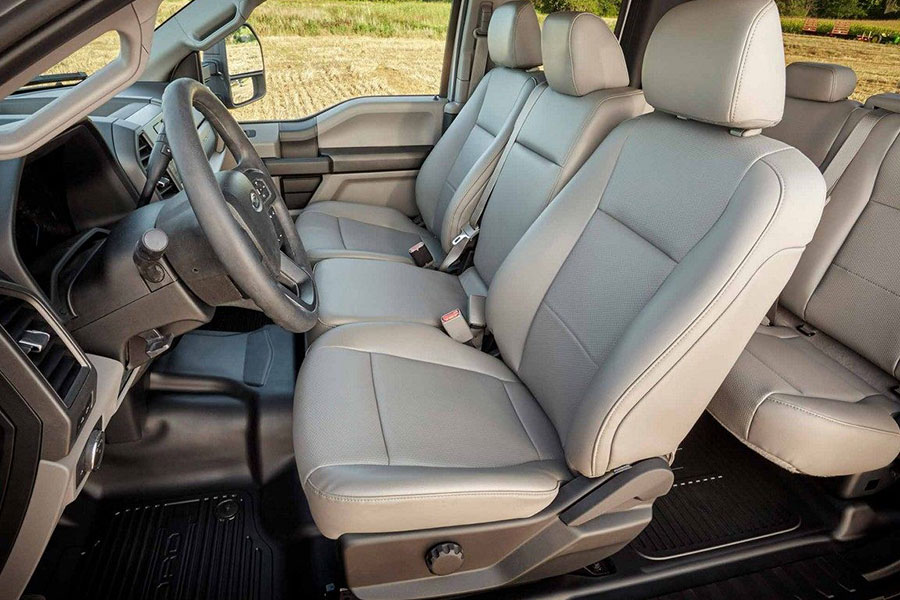 Besides being massively capable, the F-450 caters to just about everyone with its six trim models and two cabin configurations. Choose between regular and crew cabin models for the passenger space you need. The six trim levels-XL, XLT, Lariat, King Ranch, Platinum, and Limited-run the gamut from work-truck basics to high-end luxury. Whatever you want in a truck (leather upholstery, premium audio), you need not go without in this Ford Super Duty.
All of these trucks feature a dual rear-wheel axle to bolster capabilities. They also supply the same truck bed across the board-a long 8.2-foot bed that fits a wide range of supplies, from camping gear to raw construction materials. Properly equipped, this heavy-duty truck impresses with its 7,640-pound max payloads.
What's new for the 2019 Ford F-450?
A lot, actually. This year, drivers can choose XL and XLT trim models with the regular cabin, reducing excess seating and overall mass in favor of moving bigger workloads.There's also a new Lariat Sport package. On four-wheel-drive crew-cab models, this package makes you look good with blacked-out exterior trim and black-painted aluminum wheels. If you're in the market for a premium stereo, you'll find that a new Bang & Olufsen Play system has replaced the old Sony option.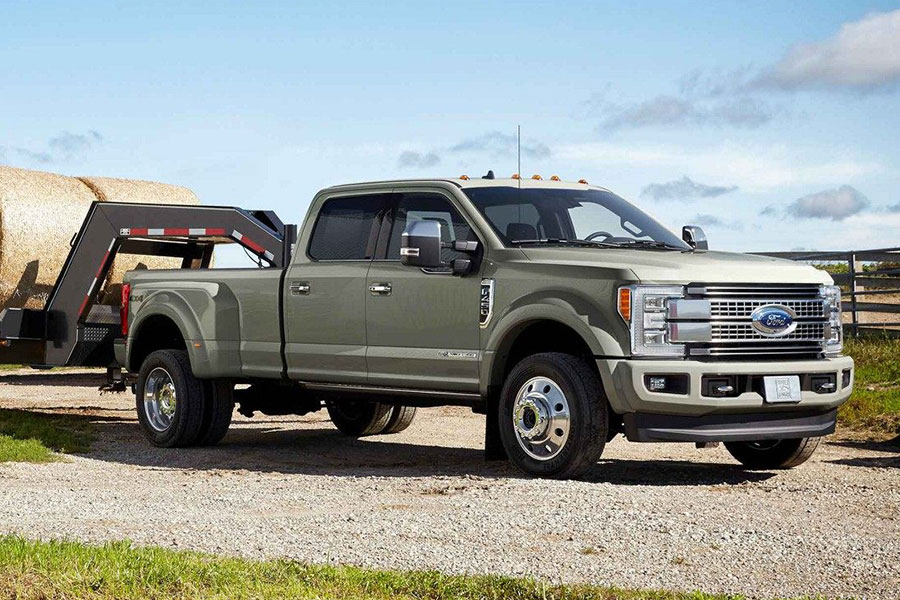 What are the 2019 Ford F-450 engine specs?
This Super Duty keeps things simple, with only one engine on offer. But it's a big one. This turbocharged 6.7-liter diesel V8 makes 450 horsepower and 935 pound-feet of torque to move some serious weight.
The turbodiesel engine is paired with a six-speed automatic transmission that sends power to the rear wheels. It's bound to impress you with its smooth ride and quick responses, whether you're out for a night on the town or hauling a full load of lumber across town. Four-wheel drive is always an option, which of course means a more capable performance in the muck, sleet, or snow.