2019 Ford Focus
2019 Ford Focus
After a complete redesign, the 2019 Ford Focus is all about greater comfort, enhanced performance, and street-savvy safety features. We'll catalog all the changes made to the Focus in this preview guide.
What's New for the 2019 Ford Focus?
The Focus has been completely redesigned for the 2019 model year, bringing a roomier cabin, sportier performance, and a long list of new tech features. Although the outside dimensions remain unchanged, the new Focus cabin offers increased interior space for your family road trips. The new exterior design was created with efficiency in mind. EPA ratings aren't available yet, but you can expect the Focus to balance smooth power with modern fuel economy. New tech features include a new Active Park Assist system that adds gear selection, acceleration, and braking to its capabilities. With just one push of a button, the Focus will actually park itself.
Why Choose the 2019 Ford Focus?
Although the North American Focus has not yet made its debut, the global version delivers a long list of options. Drivers can choose between the four-door sedan, five-door wagon, and five-door hatchback models, and select the cargo and cabin space to suit their individual needs. The new Focus also amps up the driving experience with new engine options. These include two all-new gas engines and a diesel option. The brand new eight-speed transmission is set to deliver a fast-shifting performance and an efficient ride at high speeds.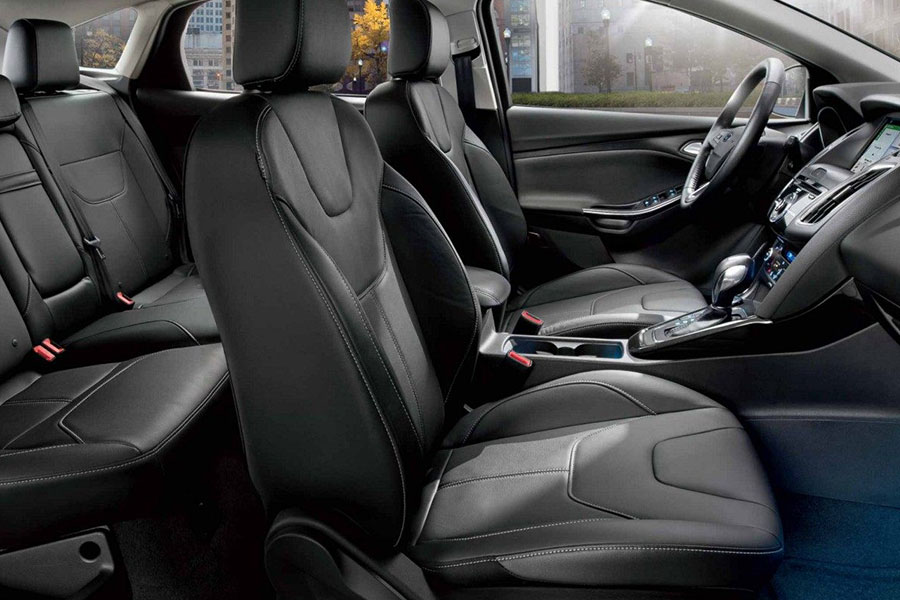 What Features Are Offered?
The 2019 Ford Focus comes with a list of bold new features, including cutting-edge safety technology that you won't find on segment competitors. For example, the adaptive cruise control system now includes speed sign recognition to keep you from accidentally breaking the law. The adaptive cruise control's stop-and-go feature helps you avoid a headache in rush-hour traffic. The system also includes lane-centering technology, so you can feel completely confident on winding highways.
Is the Ford Focus Reliable?
The newly redesigned Ford Focus is specially designed to speak directly to customer needs. In addition to enhanced passenger comfort and a better overall driving experience, the new Focus aims to deliver a reliable performance for years on end.