2019 Ford Fusion vs Kia Optima
2019 Ford Fusion vs Kia Optima

Inventory
Both the 2019 Ford Fusion and Kia Optima have updated exterior styling. And let us tell you, both are gorgeous midsize sedans. But when looking for a new car, we need more than a pretty face. So we're going to see which of these sedans is beautiful inside and out. Scratch the surface (or don't, on second thought) and see which car really shines.
Unless we get into really ugly territory, judging exterior styling is pretty subjective. And we like the look of both the 2019 Ford Fusion and Kia Optima. So we're here just to tell you what details have changed. The Fusion has updated front and rear styling. The new chrome-finished grille has a five-bar design on most models or a chrome mesh on the Titanium trim. There's also a new trunk lid, LED taillamps, fog lamps, and two wheel designs. The color lineup includes White Platinum, Velocity Blue, Oxford White, Rich Copper, Magnetic, Ingot Silver, Ruby Red, White Gold, Agate Black and Blue Metallic.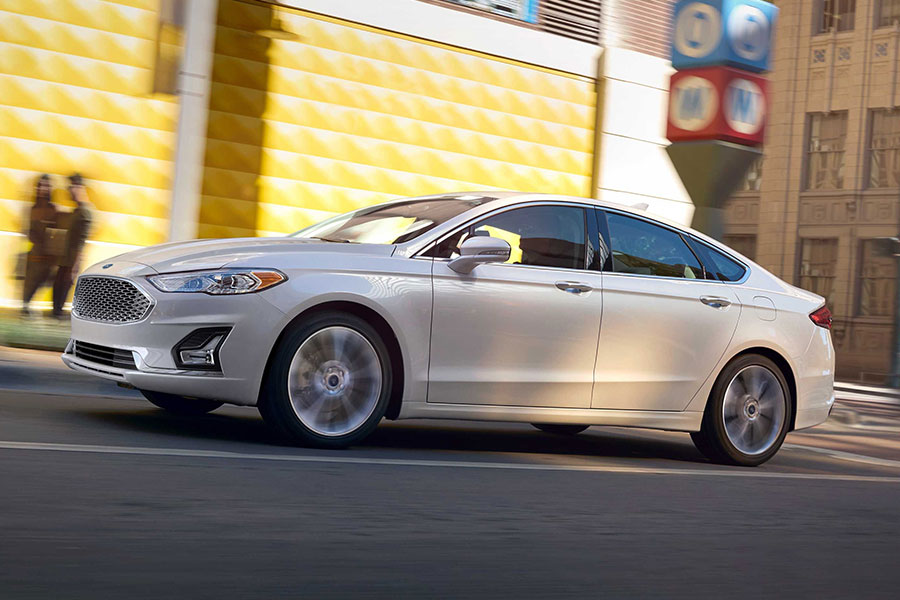 The 2019 Optima isn't outdone. There are new wheel styles and a new exterior paint option: Passion Red. There's also LED daytime running lights, new fog lamps, a revised front fascia, LED tail lights, and gloss black trim on the grille and side sills. Inside, there are new leather (including Nappa) seats available, including the new two-tone red and black. We'll let you choose which look is right for you, but there's plenty more to compare, so step this way.
The 2019 Ford Fusion is more affordable than the Kia Optima, but only by a bit. We're talking $22,840 for the entry-level trim of the Fusion compared to a $22,990 starting price for the Optima. This category will have to be decided in the standard features. The 2019 Fusion offers these standard features: a 175-horsepower four-cylinder engine, six-speed automatic transmission, and front-wheel drive, along with push-button start, Ford MyKey, four-speaker stereo system, voice-activated SYNC interface, rearview camera, lane keep assist, blind spot monitoring, forward collision warning, pedestrian detection, and automatic emergency braking. All those active safety features are a real selling point.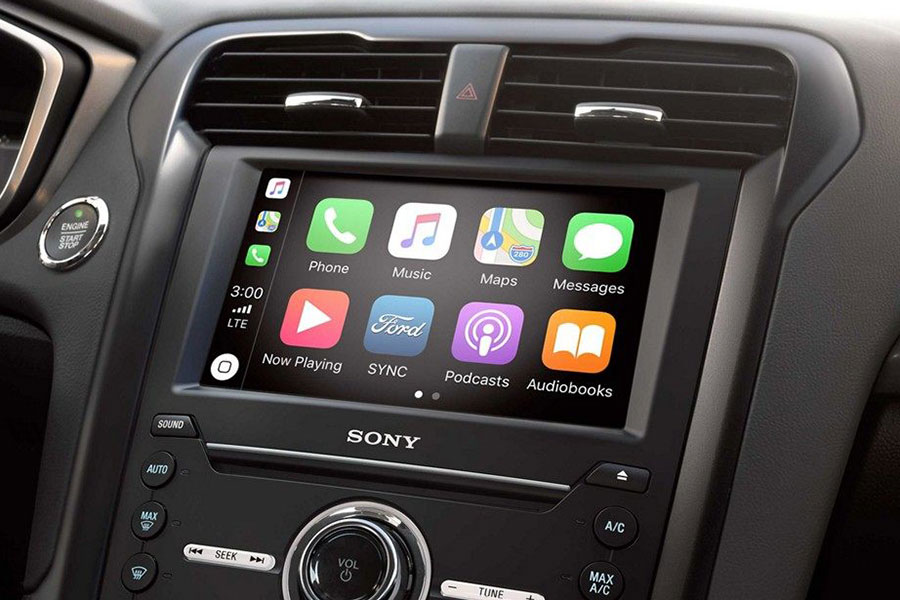 The Kia Optima offers a 185-horsepower four-cylinder engine, six-speed automatic transmission, and front-wheel drive. Standard features include Apple CarPlay, Android Auto, Bluetooth, USB port, six-speaker audio system, and UVO infotainment system. Standard active safety features include a rearview camera, blind spot monitoring, rear cross traffic alert, rear parking sensors, forward collision avoidance assist, lane departure warning, lane change assist, lane keep assist, and driver drowsiness monitoring. That's about the same number of features as what you'll find on the Fusion, so we're calling those couple hundreds dollars in savings an actual value.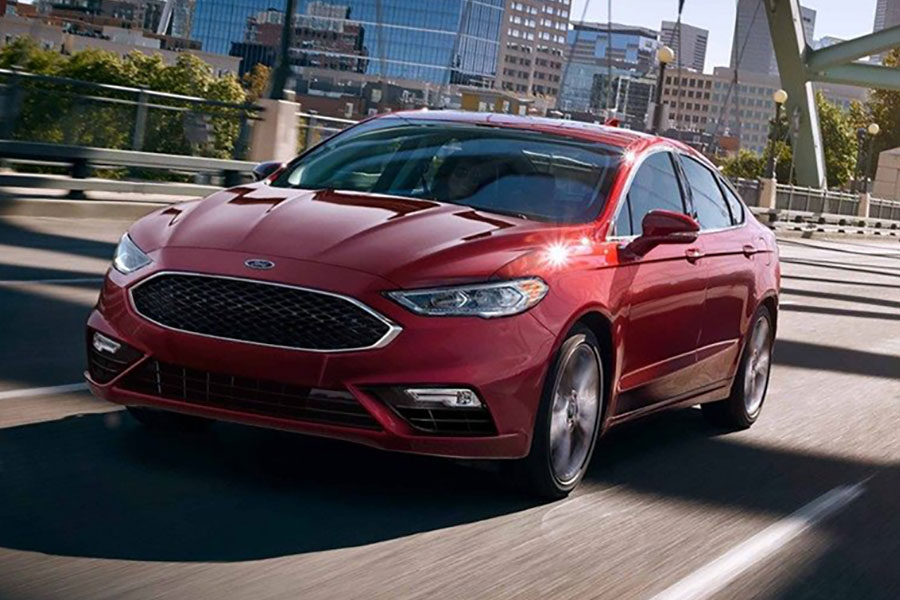 Engine Options: 2019 Ford Fusion
If we count hybrids, there are no fewer than six engine options to choose from. You heard us right. Six. The best of them all in terms of raw power is the 325-horsepower twin-turbo V6 engine delivering 380 pound-feet of torque. That's a far sight better than the best weapon in the Optima's arsenal: a 245-horsepower turbocharged inline-4 making 260 lb-ft of torque. If you want pulse-pounding fun to go with that new beautiful look, the Fusion is a better choice.