2019 Ford Fusion vs Nissan Altima
2019 Ford Fusion vs Nissan Altima

Inventory
If you're looking for a four-door sedan, you have plenty of models to choose from. But we'll narrow it down for you. Simply put, the 2019 Ford Fusion and Nissan Altima are two of the best sedans on the market today. Great handling, comfortable seats, tons of standard tech, and more. Th Ford Fusion is fresh off the heels of an exterior refresh while the Altima has received a major update that launches a new generation of Altima. In this comparison, we sort how which car comes out on top and which takes second place.
Of course, this category isn't just about price. If a car doesn't offer real value, a low price tag isn't worth it. But let's start with price and see what that gets us. The 2019 Ford Fusion starts at $22,840. For that price, you get a 175-horsepower four-cylinder engine, six-speed automatic transmission, and front-wheel drive, along with push-button start, Ford MyKey, four-speaker stereo system, voice-activated SYNC interface, rearview camera, lane keep assist, blind spot monitoring, forward collision warning, pedestrian detection, and automatic emergency braking.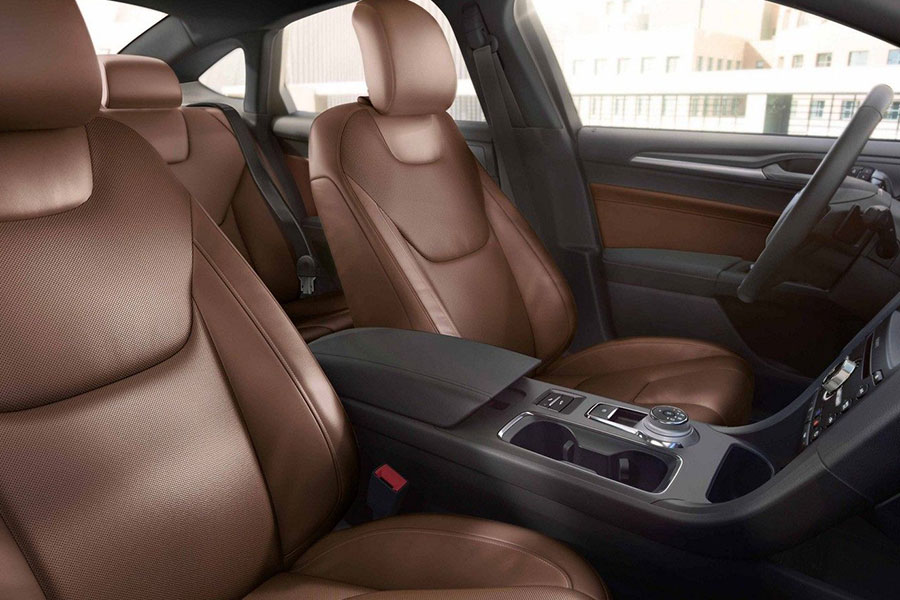 Meanwhile, the 2019 Nissan Altima starts at a slightly higher cost of $23,750 but offers fewer standard features, which include 8-inch touch screen, Android Auto and Apple CarPlay capability, satellite radio, four USB ports, six speakers, Bluetooth, voice recognition, cloth upholstery, eight-way power-adjustable driver's seat, push-button start, rearview camera, automatic emergency braking, and forward collision warning. Notice that the Fusion has several more active safety features.
Cargo Space: 2019 Ford Fusion
Sport utility vehicles and hatchbacks are pretty popular today because, in part, of their cargo space. Sedans need to offer quite a bit to stay relevant to consumers. Well, one of these sedans does better than the other. The 2019 Ford Fusion has a trunk that measures 16 cubic feet compared to the Altima, which offers just 15.4 cubes. How big a difference is that? About two paper grocery bags, so enough to make a real difference.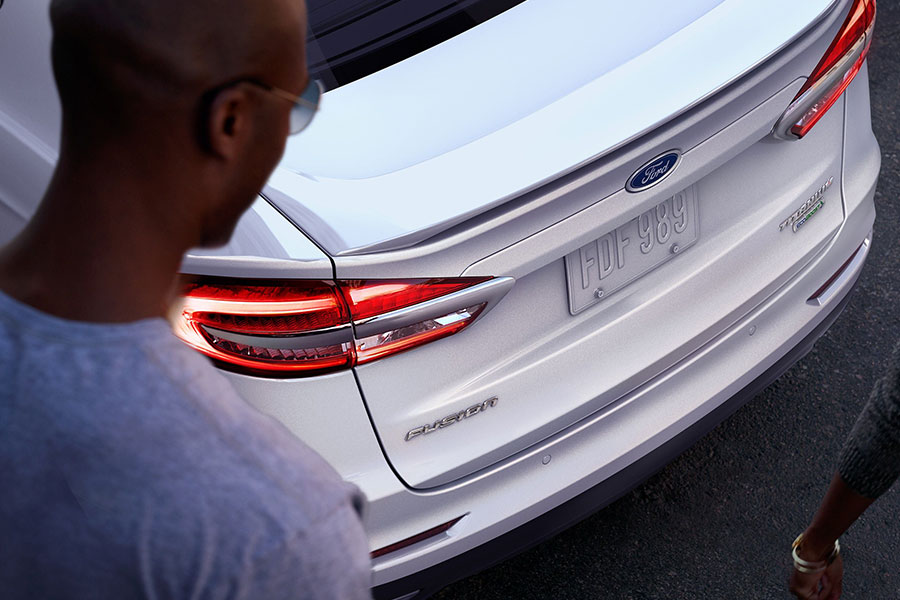 Passenger Room: 2019 Ford Fusion
Speaking of space, let's step inside the cabin. Here you'll find comfortable and spacious seats in either car model, though critics have dinged the Altima for its lack of fit and finish. But that's not all. The Ford Fusion has more passenger room to boot. Let's list some numbers to support that claim. There's the same amount of head room in either the Fusion or Altima: 39.2 inches. But the Ford sedan wins in all other measurements. There's 44.3 inches of legroom in front compared to the Altima's 44.1 inches. And there's almost an inch more headroom in the back seat and a whopping 3 inches plus more in legroom back there. For our money, the Fusion is the right choice. Lower price, more safety features, more trunk space, and more passenger room.