2019 Ford Fusion vs Toyota Camry
2019 Ford Fusion vs Toyota Camry

Inventory
Trying to choose between the sporty 2019 Ford Fusion and the smooth-riding Toyota Camry? At first glance, these sedans might look very similar. But our comparison guide is here to help you figure out their differences and choose the model that's right for you.
Keep Comfy: 2019 Ford Fusion
For comfiest road trip, choose the Fusion. Thanks to its cushy, supportive seats, comfort levels stay high for days on end. Highway rides are also nice and smooth, a feature commuters can appreciate. The Fusion also delivers the quietest road trip, so there's no need to yell into the backseat.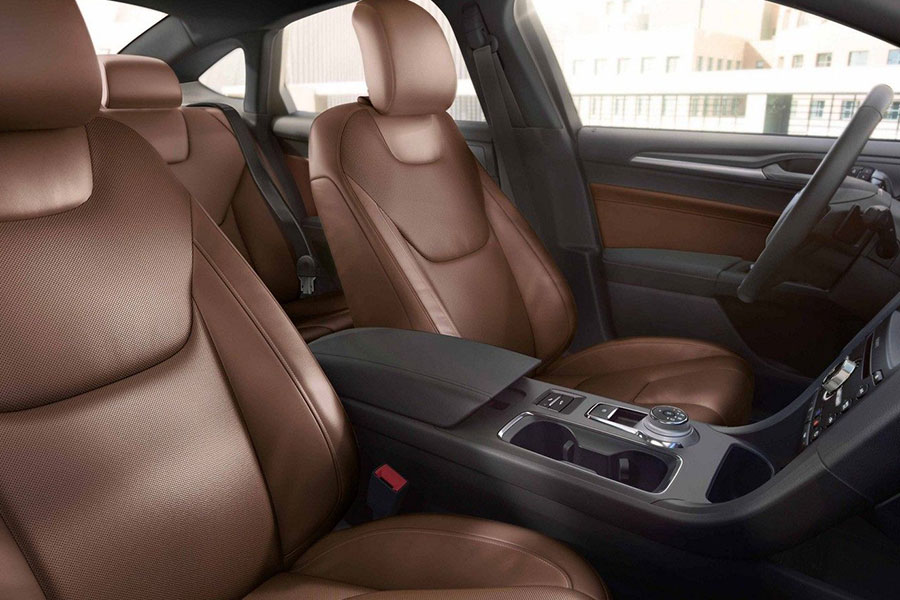 Of course, travelers also love the Camry's big, comfy seats. And when it comes to smooth highway sailing, this Toyota sedan also delivers the goods. There's just one catch: the Camry isn't as quiet as the Fusion. When you take the Camry for a test drive, make sure you can live with the amount of wind and road noise that seeps into the cabin.
Stay Connected: 2019 Ford Fusion
In the Fusion, you get a lot of infotainment gear for your buck. We're also big fans of its SYNC 3 infotainment system, which is easy to use, even when you're keeping most of your attention on traffic. Once you've connected your phone via the Apple CarPlay and Android Auto technology, you can just press a button on the steering wheel for hands-free access to apps.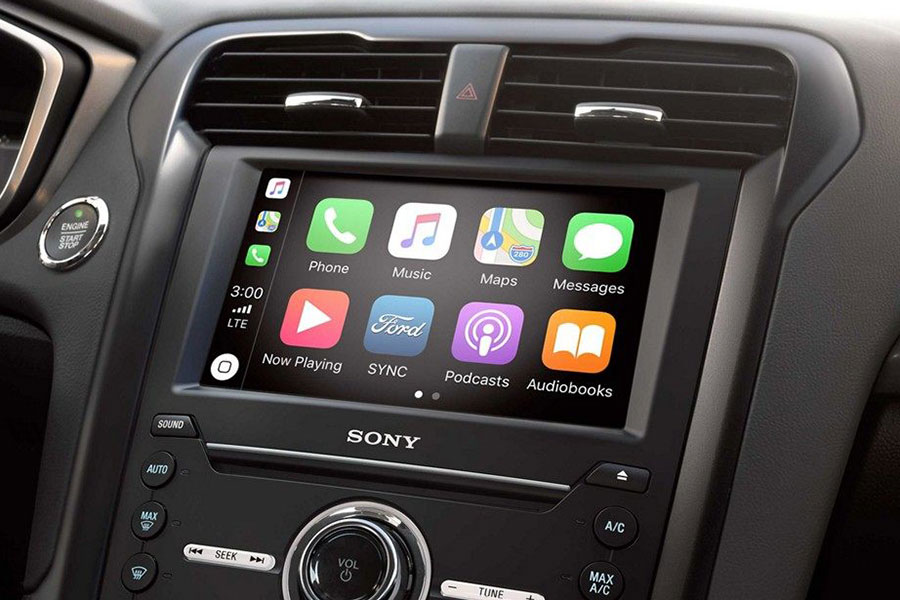 The Toyota Camry also aims to keep you connected. You can use its Alexa and Apple CarPlay capabilities to deal with devices without distraction. The catch here is that the Camry doesn't offer Android Auto, which leaves a lot of smartphone users without the integration features they crave.
Have More Fun: 2019 Ford Fusion
The Fusion draws driving enthusiasts with its sharp steering and confident ride. This Ford sedan even offers all-wheel drive, giving you extra traction when winter weather hits you hard. Whether your daily ride consists of winding highways or stop-and-go city traffic, the Fusion's athleticism comes in handy.
Although the Camry doesn't offer all-wheel drive, it'll charm you with its composed handling. While the Fusion is all about a sporty experience, the Camry leans more toward comfort and sophistication.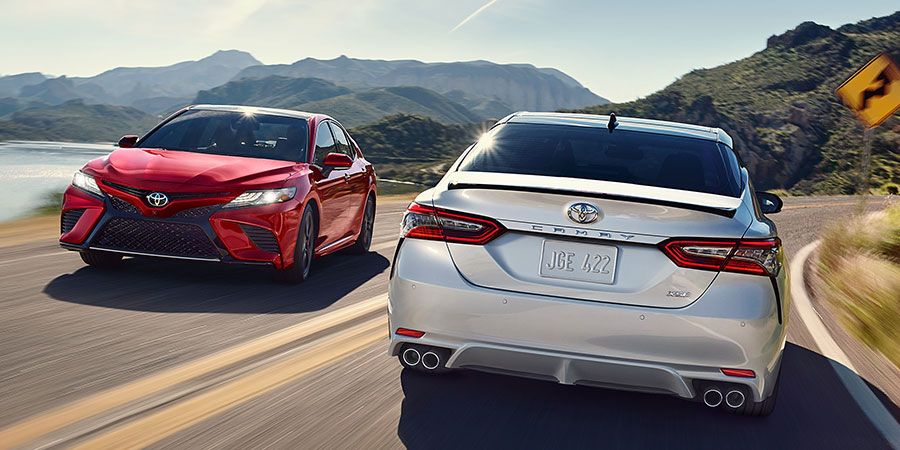 Save on Fuel: 2019 Toyota Camry
The Toyota Camry is the thriftiest of the pair, but the 2019 Ford Fusion nabs the title for best all-around daily driver. We think you'll love its comfy cabin, cutting-edge technology, and fun-loving performance as much as we do.