2019 Ford Mustang Engines & Trims
If there were ever a time to buy a 21st-century Mustang, the time is now.
The iconic Bullitt trim is back, named after the classic 1968 movie of the same name with its equally iconic chase scene.
The Mustang is having something of a second heyday, and we?re here to help you get in front of it. This guide will showcase each trim level of Mustang, what makes each one unique, and what all comes with it. So you can get the Mustang that?s perfect for your tastes and budget.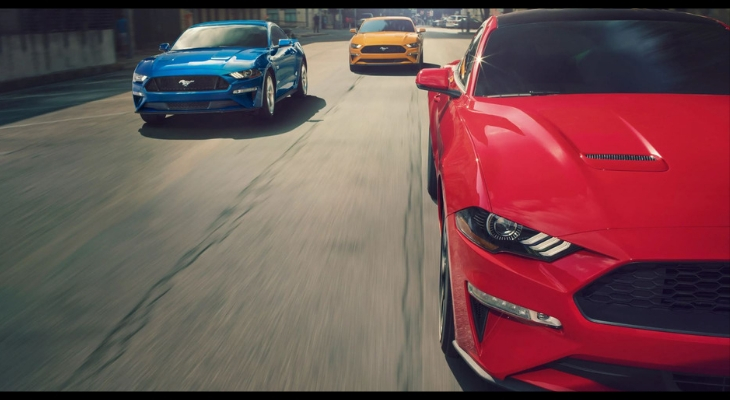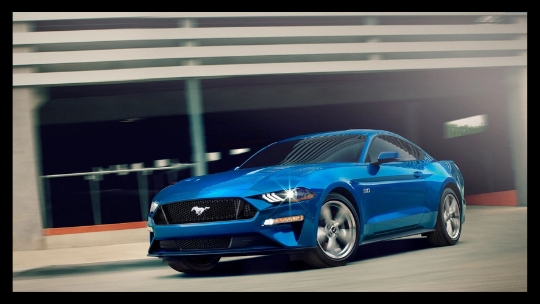 Ford Mustang EcoBoost
One of the hallmarks of pony cars like the Ford Mustang is that almost anyone can afford them. After all, the 2019 Ford Mustang starts at the low price of $25,845 or $31,345 for the convertible. This everyman?s trim comes standard with a 2.3-liter EcoBoost four-cylinder engine and a six-speed manual transmission. Standard features include the SYNC interface, 4.2-inch infotainment display, two USB ports, six speakers, rearview camera, and proximity key with push-button start.
Ten-speed automatic transmission and voice-activated Navigation are optional, along with three optional packages.
Ford Mustang EcoBoost Premium
For an extra $5,000, you can really upgrade your Mustang. The EcoBoost Premium is the grown-up and swag-filled version of the EcoBoost. Improve your driving experience with standard SYNC 3 infotainment system on an 8-inch touch screen, Apple CarPlay, Android Auto, 9-speaker sound system, and satellite radio.
Comfort comes standard too, with leather-trimmed and ventilated seats. Sweet options round out this trim level, like 12-speaker B&O sound system, rear parking sensors, dual-zone automatic climate control, ambient lighting, aluminum foot pedals, and pony projection lamps that cast an illuminated Mustang on the ground by the car.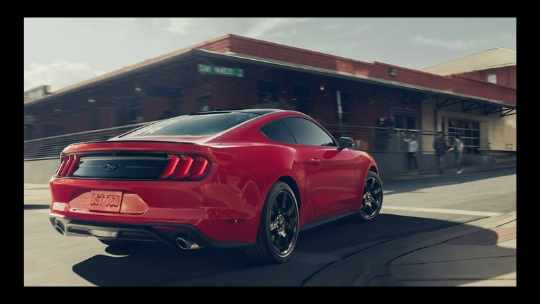 Ford Mustang GT
Now you?re seriously talking. Far and away, the most important upgrade in the GT trim level is the 460-horsepower 5.0-liter V8 engine with standard 6-speed transmission or optional 10-speed. You get sporty and sophisticated standard features like limited-slip rear axle, dual exhaust with quad tips, six-way power-adjustable front seats, and rear parking sensors.
Get the GT as a fastback ($35,355), premium fastback ($39,355), or premium convertible ($44,855). Grab the California Special Package and add scoops, side stripes, unique grille with the tri-bar Pony badge, and more.
Ford Mustang Bullitt
Some drivers want nothing less than the best. That?d be the Bullitt. Sporting the same great engine of the Mustang GT, the Bullitt trim looks at the GT engine and says, ?We can do a little better.? And then the Mustang Bullitt delivers upgraded suspension and a pulse-pounding, heart-racing 5.2-liter V8 dishing up 526 horsepower and 429 pound-feet of torque.
So everyone knows this is a very special Mustang even when it?s parked, there?s unique exterior badging, leather-trimmed seats with dark green accent stitching and a 12-inch all-digital instrument cluster.