2019 Ford Mustang vs Chevrolet Camaro
2019 Ford Mustang vs Chevrolet Camaro

Inventory
The 2019 Ford Mustang and Chevrolet Camaro are never short on pure American muscle or iconic style. The competition is so stiff between these models that even driving enthusiasts need to take a closer look before they make a final purchase. But don't worry—our comparison guide is here to help you choose the sleekest, fastest, and most luxurious American muscle car.
Turns the Most Heads: 2019 Ford Mustang
We must admit that choosing the Mustang's good looks over those of the Camaro is a matter of personal taste. However, you can't deny that the Mustang's fastback roofline and its trademark long nose are bound to turn heads on the highway. The Camaro was also designed to be a stunner, but its chiseled exterior can't compete with the Mustang's flowing lines.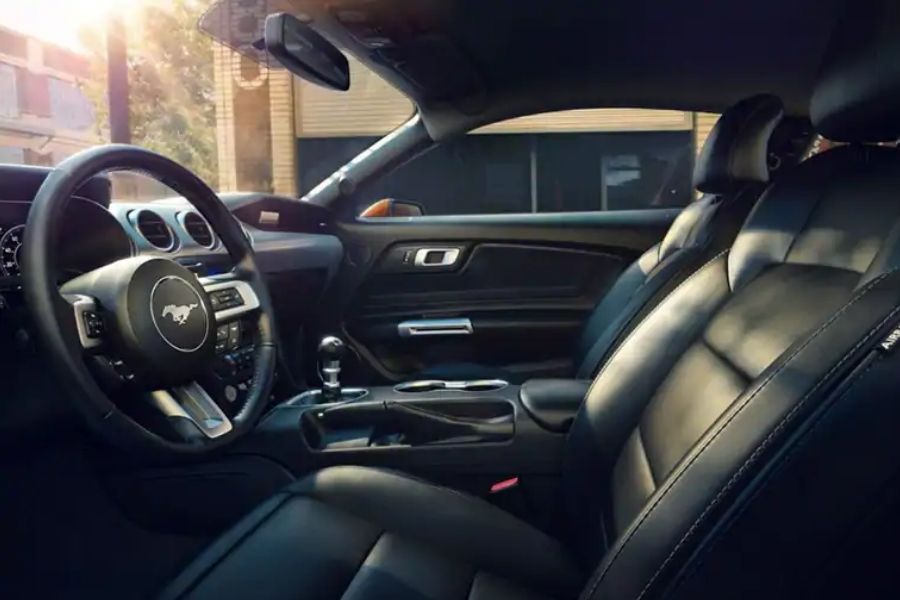 High-End Interior: 2019 Ford Mustang
Here, the Mustang leaves the Camaro in the proverbial dust. The Mustang cabin is classy and stylish, giving you both retro-style gauges and a high-res infotainment interface. Its high-quality materials really give it the edge. They feel more like they belong in upmarket grand touring coupe than an American pony.
Like the Mustang, the Camaro offers a range of comfort options, from bolstered sport seats to rich leather upholstery. However, the Camaro's interior never feels quite as elegant as the Mustang, lacking the kind of soft touches and sturdy cabin build of Ford's classic pony car.
Heftiest Horsepower: 2019 Ford Mustang
Every year, the Mustang and Camaro compete to deliver the most horsepower to the masses. This year, the Mustang V8 holds the heavyweight title. The Mustang GT features a 5.0-liter V8 that spits out 460 horsepower and 420 pound-feet of torque. It's lightning fast and always engaging, giving driving enthusiasts everything they want in a muscle car.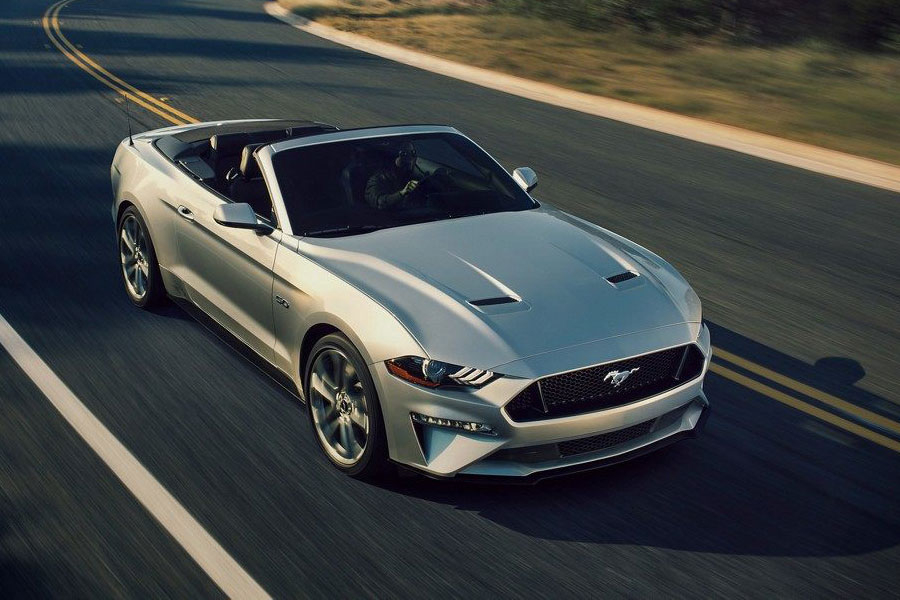 Still, the Chevrolet Camaro isn't exactly a slouch. Its 6.2-liter V8 is only slightly less powerful, with 455 horses and 455 pound-feet of torque. And, like the Mustang, the Camaro is all about precision and punchy acceleration. It's no wonder these pony cars are always neck-to-neck in the performance category.
Special Model: 2019 Chevrolet Camaro ZL1
The upcoming 2020 Mustang Shelby GT500 is set to produce 760 horsepower and blazing performance. But, until the GT500 hits the roadways, the Camaro ZL1 holds the special model crown. If you're willing to spend a little (okay, a lot) extra, this Camaro's supercharged 6.2-liter V8 will leave the current competition in the dust with its 650 horsepower and 650 pound-feet of torque.
The Chevrolet Camaro has a place among American classics, but the 2019 Ford Mustang takes its rival to task with its amped-up engines, high-end cabin, and streamlined style.