2019 Ford Mustang vs Dodge Charger
2019 Ford Mustang vs Dodge Charger

Inventory
With their all-American muscle and sleek, sculpted exteriors, the 2019 Ford Mustang and Dodge Charger offer up a tough choice. Luckily, our comparison guide is here to take these speedsters to task. We'll take a closer look at each model to help you figure out which one will look best in your driveway.
Swiftest Performer: 2019 Ford Mustang
Because it's lighter on its feet, the 2019 Ford Mustang can really take the Charger to task. In addition to a streamlined exterior design, the Mustang's powertrain options are also built for speed. The base turbocharged four-cylinder engine is no slouch, serving up 310 horsepower and 350 pound-feet of torque. Should you crave more power, simply upgrade to the classic Mustang GT. Under its hood, you'll find that famous 5.0-liter V8 engine. This year, the Mustang provides 460 horsepower and 420 pound-feet of torque for pure on-road joy.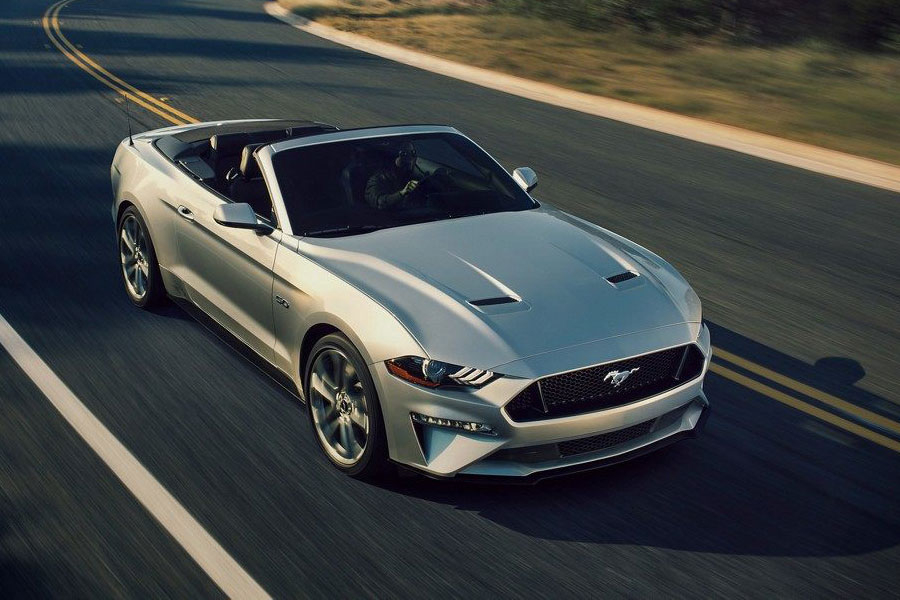 Dodge offers a long list of engine options for the Charger, so you can create a sedan that's as quick as you like. The base engine, a 3.6-liter V6, starts you off with 292 horsepower and 260 pound-feet of torque. At the top of the heap, you'll find the Charger Hellcat's supercharged 6.2-liter V8. With 707 horsepower and 650 pound-feet of torque, it'll certainly give your ride a boost. Still, the Charger is heavier and less aerodynamic than the Mustang, making the Dodge a little less fun from behind the wheel, especially when the roads get twisty.
Most in Style: 2019 Ford Mustang
Both muscle cars are undisputed American classics, but the 2019 Ford Mustang is guaranteed to turn more heads on the road. You know that streamlined silhouette—long nose and sleek fastback roof—and everyone else will too. Inside, the Mustang is equally flashy, with its combination of modern touchscreen controls and retro-style gauges. And high-quality cabin materials give the Mustang a bit of a luxury vibe. (It's basically the total package.)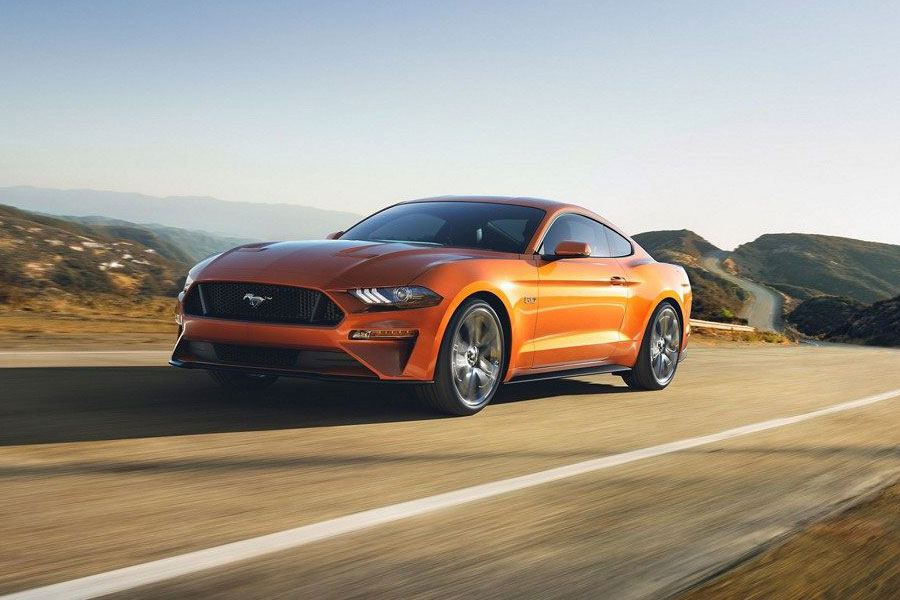 The Charger might be packing plenty of all-American muscle, but you have to admit the Mustang looks sportier. Still, Dodge's high-powered sedan does feature some chiseled exterior sculpting, making the Charger easy to recognize in a glance. The interior is clean-cut and passenger-friendly, if not as stylish as the 2019 Mustang.
Biggest Backseat: 2019 Dodge Charger
Are you in the market for a muscle car that doubles as a comfy people hauler? Put the Charger at the top of your wish list. In the muscle car class, you won't find a whole lot of backseat space—unless, that is, you get yourself a Dodge Charger. This sedan's extra space and supportive seating make this muscle car also perfect for road trips.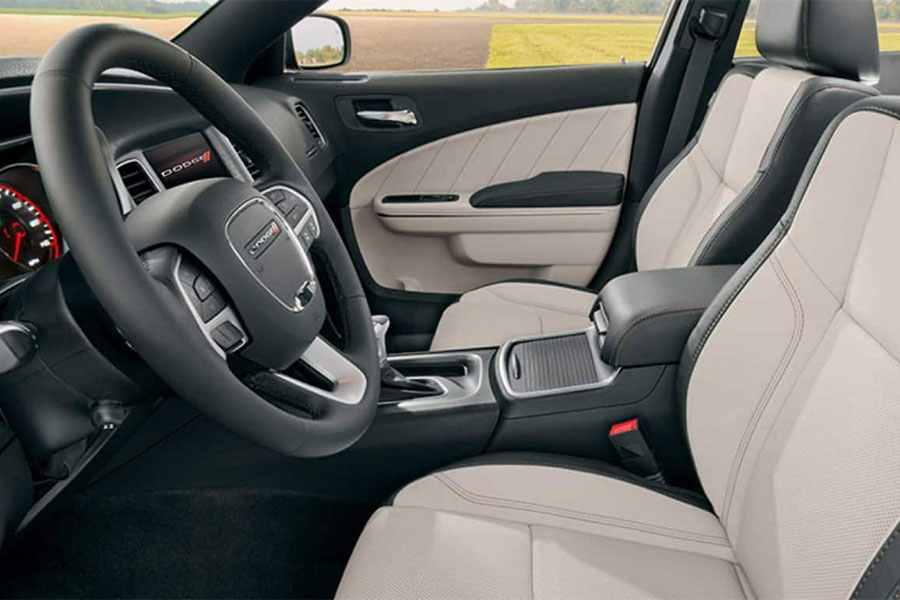 There's a lot to like about the Mustang, but this pony car is a bit notorious for its limited rear-seat legroom. That's not to say that you can't enjoy hours of front-seat you comfort. You can. And what the backseat lacks in legroom it makes up for with cushy comfort and lasting support.
Best Combination of Speed and Efficiency: 2019 Ford Mustang
With the Mustang's base engine, you get access to both supreme power and substantial fuel economy. Ford's turbocharged, 2.3-liter EcoBoost four-cylinder engine was designed to give you the best of both worlds. And this powerhouse succeeds, earning up to 21 city and 32 highway miles per gallon (25 mpg combined) and spitting out 310 horsepower and 350 pound-feet of torque.
The 2019 Dodge Charger also earns its best fuel economy figures with its base engine, a 3.6-liter V6, so there's no need to spend extra on a thriftier performance. And there's more good news: this engine also strikes an excellent balance between heart-stopping speed and modern fuel economy. The Charger makes 292 horsepower and 260 pound-feet of torque and earns up to 19 city and 30 highway mpg (23 mpg combined). You'll note, however, that the Mustang's base engine is both thriftier and significantly more powerful.
The Charger might offer better rear-seat legroom, but the 2019 Ford Mustang is everything a muscle car strives to be. Just for kicks, Ford even throws in a little fuel economy into the mix. It's our ultimate pick for speed-inducing, head-turning action.